Remember when we were going to primary and secondary schools, we had uniform and we all know the reason why it was called uniform.
Well, aso-ebi as the name implies is family cloth but it is not just cloth it is uniform. I really don't know who came up with the idea; when there is an event the family should wear the same cloth.
Aso-ebi is not limited to a particular kind of material, it can be ankara or lace but in Nigeria, lace is attached with so much importance and value than ankara.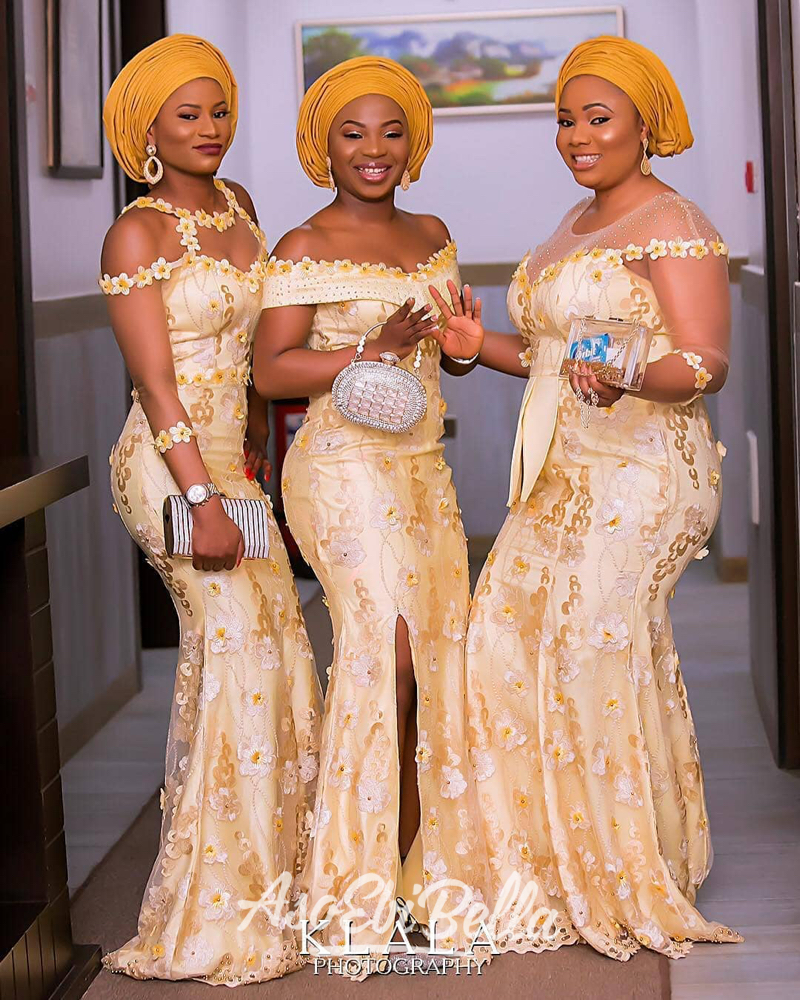 Here are some aso-ebi lace styles you can try out for that aso-ebi lace and stand out like Ebuka.
This adult uniform is worn with smiles on the faces of those wearing it and you see them proudly dancing together in this "uniform" when in fact they cried whenever they were wearing the school uniform.
I am guilty of this too, i mean who says aso-ebi no make sense. It is so sense making that it has not been limited to families alone; friends come together and pick the same pattern and colour of cloth to wear in different designs.
People no wan gree; 2019 fashion and stylish outfit is popping out every day!
Latest Nigerian aso-ebi styles include aso-ebi gowns, aso-ebi blouse and skirts in either aso-ebi lace or ankara.
Aso Ebi Gowns
Saturdays are for owambe, right? Unlike school uniform that was same colour and pattern and design, aso-ebi can be sewn in different styles like aso-ebi gowns, etc.
In as much as we love to look good, let us endeavor to be good on the inside also. Slay mamas and aspiring fashionistas, remember confidence is the key.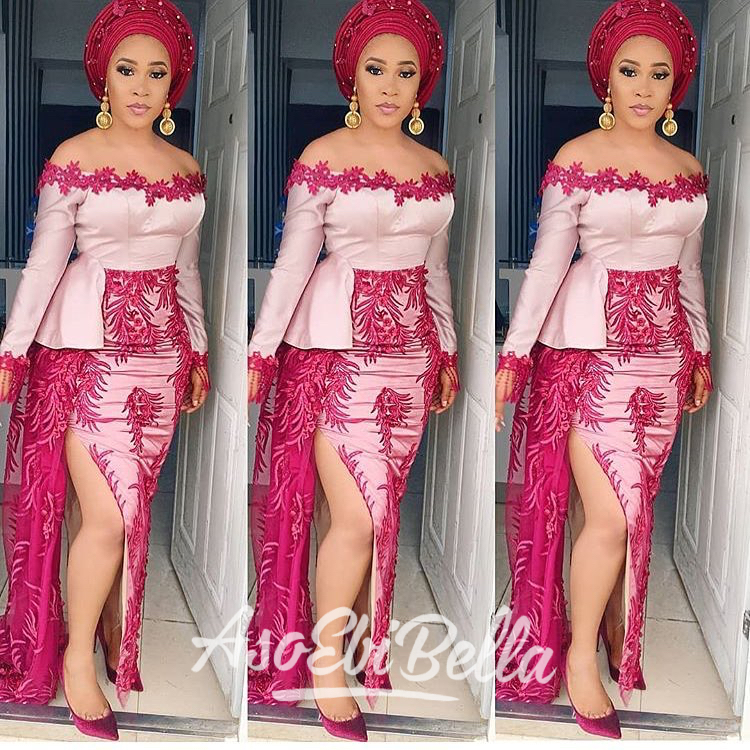 You can wear the most beautiful clothes and hottest styles, and still lack confidence or carriage which would make it look like the opposite.
So, I'm off to go shake another table elsewhere. If you find this piece helpful, please drop your comments, like and share.
Share your thoughts in the comment section below
Source: Guardian NG