Gele is a kind of a head wrap which is usually complemented by Buba – long sleeved blouse, and Iro – wrapper which is worn with the Buba. Mainly, it is usually the same colour as the Nigerian attire. Gele may come in different variations -you could have a simple scarf or a peacock style. Gele styles in Nigeria are mostly widespread among Yoruba and Igbo tribes.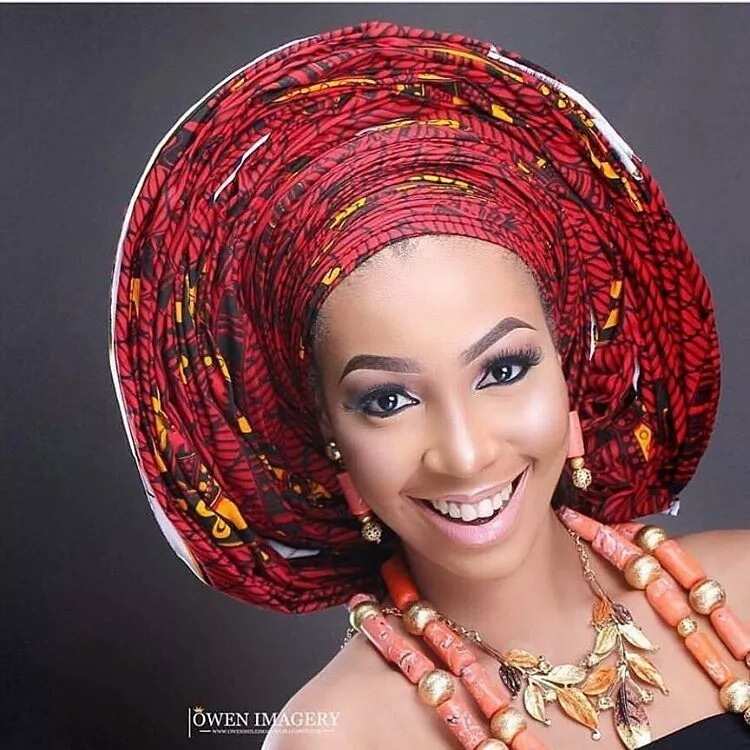 Since pre-colonial times, Yoruba women love to wear these on their head. Gele was an addition to the traditional Nigerian outfit. There are Gele tying styles that look really outstanding: – Infinity pleats – Side rose – Pleats overload – Wide flower design – Perfect rose – Flowery umbrella Gele head wraps have various types: – Casual Gele.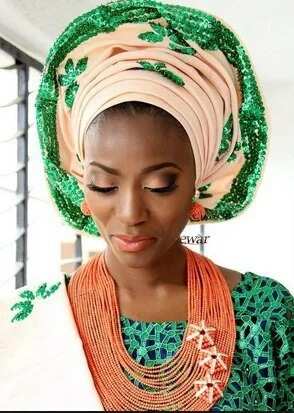 This type of head wrap is usually made of the same fabric as your outfit is. You can just make use of polyester scarf. – Couture Gele This type of Gele tying is suitable for fashionistas as these Nigerian styles usually contain embroidery and various unusual designs.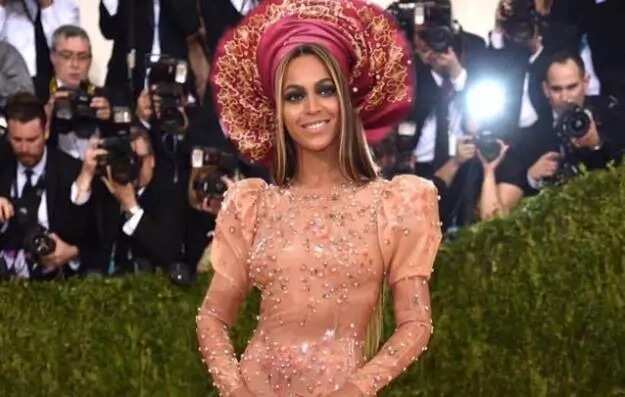 The most popular Aso Ebi head wraps are Grand Swiss, Super Jubilee, and Hayes Gele. – Bling gele Gele styles in Nigeria can be decorated with bling. You may take some precious stones, beads, rhinestones, and silk flowers.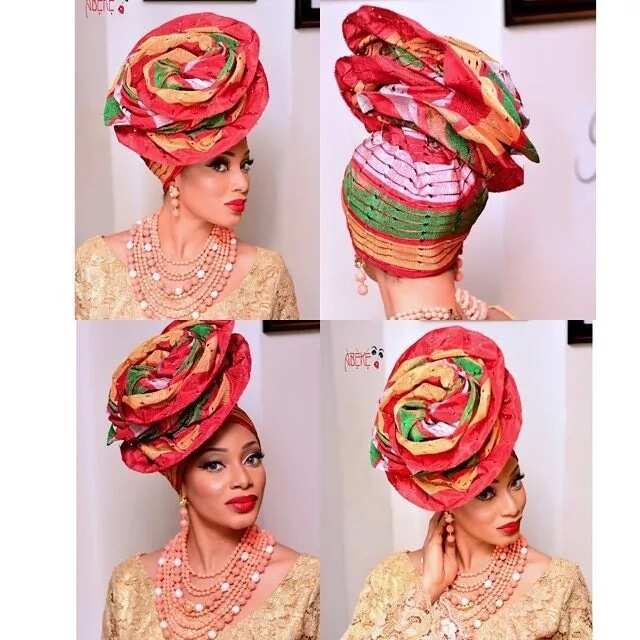 Is your outfit complete for that Owambe? Do you know the type of gele you want on? An Asoebi outfit is incomplete without the touch of a beautiful gele. Although, some people think it's too stressful to have a gele on; if you want to turn up at that party like a fashionista, your gele game has to be lit.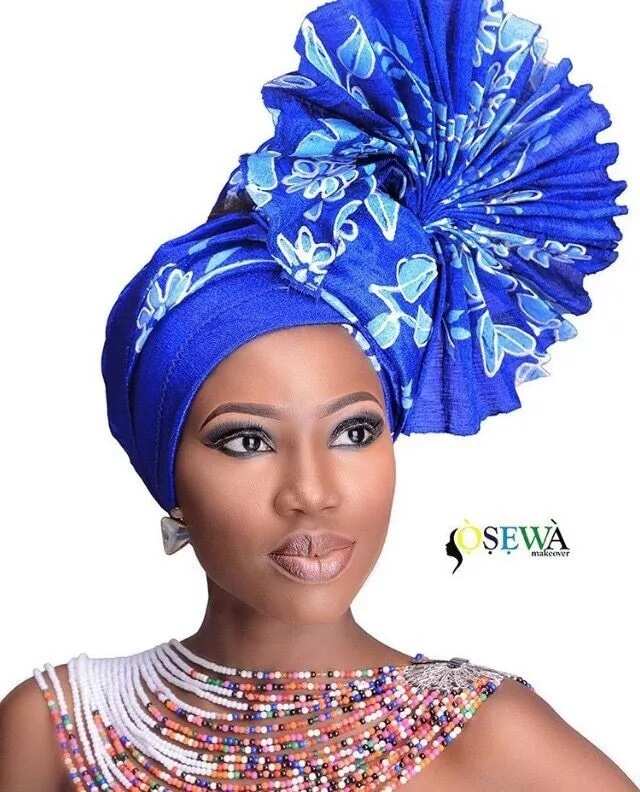 Gele styles have evolved from just the step by step to a more creative style that would make you the centre of attention. This post will show you various types of styles that you can pull of with your gele and still have that chic vibe.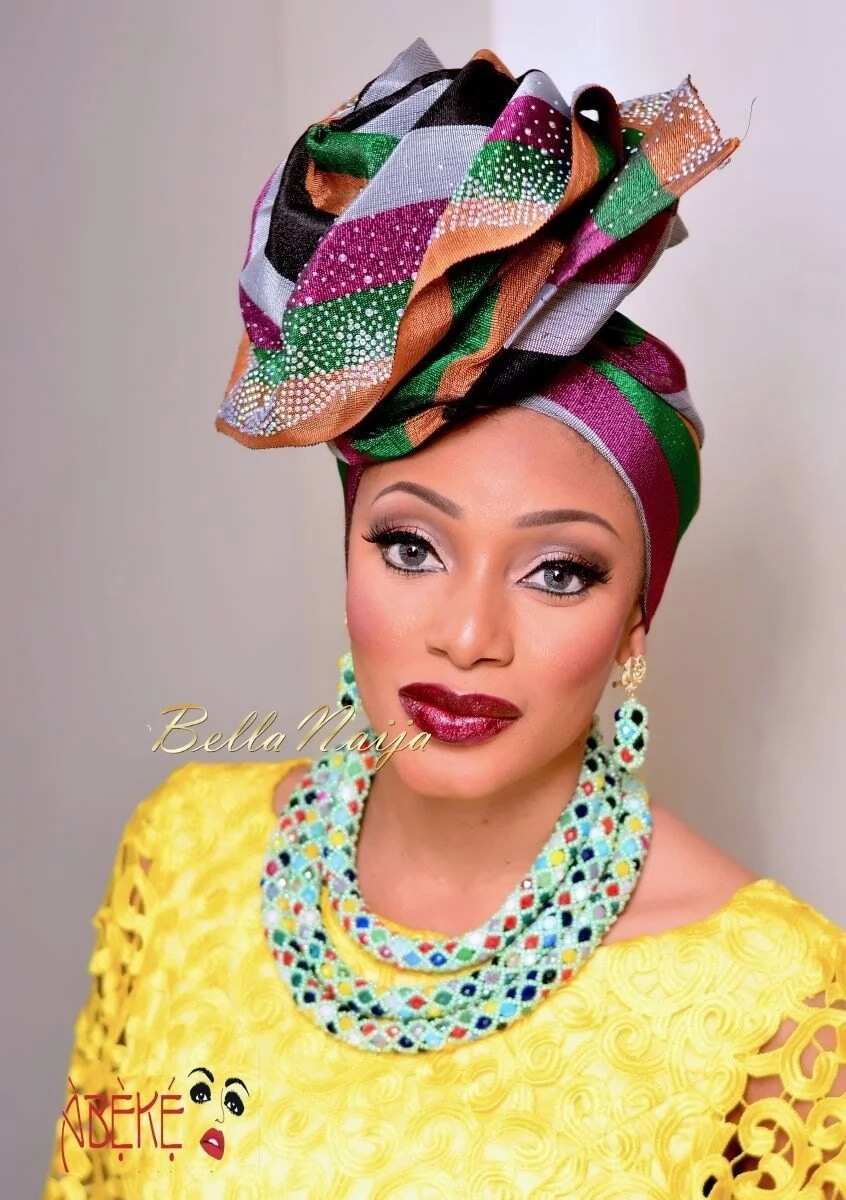 Here are 14 styles you should try for your next Owambe.
1.This style will make you look amazing
2.You would become the center of attraction at that Owambe with this gele
3. Look cute at that Owambe
4. Be the fashionista at that Owambe in this gele
5. We're so in love with this style of gele
6.Make an entrance with this lovely style
7.What a gorgeous look!
8.Have a blooming look in this style
9.Iconic and colorful!
10.Try this bow and you'll love your look
11.Make statements with this style
12. This style will make you look cute and beautiful
13.Unique, simple and classy
14.For those that like something small, this style is amazing
Share your thoughts in the comment section below
Source: Fabwoman.ng