Nollywood starlet Damilola Adegbite has launched a ready to wear line for easy, effortless style called 'Kasham by Adedamee.'
The latest ready-to-wear womenswear brand in town is courtesy of Damilola Adegbite and it will have you coveting the tropical, affordable pieces. The brand, KASHAM By Adedamee is filled with a variety of pieces to suit every body shape and taste. Damilola has provided a wide range of two pieces, dressed and comfy jumpsuits.
Damilola, who announed the line and the store which will be at Ikota Shopping Complex, is yet to release the full lookbook which shows the full extent of styles but took to her Instagram for a little tease.
Introducing the line to her followers on Instagram, Damilola wrote:
"Finally, by the grace of him alone who is the source of my strength, my new clothing store for women is open and ready to serve you queens! Please visit us on Road 3, Ikota shopping complex beside Victoria Garden City Lekki, and follow our Instagram page @kashambyadedamee for the most simple yet elegant pieces, to constantly remind you of just how BEAUTIFUL and STRONG you are!
I look forward to seeing you soon.
With all my love,
Damilola Adegbite."
Meanwhile, On Tuesday, January 1, Damilola's ex husband, Chris Attoh shared a picture of him with his new wife on Instagram as he wishes his fans happy New Year. In his message, he thanked God for making it into 2019 and most importantly, stepping into the New Year with his woman who he referred to as Queen G.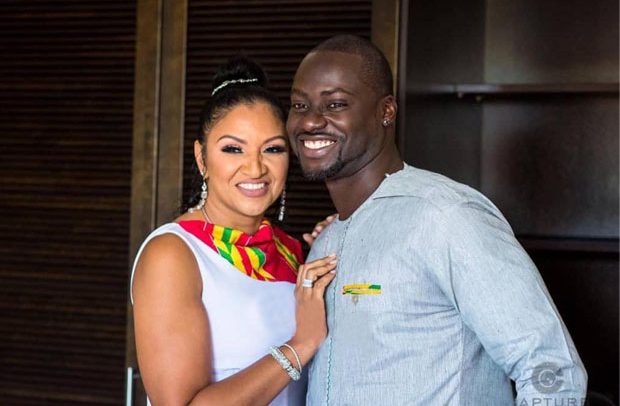 The part of his message which got his fans attention was where he talked about flourishing where you your most appreciated. He added that a man cannot discover new oceans expect he is ready to lose sight of the shore.
His post reads: "Day 365 of 365 we made it, Thank you Jesus!!! I'm going into the New year with my best friend and Queen 'G' grateful!!! So what if God plants dreams in our hearts to show us how spectacular he can be and how spectacular we can be!!! I've learned that a man will flourish where he is appreciated and where he applies himself, but he cannot discover new oceans unless he has the courage to loose sight of the shore. When u don't know where Life is taking u, u are never lost, only trust God and the dreams he has placed in your heart. I want to say Thank u, everyone who blessed me and brought me closer to God in 2018, In 2019 let me remind you to work like u don't need the money, love like you've never been hurt, dance like no one is watching, and pray like ur life depends on it, in 2019 be happy, laugh a lot, make a positive difference in someone else's life and urs will be touched too. Appreciate everything, even the hard and dark times, for there is a blessing just beyond the Lesson. Put God first in everything, keep the past in the past, Be present in the present & pray for the future. May God grant all ur hearts desires! I bless you all in Jesus's mighty name and I wish you the very best of an amazing, exciting, new year! Happy New Year!" 
..
Kindly share your thought in the comment box below.