We girls like some bling factors in our lives—diamonds, after all, are a girl's best friend. Nowadays, nail art has become so popular that every day we come across some new nail trends that are floating around in the fashion world. But when it comes to dazzling nail design, which one catches everybody's eye? Well, we girls are ever ready to learn something new, check out our top picks of some awesome rhinestone nail art designs!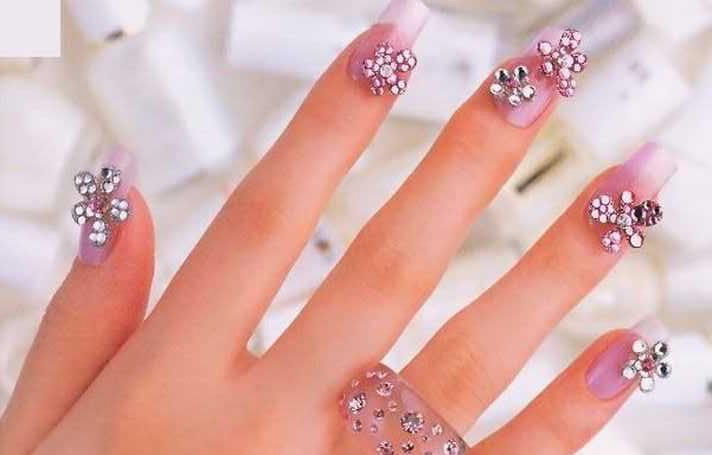 Top 10 Rhinestone Nail Art Designs
Here are presented some of our favorite designs and quick tips to achieve these nail looks and make a statement—after all every girl likes to dazzle and shine.
1. Diamond Shaped Rhinestone Nail Art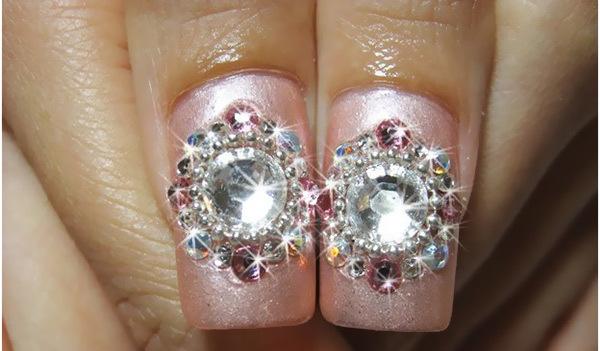 Oh my God! This nail design is absolutely gorgeous. It includes half nail silver glitter gradient and different sizes of round rhinestones on each nail. Then on the accent nails it has a large diamond shaped glitter outlined by small silver beads. They actually look like diamonds. Just stunning!
2. Gradient Rhinestone Nail Art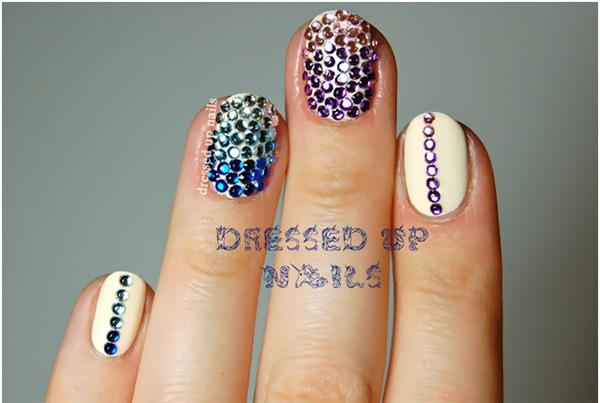 This is such a simple design and could be achieved by using different colored rhinestones. Apply the rhinestones to their color to create a gradient effect. They sure are eye-catching.
3. Pink Bow And Rhinestone Nail Art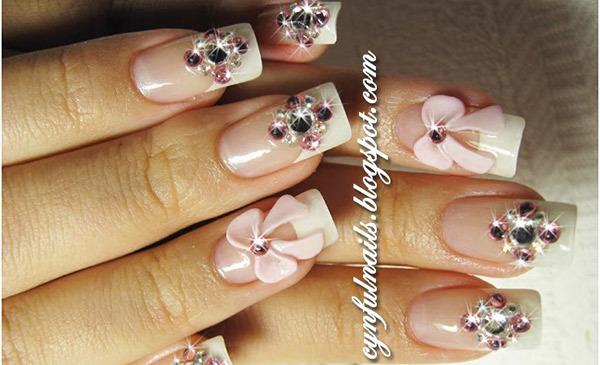 This nail art design is super girly. It can be achieved by making pink colored French tips and below that, applying rhinestones of various sizes. On the accent nails, there is a pink bow to make the design party appropriate.
4 Quilted Nail Design With Rhinestones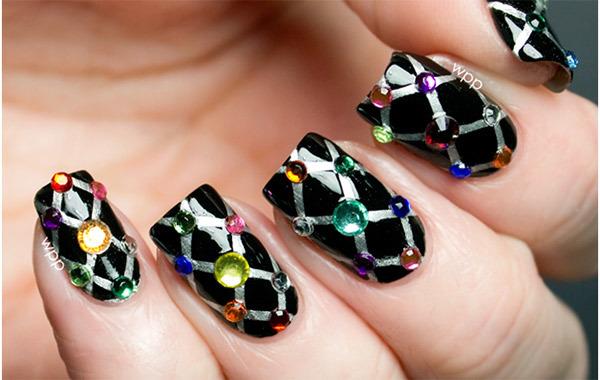 This is such a fun design to wear on your nails. This look can be achieved by making a quilted pattern on the nail using a striper nail art brush or using some striping tape or scotch tape cut into thin pieces. After the quilted pattern is achieved, apply rhinestones wherever you feel like.
5. Spring Flower Nail Art With Rhinestones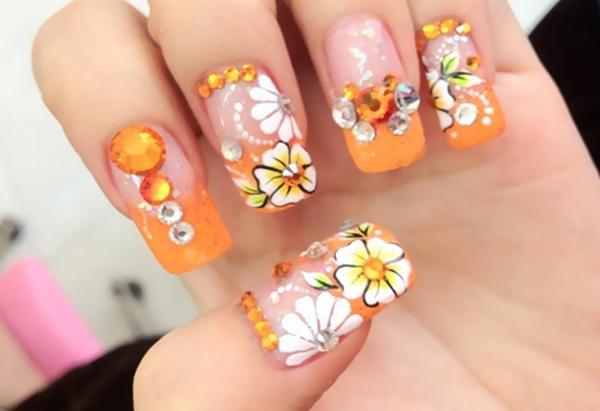 This is a bright nail design with flowers perfect for spring and summers. This look can be achieved by making some bright colored French tips and some flowers, either painted freehand or using some flower shaped nail stickers. To compliment the look there are rhinestones of the corresponding color.
6. Rainbow Rhinestone Nail Art