Ankara amazes the imagination with its new collection of skirts and blouses. This season Ankara fashion presents a wide range of skirts of different lengths and styles. In this collection, there are short pencil skirts above the knees, midi skirts, as well as long narrow skirts and flared to the bottom skirts.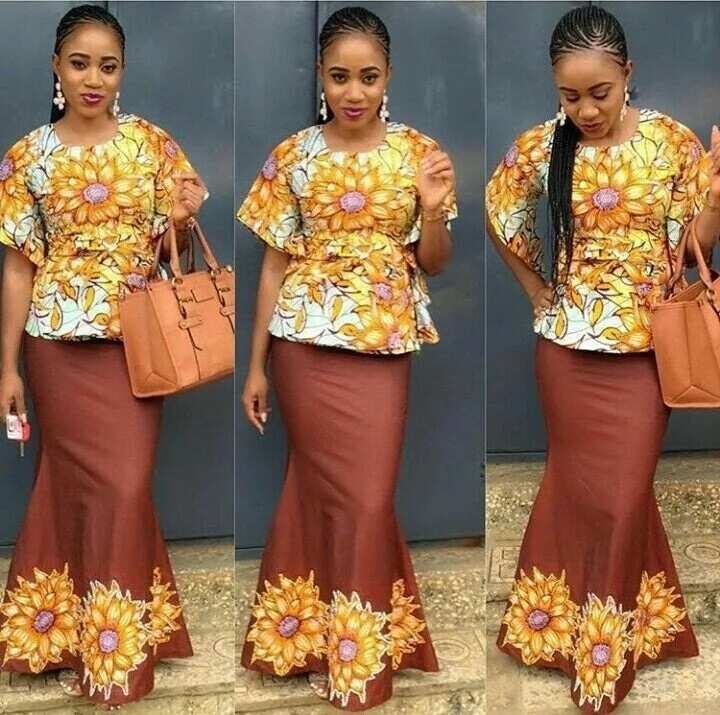 A very popular style in Africa when it comes to skirts is the "Mermaid's tail" style and it is represented here too.This season Ankara styles for ladies presents items of complex cut, as well as one or more slits for daring girls.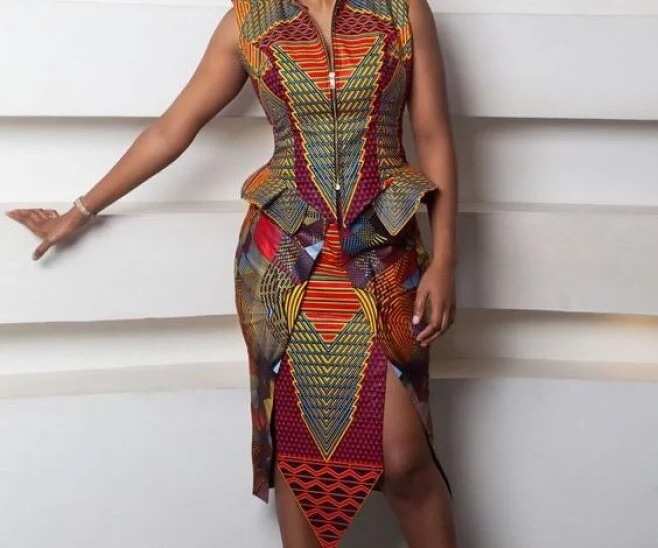 As for the blouses, unique Ankara styles have the usual blouses and peplum blouses. Such blouses with a round, rectangular or triangular neckline are still very popular in the collection.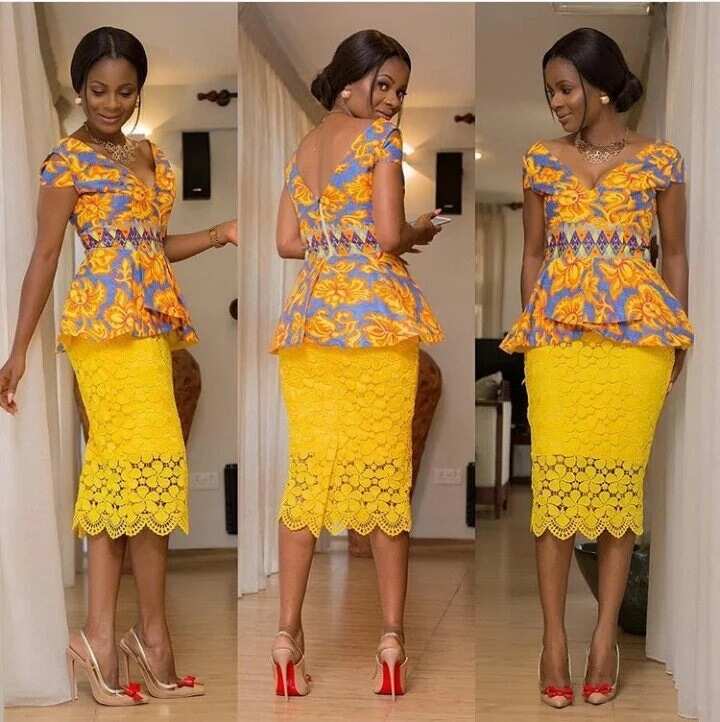 The sleeves of the tops are short, three-quarters or long and extended to the bottom. There are blouses without sleeves too. This season open shoulders and cutouts on the back are also very trendy. Many ladies enjoy having lace added at the top of the blouse, in the décolleté zone and on the sleeves.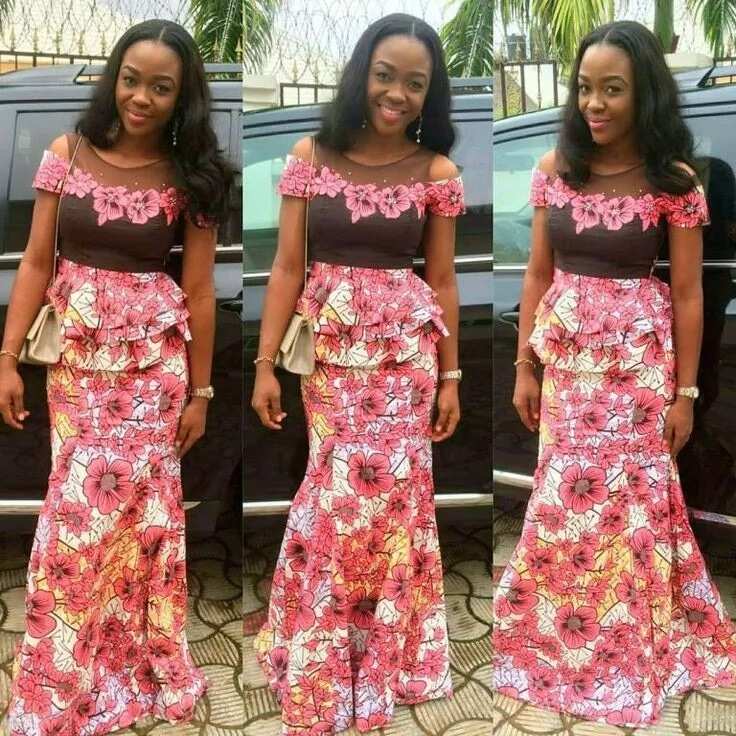 The colour of the lace either fits the basic colours of the ankara according to the shade or contrasts with them. It combines with the other shades harmoniously and emphasizes the beauty of the blouse. The collection uses different types of decorations. It should be noted that wrappers and tops are also very popular this year.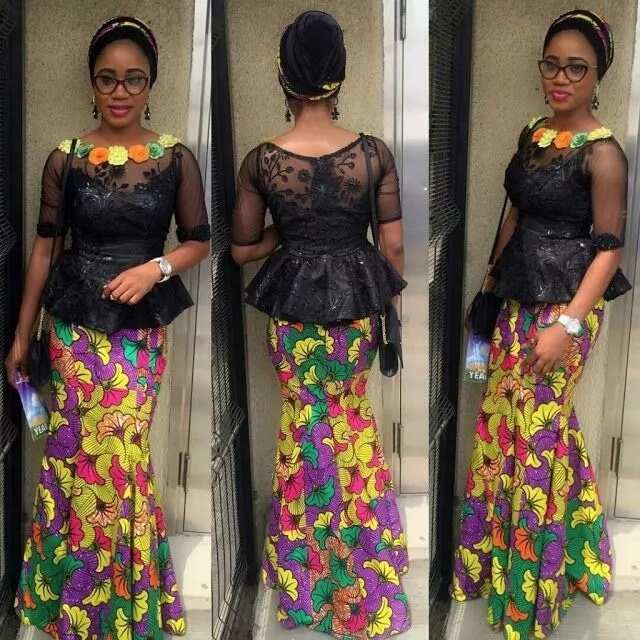 They are also represented in this collection. Fashionable women will be able to choose any style that suits their taste in Ankara blouse and wrapper styles. Skirt and blouse combinations Blouses and skirts of beautiful Ankara fabrics are made, as a rule, in one color solution, creating a joint ensemble.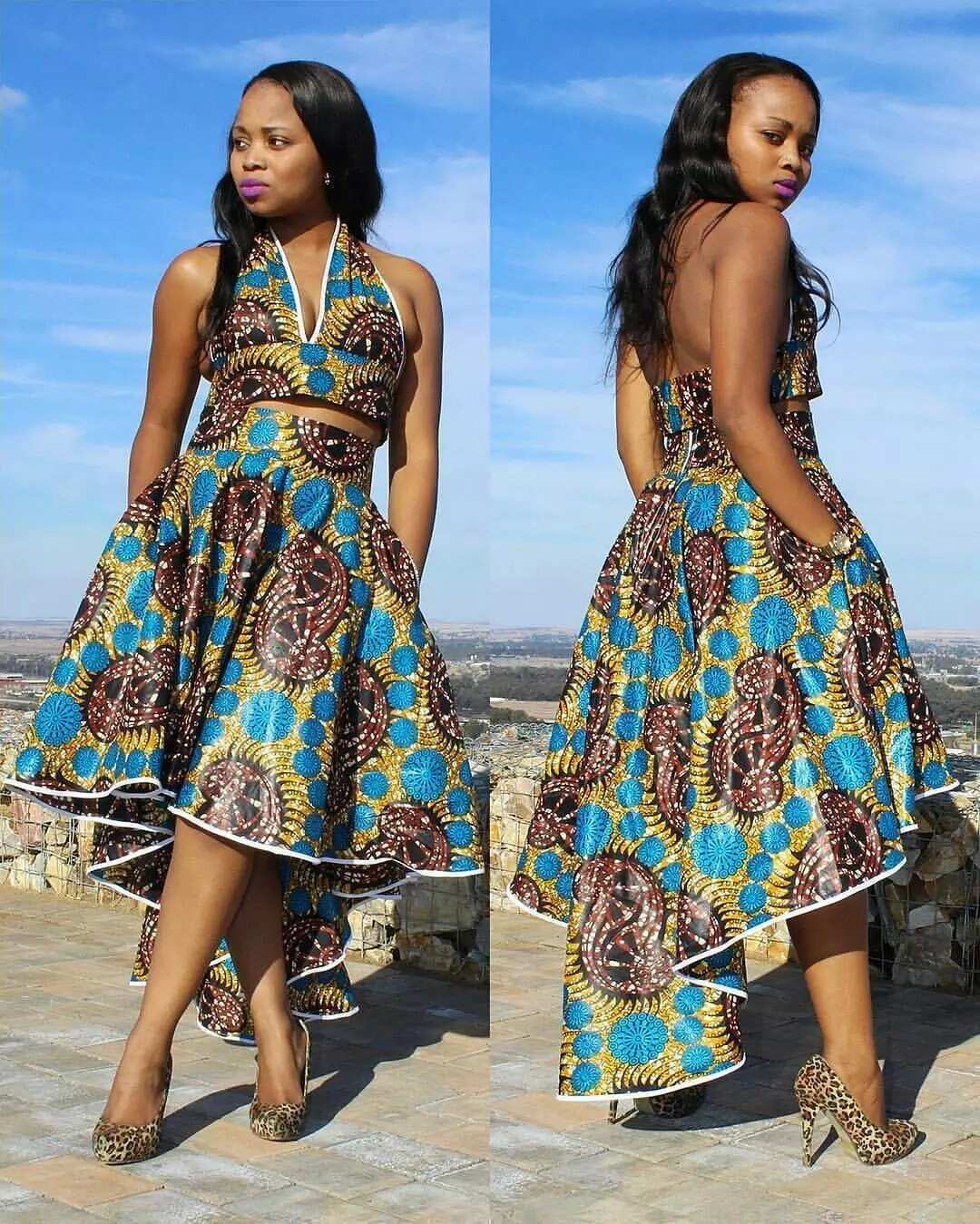 There are different variants of a skirt and blouse combinations in this collection. A monochrome skirt and a multi-coloured top, or a multi-colored skirt and a monochrome blouse are showcased in this latest Ankara skirt and blouse styles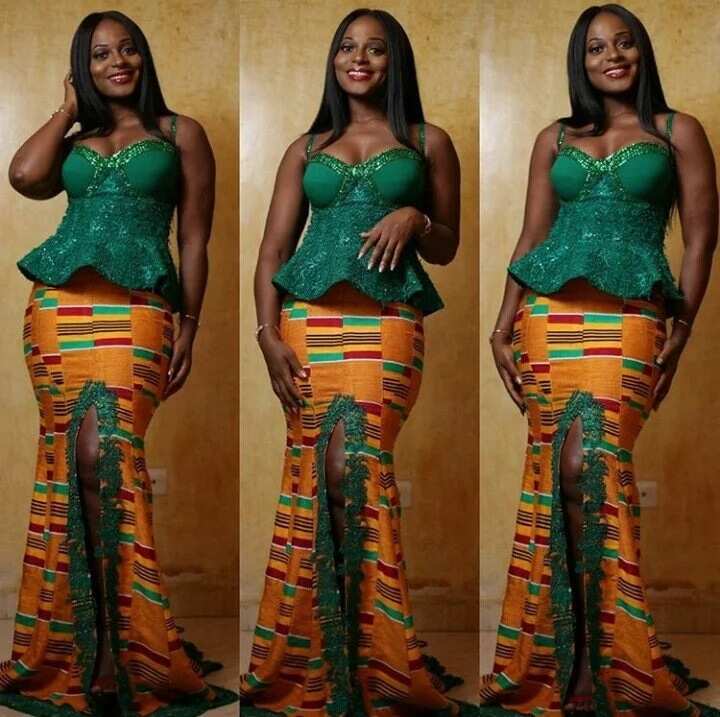 There are variants of joining tops and blouses of different but matching colours, as well as the presence of any common elements in a top and skirt design. Ankara lovers also know how to pick the best gele to go with the look. As a rule, gele is a bright element and it draws attention to the woman's face.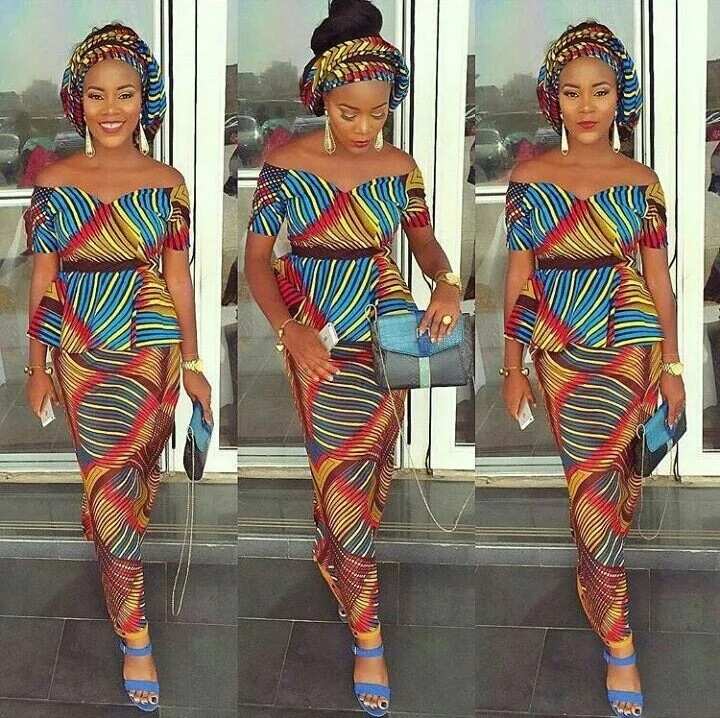 In the collection of the latest skirt and blouse designs in 2018, geles are mostly matched in one color or tone with basic clothing, but there are also contrasting variants.
What are your thoughts on this styles above? Leave a comment
Source; Legit