On the 3rd of June,2019, a report on Kizz Daniel reacting to the Busola Dakolo and Pastor Biodun Fatoyinbo case went viral on social media. Kizz Daniel who got wind of the development threatened to sue popular media house, Vanguard and now reports claim that the singer has fulfilled his threat.
According to Too Exclusive, the Jumbo crooner had his lawyers serve Vanguard Media Limited N100 million in reputation damages caused by the defaming publication, which was about his opinion on the trending story about Busola Dakolo and COZA founder, Pastor Biodun Fatoyinbo.
Prior to this time, Vanguard reacted to Kizz Daniels claim defending their stance on the publication. According to the media house, the sad story was lifted from an Instagram page dedicated to Kizz Daniels'  record label, Flyboy INC, and they did not fail to state that in their story. They added that any statement emanating from the singer's social media handles was taken to represent his opinion on certain issues, except where he disowns such handles.
Their statement read thus;
It's unfortunate, however,  that a respected singer like Kizz Daniel that Vanguard  has helped to shape his career over the years would go out of his way to insult the organization, calling it  'Bastard.' More so, his threatening our reporter and using foul language on him is belittling and undermines his personality.
READ MORE: How Kizz Daniel goofed on Vanguard story
Below is the alleged copy of the lawsuit filed against Vanguard Nigeria Limited: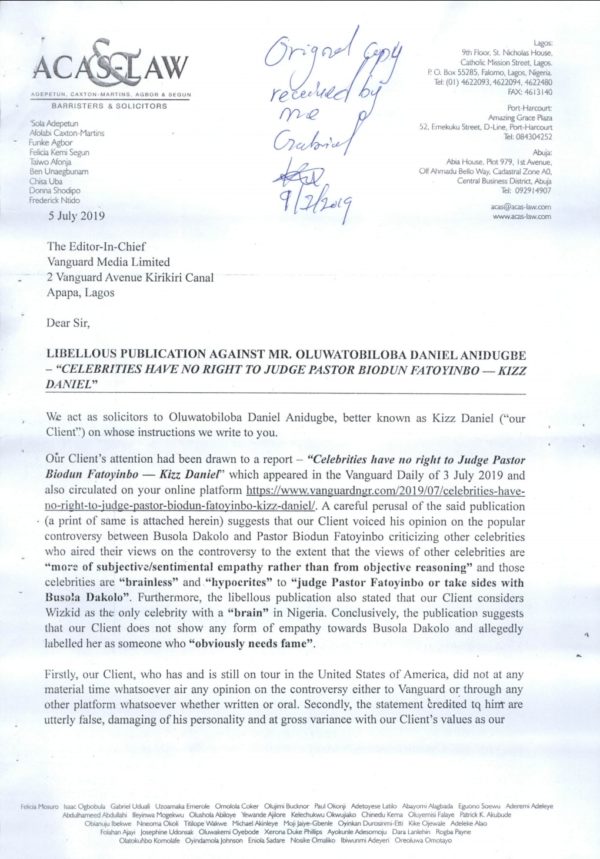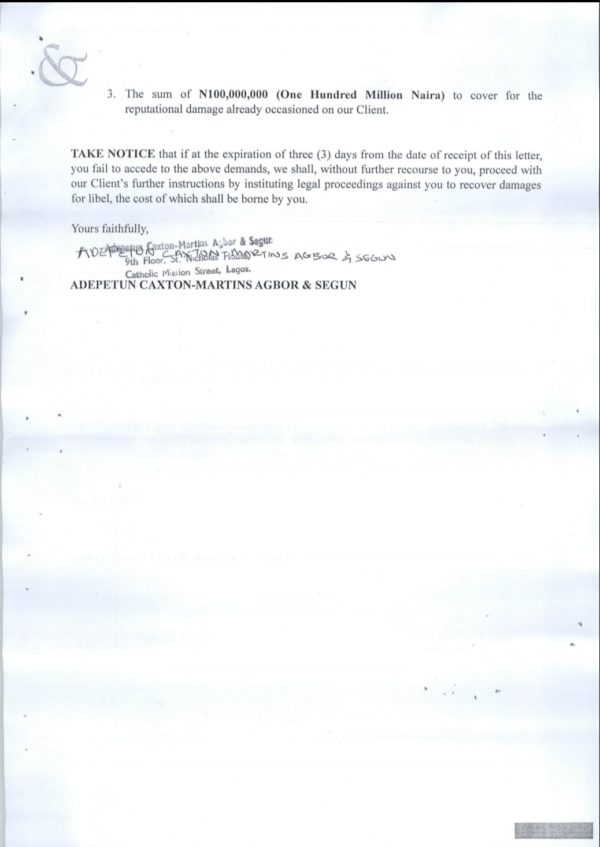 READ MORE: He Really Snapped! See Kizz Daniels' Alleged Reaction To COZA Scandal
What do you think will be the outcome of this lawsuit? Do you think Vanguard's publication was right or Is Kizz Daniel's claim wrong? Kindly drop your opinion in the comment section below and don't forget to share.