Paw Paw, the notorious boy character played by Osita Iheme has been going viral since 2002 after his first acting role with co-actor Aki played by Chinedu Ikedieze in Aki na Ukwa. Not only have they been hot on the Nigerian media scene, but also on the international scene as well. Three American singers have circulated Paw Paw's videos in recent time.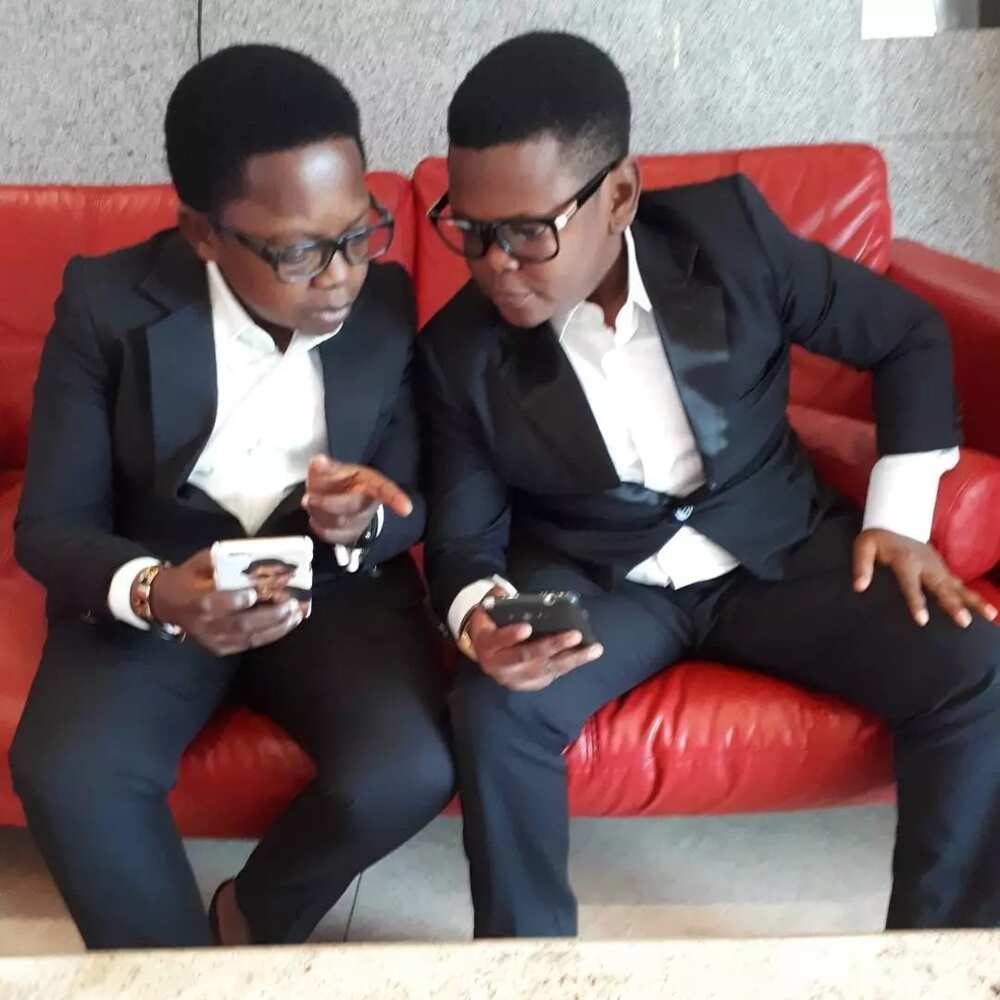 Snoop Dogg is the third American singer to circulate a meme of pawpaw. 50 Cent and Chris Brown being the first two. On his Instagram page, Snoop Dogg uploaded the meme captioned "Me before I run back to the dance floor"
Watch the hilarious video below…
In the past couple of weeks, Aki & Pawpaw have taken over the meme rotation. Like with Spongebob Squarepants last year, Twitter users are creating memes out of a host of Aki & Pawpaw movie scenes, with each new one gaining more traction than the last.
walk walk fashion baby pic.twitter.com/RyUuSFiGKi

— nollywood (@nollywoodroll) May 22, 2019
So, from Aki's iconic "I'm sure I have talent…" thought reel, to the Aki & Pawpaw-led footage for Santi's "Murvlana", here are a few of our favourite Aki & Pawpaw memes:
However these memes might have gone to far, as Uche Jumbo On Sunday, 7th July, 2019,  called out sports platform Bleacher Report for literally putting their watermark on a movie clip with Pawpaw in it.
It was memefied and edited to show the actor wearing a Lakers kit and she dubbed it theft
You put watermark on a video you downloaded off the internet ??‍♀️
It's all fun and games till
the copyright owner sue you.
That's someone's Nollywood film scene. https://t.co/dcjJ88tatr

— Uche Jombo Rodriguez (@uchejombo) July 6, 2019
As expected, the meme went viral which continues to thrust Aki and Pawpaw into the zeitgeist. But Jombo calling out Bleacher was important because the meme was essentially copyright content. Granted, we all use movie-derived memes in our online conversations but Bleacher passing it off as theirs with the watermark was an infringement, and in saner climes that's a ground to sue for intellectual theft.
This video has been viewed over 20m times. Credited to someone who prolly can't point out Naija on the map. Someone is making money from Aki & Puff's ORIGINAL WORK and it's not them! pic.twitter.com/h7dagV2opm

— T. Rankïn' ∆ ? (@AfroVII) June 22, 2019
What do you think of this. Is this viral circulation just Aki and Pawpaw's prize for fame or actually an advantage to them? Share your thoughts in the comment section below