A popular quote by Will Rogers goes thus; Too many people spend money they earned to buy things they don't want, to impress people that they don't like. Well, this may be the case for certain highly accomplished individuals who have made a name for themselves in our society today.
Recently, an event termed unusual by Nigerians happened along the Lagos-Benin Expressway.  An individual reportedly identified as Julian Osula who has been given the title of the 'most luxurious'  got stuck in traffic for 2 hours only to be whisked away by a helicopter that landed on the scene.
Another billionaire identified as MRS Group Chairman, Sayyu Dantata was recorded by his staff in a new R-22 Robinson helicopter which costs a whopping $225,000. He was said to have flown from the MRS Head Office in VI to his warehouses in Apapa, Lagos as a pilot. Watch the video below;
Believe it or not, these entities mentioned above have started a trend that may just go viral and we can't wait to see what comes out of it. In Nigeria today, most of the celebrities are known to flaunt their wealth and latest acquisitions to the entire world thereby wetting the appetite of billionaire wannabees and money making hustlers.
In most cases, the lyrics of songs released by some musicians are filled with braggadocious lines that keep fans wondering how they come up with such luxurious items. For others who are socialites, social media has helped put them on the map as they continually flaunt their opulence leaving followers in awe of their wealth and questioning how they came to be.
You see, most of these 'celebrities' go all out to give false impressions of themselves and end up doing the unimaginable just to trend. Some go as far as engaging in criminal activities all in a quest to live 'the life'. Do you remember certain trends these celebrities have set over time that may have even led many to their doom? The most recent one being the acquisition of Mercedez brand of cars has seen young men going the extra mile to join the league of Benz owners and we all know how most of them ended up.
It is said that hard work pays but not all turn out to be rich enough to afford a helicopter. Trust me, not that I'm shaming anyone but these billionaires above who clearly aren't all over the place have actually raised the bar higher and according to a Nigerian, they have bluntly drawn the line to separate boys from men. Can the celebrities in the Nigerian entertainment and beyond meet up to this #HelicopterChallenge? Let's take a quick look at some Nigerian musicians who may just have what it takes to pull such a stunt if the need arises.
1. Don Jazzy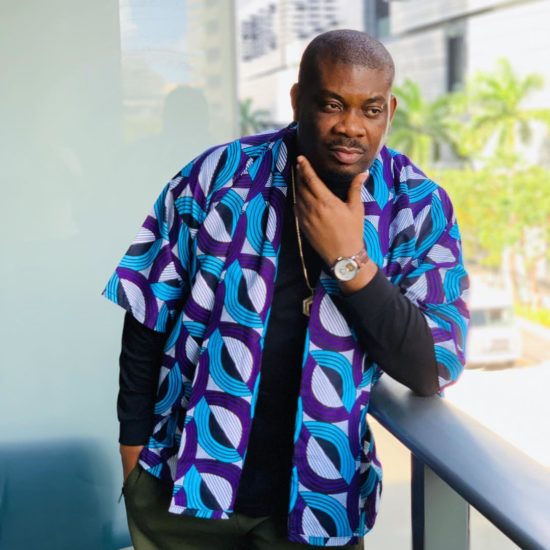 Don Jazzy whose full name is Michael Collins Ajereh takes first place in this category with a massive net worth of $30million and counting. He is a record producer, a talented vocalist, songwriter and entrepreneur. He has been able to carve a niche for himself in the music industry. Although, he jokingly revealed that he is not richer than Davido but his net worth proves him wrong. The CEO once housed and still has some of the biggest musical acts in the Nigerian music industry like Rema, Crayon, Korede Bello, Dija, DNA Twins, Tiwa Savage, Johnny Drille, Poe, DR Sid and D'Prince, D'banj, Wande Coal.
He recently secured a multi-million dollar equity investment global strategic partnership deal with Kupanda Holdings. The record producer has made appearances with notable artistes within and outside Nigeria and has lent his background vocal services to the likes of Sauce Kid, Dr SID, Ikechukwu, Kween, D'Prince and even provided vocal performance for Kanye West's song Lift Off alongside Beyoncé's Watch The Throne album.
2.Wizkid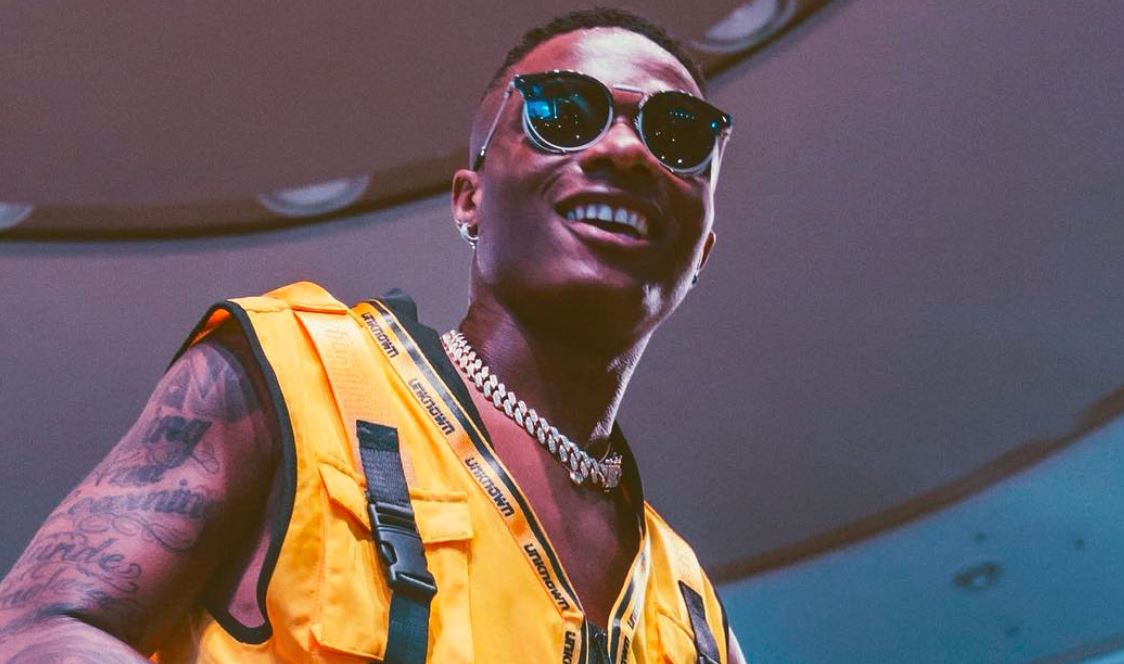 Star boy and 'Daddy O' crooner, Ayodeji Ibrahim Balogun popularly known as Wizkid is worth $20 million and counting. He has bagged endorsement deals with leading brands like MTN, Pepsi and was ranked as one of the highest paid artistes in the world according to AfricaFactsHub. He was once billed to perform at a royal wedding at one of the world's top residences, Umaid Bhawan Palace in India and was reportedly paid the sum of 50 million Rupees (i.e. $681,200, N245.9 million). As of 2018, he was charging 25 million Naira per show in Nigeria and was also charging the sum of $130,000 for foreign shows.
The star singer has also garnered international recognition enough to make him rub shoulders with the likes of American rapper, Drake who featured him in one of his songs titled 'One Dance' which made the number one spot in 15 countries like the USA, Uk, Canada and Australia.
Moving away from the music scene, in the Nigerian movie world, Nollywood there are also some entities who we think might be able to beat this challenge. Let's start with the actors.
 1. Richard Mofe Damijo
One of the top guns in the business, Richard Mofe Damijo fondly called RMD is worth over $15 million and counting. The 57-year-old has thrilled fans for years with his legendary and unrivalled acting skills that keep fans wanting more.
Being a former Nigerian journalist RMD is undoubtedly the highest paid actor at the moment and has featured in many top-grossing Nigerian movies. He also has loads of accolades to his name and endorsement deals to boot.
2. Desmond Elliot
Actor turned politician, Desmond Elliot is one of the richest Nollywood stars today and is worth over $10 million. He manages both roles very well and has successfully produced and directed some Nigerian movies today. He has appeared in more than 200 movies and TV shows and is known to be a universal actor.
Desmond Elliot is making money from different sources acting, directing, endorsements and politics. He contested and won the Surulere Constituency on April 11, 2015, Nigerian General Elections and was re-elected again in 2019 into the Lagos Assembly.
Actresses:
1.  Rita Dominic
Though many have debated this, Rita Dominic currently stands as the richest actress in Nigeria 2019 with a net worth of 950 million Naira ($2.6 m). The ever lovely and fresh looking actress has featured in about 100 movies and has bagged many prestigious awards. In 2018, her worth was estimated to be over one million dollars but see how that grew in the space of 1 year.
2. Genevieve Nnaji
'Ada Mbaise' as she is fondly called by fans is worth the sum of approximately 2.3 million U.S. dollars or 850 million Naira but with her latest pay received from Netflix who bought her movie, Lion Heart we might be looking at a higher sum. Being successful in films, Genevieve Nnaji has also started her clothing line and other businesses. She earns enough to live a happy life.
Finally, let's look at the net worth of the socialites who keep Nigerians in awe.
1.  Hushpuppi
The socialite drew attention to himself by posting designer items such as Gucci shoes and other branded commodities on his Instagram page. The socialite whose source of wealth isn't really known reportedly spent N11.5m at a popular club in Lagos just to show Davido he was richer than him. From the items displayed constantly on his social media page,  Hushpuppi has an estimated net worth of N1 – N1.5 Billion Naira.
2. E-Money 
For now, he is estimated to be worth about $10 million (N3.61 Billion). Most of us know of his flamboyant lifestyle, but not many knows how he actually started. He wasn't really born with a silver spoon, his journey started with just a single contract which changed his whole Ajegunle story around. According to him, it was on his way back from the traditional wedding that he received a phone call that he was awarded a contract of $2 million, you can imagine what that can do to a man's life right? Anyway, his net worth clearly shows that there has been a 360 degree turn around of his life and this has earned him a spot among Nigeria's richest socialites today.
It's pretty obvious that some Nigerian celebrities may be able to afford the luxury of owning a chopper or even hiring one if need be while others are nowhere near the list of probable Helicopter owners. Let's be realistic for one second and ask ourselves this question, hasn't any of the aforementioned celebrities been stuck in traffic before? Did we hear of any helicopter intervention? A big NO. Does this mean they cannot afford it? Well, it's up to them to prove themselves.
As for the up and coming in the money making list, all hope is not lost. The future is bright but a word of caution, you do not need to snap your spine all because you want to 'belong'. The sky is big enough for everyone and time has a way of dealing with everyone. As for the followers who are easily influenced, please focus on building yourself and making the most and best out of life. Do not let flashy display on social media set you on a path to your doom. A word is enough for the wise.