Wizkid is an undeniable talent, he has a unique flow and talent that cannot be hidden. This piece is going to be different from the usual Wizkid is a living legend, greater than any other artiste. Its something different, of course the Starboy is all of those things and they will be mentioned, but I've noticed something unique about how the Star Boy stands out in not just his own solo songs but in  collaborations as well, and by the time you're done reading, you'll wonder why you never figured it out all this time.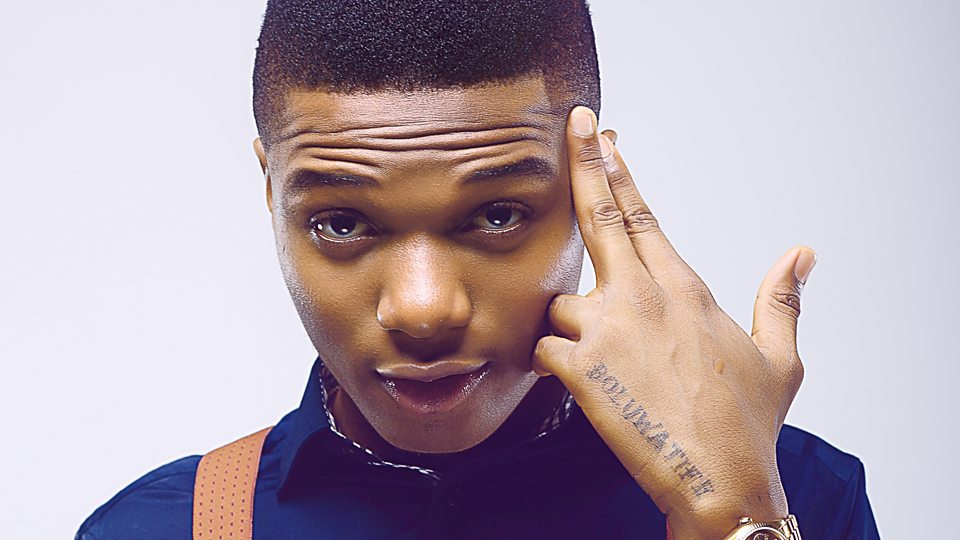 I'll start from the beginning, it was only a couple of years ago when Wizkid hit the scene with Holla at your Boy, and with that, he earned the Next Rated award at The Headies 2011. Since then, he has exceeded expectations and broken records. Literally, he etched his name in The Guinness Book of Records in 2017 for Most Streamed song on Spotify. 
The starboy started trending again on twitter after the hit single  'No Lie' by Goldlink featuring Wizkid went viral.  A tweet by a fan got to me. It said "You cannot feature Wizkid and outshine him. If he takes your hook, forget it. The song automatically becomes his"
You can not ft Wizkid and outshine him. If he takes your hook, forget it… The song automatically becomes his. pic.twitter.com/VKKorERe0G

— Greezi (@gregoryjimon1) June 19, 2019
That speaks volumes about the level of attention that Wizkid commands. His promise of entertainment years back, didn't go unfulfilled. Even when he is not the main act, he manages to steal all the attention for himself.
I don't support artiste anyhow!! I support an artiste cos he gives me good music, good vibes and makes me proud!! Wizkid fits in this description so why shouldn't I be proud of him! Starboy promised us entertainment and he has fullfilled it a thousand times over❤! I Stan 4eva?! pic.twitter.com/5BY884RIYp

— SelfLove??? (@AnnMarie014) June 14, 2019
In 2015, after "Ayo" dropped with "Ojuelegba," a standout hit from the album, "Ojuelegba" began to receive interest from the international scene. Several foreign celebrities mainly in the US were seen vibing, dancing and lip syncing to "Ojuelegba." Rihanna Kylie Jenner, Alicia Keys and a lot of others were  one of the biggest fans of the Ojuelegba wave.
He was so extraordinary that he became the first African act to headline and also sell out the 5,000 seater Royal Albert Hall London.
Back to the subject of Wizkid featuring in songs and stealing the spotlight, as far back as 2011, when Omo to Shan was released. A song by Olamide featuring Wizkid, for a really long time, a huge percentage of the Nigerian audience didn't know that the song belonged to Olamide, everyone accredited it to Wizkid.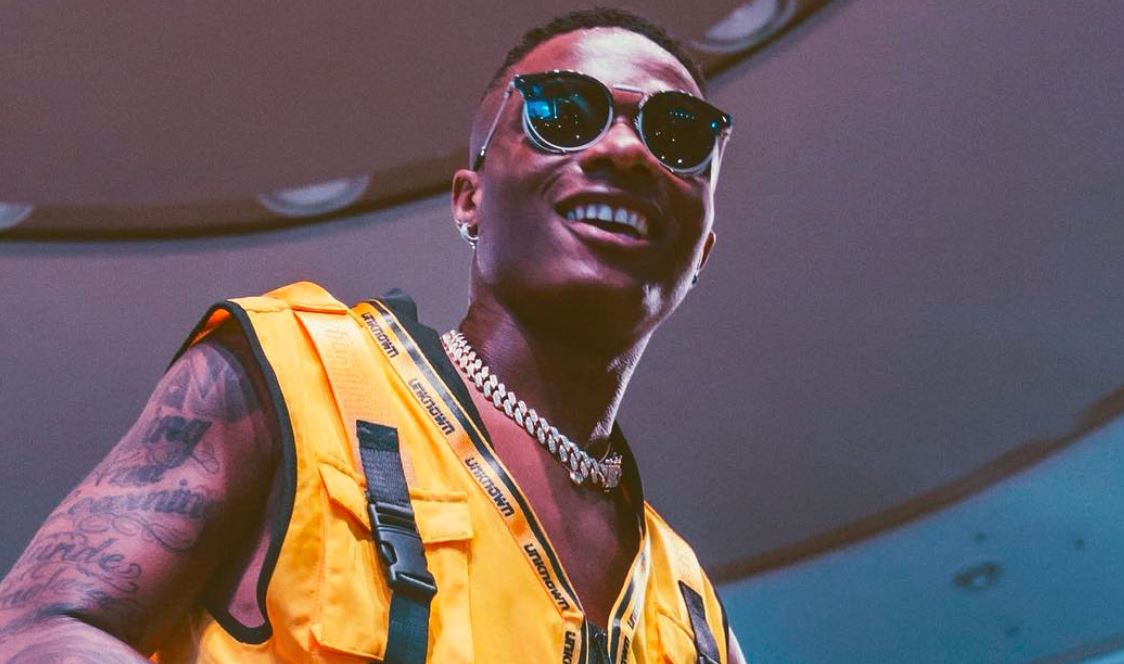 A review of the song pointed out that Wizkid makes every track sound good, "Now this track I like a lot, the instrumental sick,originality toh bad (repping naija full),composure thumbs up,Lyrics make sense "girl your love don blow my mind,you are always on my mind,like osama for my mind you carry Bomb dey blow my mind" lol. Combination with Wizkid dope…Wizkid makes every track sound good (this boy hmmm)….nice one peeps."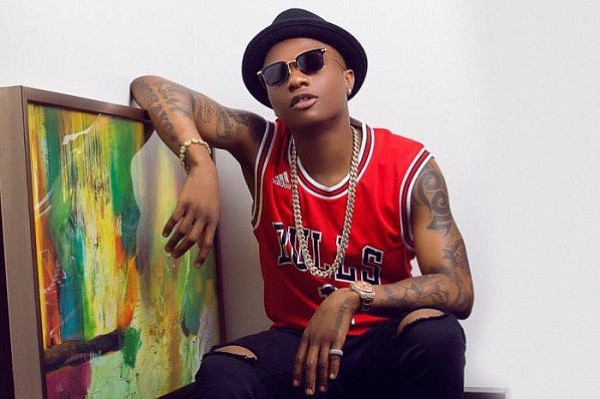 But we all know what that song did for Olamide's career. Wizkid's ability to  outshine  any track he is even remotely associated with, is actually a blessing in disguise. His featured song with these upcoming artists becomes a stepping stone for them take hold of their newly found recognition and make a name for themselves as well. Its Wizkid's  act of kindness, giving back to the music industry that birthed him.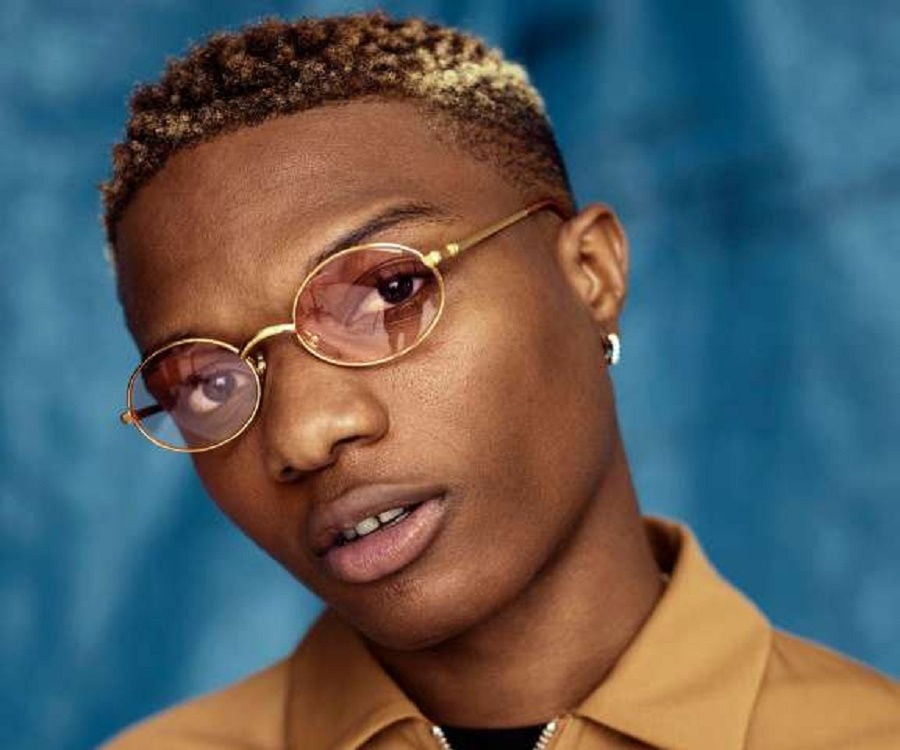 Once upon a time, he was on the receiving end of that blessing.  In 2015, when the  "Ojuelegba" remix with Skepta and Drake dropped, the internet received the pleasant surprise with open arms. Twitter was all about Wizkid, fans were over the moon with joy, once again, it was Nigeria to the World, courtesy of the one and only Star Boy.
Between 2016 and 2017, the innocent-faced kid Wizkid  was making wild moves in the music industry, with his catchy hooks, he plastered greatness on guest features.   Foreign tracks to be specific. Zara Larsson, Kranium, Chris Brown, Wale, Justine Skye and the Six God himself, Drake, all recorded hits with him and what a build up!  "One Dance" with Drake was the exceptional one we heard and even though Wizkid got a lot of backlash for a "back up and whine rhyme," that single line that was repeated got him Billboard Awards, iHeart awards and several international accolades.
If you've followed the growth of this musical genius, you would realize what amazing impact that phase had on his career. The improvement was massive, the exposure to other genres of music was the extra knowledge he needed to release the hits that have graced our speakers recently.
The singer is now one of the most sought after artiste in Nigeria, featuring in about 20 songs in 2018 alone, he has created a platform of recognition for other artists. Even though his album is yet to be released,  the Afropop superstar has managed to completely dominate the airwaves thanks to some stand out guest work on a bunch of local and international songs.
Wizkid trending again,,this is like 3000 times dude has been trending this year 2019 ??? pic.twitter.com/Cfe0T6jdbE

— emeka Jesus (@don_united90) June 18, 2019
Some of the most popular songs which  are classified hits are 'Fake Love' featuring Duncan Mighty, 'Soco' with Terri, Spotless & Ceeza Milli,  'Kana' with Olamide,  'Bad Energy' with British rapper, Skepta. Others include 'Nowo' with Dj Spinall, 'Immediately' with Mystro and 'Psycho' with Five Star Music's  Kcee. Let's look at some of the Major hits…
1. Skepta- Bad Energy featuring Wizkid
With a delivery that's reminiscent of his earlier work, Wizkid's chorus on the anthemic "Energy (Stay Far Away)" is so instantly iconic, Skepta definitely had a hit on his hands with this one, garnering a lot of attention with Wizkid's catchy chorus. This song hit the air waves repeatedly in 2018. In  the first half of 2019, Skepta then released an album Ignorance Is Bliss.  He's in the Nigerian music spotlight even more now after his Wizkid feature.
2. DJ Spinall – Nowo
Wizkid's delivery  is even  more infectious  when he decides to sing entirely in Yoruba, and on DJ Spinall's Killertunes-produced banger, "Nowo", that fact is clearer than it has been in a really long time.
3. No Lie – Goldlink featuring Wizkid
This is the most recent collaboration and one of the biggest hits of 2019 so far.  The twitter space alone was raved about the entire song and this collaboration deserved every bit of the hype.
The King of Collaboration is still doing mighty things in the field of music, the journey of Wizkid from where he started  to where he is now is a message to struggling musicians everywhere – Its about growth. From his days of "Holla at your Boy" to his recent hit singles, he has garnered a lot of experience and learnt a lot, he has what it takes to add value to any musical production. Whether its in a solo song or in a feature, Wizkid's distinct voice is a gift to the Nigerian music space and we look forward to more solo songs and collaborations from the Star Boy.