June 16, 2019 was Father's day, and notable Nigerian male celebrities, even the ones with numerous baby mamas, like Davido, 2face Idibia, were celebrated.
Nigerian pop stars, Wizkid and Davido have been more like the industry kids who are in the business of accumulating babymamas and bearing children with reckless abandon. While Wizkid is blessed with male children, Davido is blessed with females.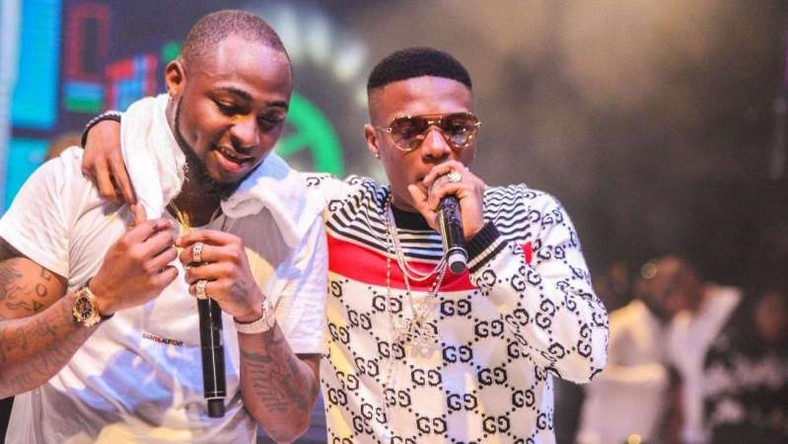 The award-winning singer Davido is a successful man even though not everything worked out well with his baby mamas, he now has two wonderful daughters from his past relationships. Davido's counterpart, Africa's star boy; Wizkid, who is currently running the world of Africa music has also not had a smooth ride when it comes to relationships. A number of women have accused him of being father of their children, which he has denied, but some claims have been found to be valid.
These guys, just like everyday fathers, have a favorite among their kids. For Davido, his favorite child is Imade. For Wizkid, it's his third and last born, Zion. Time and again, these singers have been spotted lavishing their favorites with love, care, and attention. But then, Davido is usually said to be a better father while Wizkid is tagged a "deadbeat dad." Why is this so?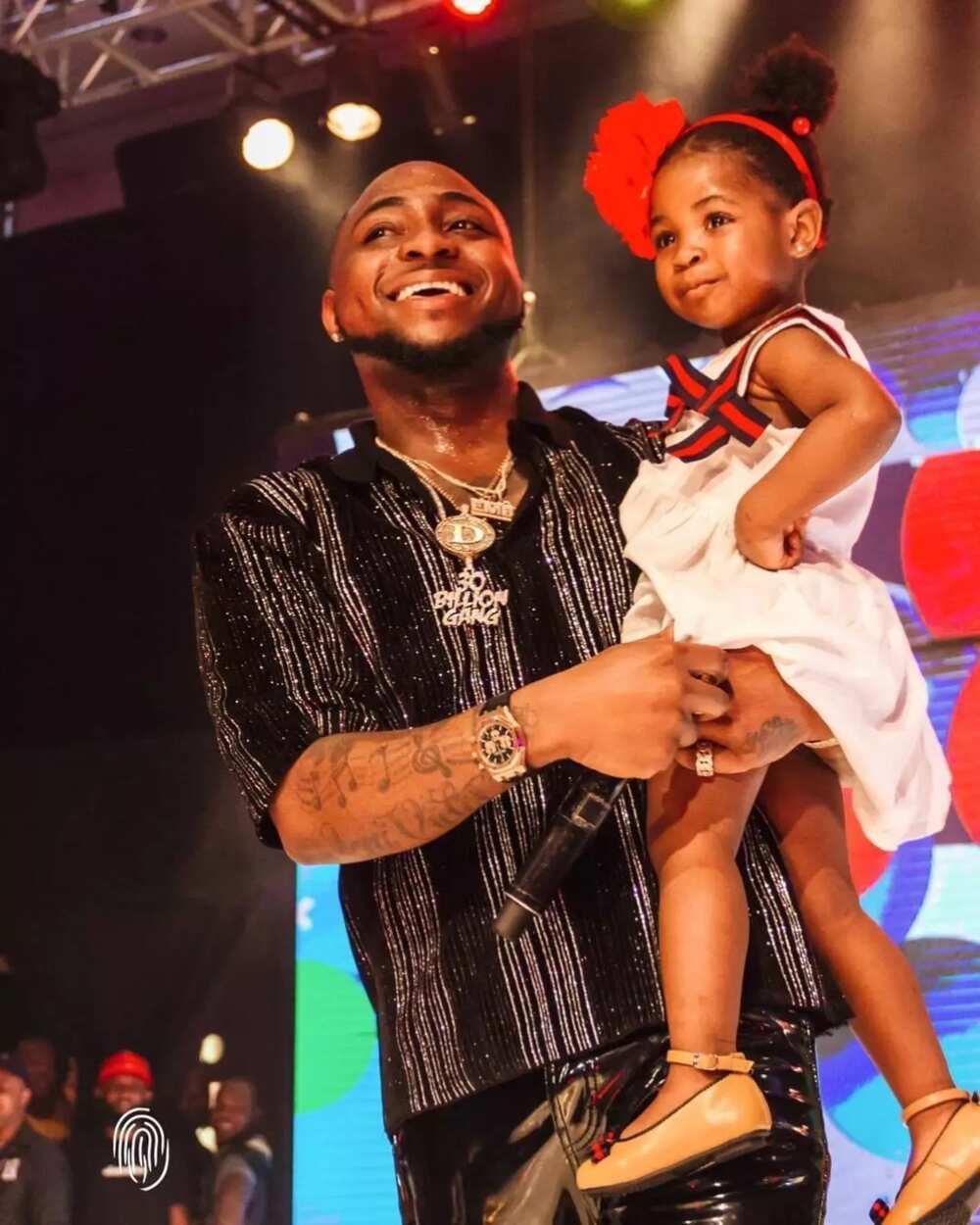 On the 2019 edition of Father's day, Davido's first babymama, Sophia Momodu  took to her Instagram page to wish the music star a happy father's day. Imade's mom revealed that Davido is a wonderful father despite the fact that he got on her nerves repeatedly. Sophia thanked the Afro-pop star for proving to be a good father. She wrote:
This is a very welcome development as Davido and Sophia Momodu had several disagreements in the past, although they now appear to have a good understanding for the sake of Imade. Davido had a short relationship with Sophia back then he was 21 and Sophia was 26. When Sophia announced that she was pregnant Davido claimed that he wasn't responsible,but after the birth of Aurora Imade Adeleke, a DNA test proved that Davido was indeed the father of Imade.
From Wizkid's camp however, all was unusually silent. In 2011, 'Nigerian Entertainment Today,' (NET) after a thorough investigation, reported in its 22nd August release, that tHE POP SINGER fathered his first child when he was 21 years old and the name of the mother is Sola Ogudugu who was a university undergraduate student at the time. Wizkid continued discrediting the report for a long time before accepting it in October 2013. In October 2013, he uploaded the image of his two-year-old child, Boluwatife Balogun, on his Instagram account.
Wizkid's second son is from a woman based in America that is of Guinean descent. Her name is Binta Diallo. When she became pregnant, Wizkid denied that he was responsible. However, a DNA test showed that he was indeed the father. When Wizkid created an Instagram page named @thebalogunboys after accepting these children, Diallo protested as she stated that her son Ayodeji is not a part of the Balogun family and Wizkid can go ahead and love his other kids.
Zion Balogun is Wizkid's third and youngest baby born in 2017. Surprisingly, this time Wizkid managed to do without a long struggle and fight and recognized the baby very quickly. Maybe, the reason is that at the time of Zion's birth, Wizkid had grown older and wiser, or because the baby's mom is somewhat elder and more decisive than the first two. Jada Pollock, Zion's mother is a brand consultant from Britain. She used to work with Chris Brown and Pia Mia before she started the same consultancy work with Starboy. The cooperation started in 2014 and in 2017, they were already having an affair, which led to the birth of the lovely boy Zion in November.
Despite his public acceptance of these children, Wizkid has been accused of being a father in the real sense of the word to just one, Zion. Some time ago, social media was filled with news pop star and his alleged irresponsible behavior to two of his three children. His first and second babymamas had nothing positive to report than his alleged bad behaviour to his sons.
When the star's second babymama, Binta Diallo, described Wizkid as a deadbeat father, the mother of his first child, Oluwanishola Ogudugu, strengthened the claims. Shola took to her Instagram page to spill details on how Wizkid abandoned his first son, Tife,despite several moves she made to make him involved in their sons' life. According to her, Wizkid is a social media father who only cares about how his fans perceive him rather than his family. Citing examples and sharing screenshots of their chats, Oluwanishola talked about how Wizkid is always begged, forced by family members to pay for his child's school fees. According to her, it was always a war to get the singer to pay his 7-year-old child's fees. She also posted series of proofs to back up her claims on her page.
There is a parable that says, there is no smoke without fire. These allegations at least suggest that Wizkid is most likely shirking his duties as a father.
The greatest legacy a man can give his children is to give them a solid education. This rings true for any father. A man should give his kids the best education and be emotionally and physically available also, no matter the circumstances. The baby mama/daddy phenomenon is closely tied to the deadbeat daddy syndrome where a man chooses not to provide for his offsprings. Wizkid has three baby mamas and while this is not a sin, not owning up to his responsibilities falls short of standard expectations.
As Africa's biggest pop star, Wizkid should be more discreet in dealing with his private life. He is not the first baby daddy in Nigeria and neither will he be the last. The way his private life has unravelled publicly has shown that he is not focused on making sure that things at home are okay. The allegations made by his baby mamas clearly show a young man who has not prioritized the position of his sons in his life.
Yes, we get it. Wizkid is a busy man. Today he is in Milan and tomorrow he is having dinner with Diddy. His level of success leaves little room for anything else but if his kids mean anything to him, he should make time for them. You make time for the things and people you care about. It's a fact of life.
On the financial aspect, it is hard to believe that one of the highest earning acts in Africa isn't taking care of his sons' welfare. These are allegations even a Wizkid hater would find hard to believe. The allegations are however out there and it is now on him to prove they are not true. No one is crucifying Wizkid for having three kids outside of wedlock. What people are accusing him off based on these allegations is that he is a deadbeat dad.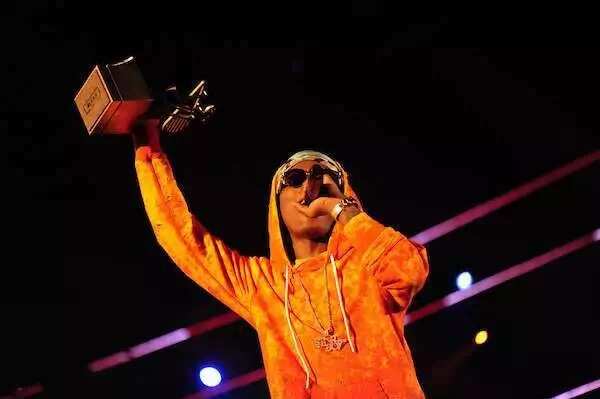 The job of a parent is to raise a child into a decent human being and a productive member of the society. These cannot be done when you are absent emotionally, financially and physically. Wizkid needs to do better. He has the ability to influence young men who are deadbeat fathers. He has what it takes to let young men know that they should be responsible for their kids.
No one is perfect and there no one is irredeemable. Wizkid might not be the father of the year but here is a chance for him to do better, and learn from Davido. Despite Davido's highly controversial lifestyle, none of his babymamas (well, mothers of the children he acknowledged) has come out to complain about not receiving care from him. No one loves a deadbeat dad, star boy or not.