Swype Global Ltd, a UK digital startup looking to launch its maiden product, Swypatune, in Nigeria has signed up Moet Abebe as TV Host and Radio Show Presenter for Swypatune Nigeria. Although a mainly mobile concept, Swypatune Nigeria will also have its own dedicated TV and radio shows.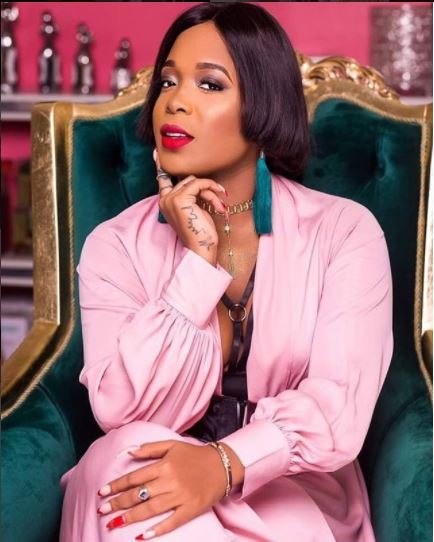 To this end, Swype Global upon the recommendation of HipHop Legend/Entrepreneur, Ambassador Elajoe (Ceo of Dark Cypha Entertainment) has signed Africa's Radio Goddess to anchor and host this highly anticipated initiative that is expected to redefine the way talent is discovered in Africa. A well known presenter in West Africa, Moet is currently a VJ and producer with Soundcity Radio/TV as well as the host and anchor for a variety of shows including One-on-One, Global Countdown and What's Up.
Swype Global Ltd is a UK/Nigeria entity proud to introduce the Swypatune mobile application as an African innovation focused on generating opportunity for talent and creativity in Africa. That is why the company is partnering with Dark Cypha Entertainment, a leading frontier in the African Entertainment industry to amplify the creative process and bring the app closer home. The app is created with the aim of pushing boundaries in music talent discovery and promotion. By digitizing the discovery of talent, the app will help to make music talent contests more accessible, transparent and engaging.
The Swypatune app according to Dr. Peter Atorough (Ceo/Founder Of Swype Global Ltd UK) is a powerful and sophisticated, yet simple-to-use AI-grade application; it is designed to make contest entry easy. Voting in the app will be user-friendly and help build a fan base for the contestants while ensuring fairness and transparency. With two to three annual series, contestants can upload demos from any location unto the Swypatune app and go head to head for votes.
The app is a disruption to predominantly TV-based talent shows as it allows voters to listen to and vote on songs, anywhere, anytime, simply by swiping. Simply put, the app will take talent discovery to a new level by providing a digital, easy and public-inclusive opinion to talent propagation in Nigeria and the rest of Africa.
A press presentation/unveiling will take place on Saturday, 1st June 2019 at 4pm at the brand new Kairos Studios, The Ford Center, Providence Street, Lekki Phase One, Lagos.
The Event Is Strictly By Invitation!!