Nigerian singer Timi Dakolo has been given the shock of his life by an Instagram user – who took to the social networking site to inform the musician about the alleged dirty secrets of his wife, Busola.
Elena Pipper, with the instagram handle, @elenapipper reacted to a post made by the musician, accusing the Commonwealth of Zion Assembly Church (COZA) pastors of sexually assaulting female church members.
According to her, Timi Dakolo's wife, Busola was spending church money in Ilorin and dating Pastors. she goes on to advise him to conduct a DNA test on his children, as they probably may not be his, but those of the Pastors his wife had been sleeping around with.
She writes: "I have read through all your Posts and I can categorically say you are only being Biased.. when Busola YOUR WIFE was spending church money in Ilorin and dating Pastors am not sure you felt this way. Just so you know go and do the DNA of your Children. Clean up your house and stop writing shit you know nothing about. 
While we are at it! Nnena and co busy giving you gists? Has she told you how many times they have caught her sleeping with her fellow church choir members. I suggest you stop being their voice, they aren't naive they are only stupid. She told us she was going to school now saying rubbish all over internet…if it's about Attention I think you are about it the Wrong way. This crusade will End you and I mean every word."
She goes on to recount how the musicians wife was busy sleeping with fellow church choir members, after claiming she was going to school.
Timi Dakolo had come for Pastor Biodun Fatoyinbo of COZA with claims that he sexually abuses ladies in his Church and abroad – in a series of posts.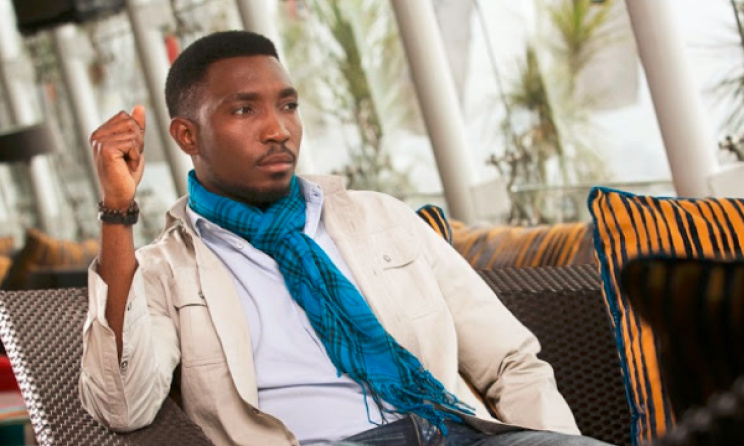 In a post titled, COMMONWEALTH KO ZION NI..CHURCH IS SUPPOSE TO FIX BROKEN PEOPLE AND NOT CRUSH PEOPLE WHO SHOW UP IN CHURCH NEEDING GOD. ; He wrote:
"Your Abuja pastor you people are shouting mentor and praising everywhere should be in jail. The amount of pain and ruins he has left innocent girls in. Forcefully taking away their innocence even in their teenage years. Forever leaving a deep dent in their soul..Man of which God?"
Timi further advised the ladies who have been victims of the pastor's act to know that they are not alone.
"To all the women out there that have been a victim to this issue, you are not alone. Your truth will be heard whether people believe your truth or not."
Source: Instagram/Twitter.
What do you think about this development? drop your comments below.