News reaching us is that the Court of Appeal, Abuja Division, has nullified the emergence of Ned Nwoko as the senator representing Delta North Senatorial District.
The court in a decision on Thursday said the case instituted at the Abuja Division of the Federal High Court which resulted in the recognition of Mr Nwoko as the winner of the election by the Independent National Electoral Commission was wrongly filed.
The appellate court ruled that the matter ought to have been brought at the lower court before the expiration of 14 days from the time of the incidence that birthed the suit.
While all of these have taken place and still making rounds across various platforms, one can only imagine what will be the case of his newly wedded wife, Regina Daniels.
Below are five pointers we're sure to happen to Regina, as it has been the case of most women who married wealthy men.
1. Reduction of wealth flaunting on social media
The last few months has seen actress, Regina Daniels come under attack for buying her mother a house and purchasing two brand new Benz cars, all flaunted on social media.
Many trolled her on Instagram for a long time, they suggested the names she might have gotten the money to purchase the items. But the actress remained completely unfazed by the attacks as she continued to show off her wealth.
According to our sources at the time, wealthy lawyer and politician, Ned Nwoko, was the one who got the actress her second Benz and the financier behind her latest house which she just completed.
With Ned's latest sack and what fans have termed an act of shame, she might have to slow down with her posting. Nigerians with their savagery are sure to invade her comment box with abusive comments.
We're rooting for her though.
2. Less private jet trips for Regina
Since the actress started making buzz on blogs, one thing we've noticed for sure is her consistent use of private jet. Even before her reported marriage to Ned Nwoko, there were rumours that the actress was betrothed to a billionaire politician. We didn't know for sure which of the Delta politicians. But seeing how things might affect the husband, Regina might have to slow down on the trips.
Why?
This is part of cutting cost.
3. Delta State 'first lady' ambition now delayed
For ardent followers of the actress, you will have come across one of her captions where she mentions 'building an empire' for herself. We can say that dream might have to be delayed for for a long time seeing the fact that her husband didn't get the senatorial position he desperately needed. This might just have been Regina's one big shot at becoming Delta State's first lady.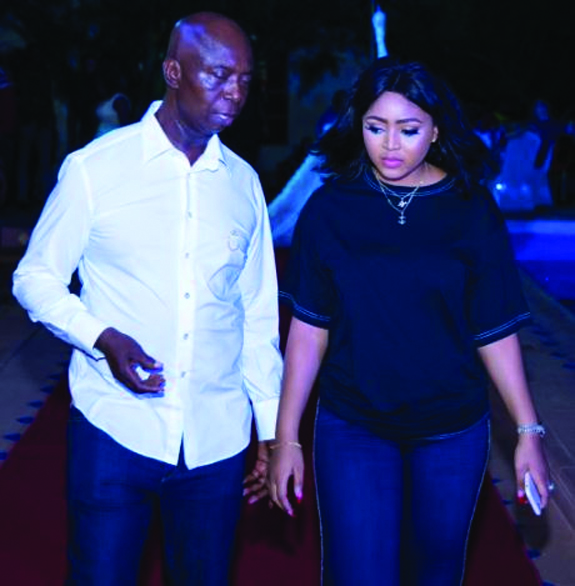 We know this for sure seeing how her fame has robbed off on the politician. The actress has managed to use her brand to bring fame to the low key billionaire politician. We know it's only a matter of time before the senator-elect was going to announce he was gunning for the governorship election in the state.
4. No more new cars every month.
In the space of three months, Regina has received about three-four luxury cars courtesy of her now beloved husband, Ned Nwoko.
Recall about a month ago, the actress showed off a N100 million Mercedes G-Wagon Brabus, she said it was her latest addition to her growing list of acquired automobiles.
At the time we couldn't help but wonder the kind of gift she'd get on her birthday or wedding.
For those on the know, this particular Mercedes Benz SUV goes for about N14M!
With that said, seeing her husband's present predicament al;l over the news, is it safe to assume she'll be getting more whips? Seeing she's the latest/hottest wife at the moment. Guess we'll never know.
5. She's likely to grace more headlines than before and she may hate them
Since she was who brought the fame to her husband, the tone to which bloggers will hammer on is "Regina Daniels' husband Ned Nwoko sacked by court of appeal". Whichever way to choose to write the headline, she'll come first place in the story.
This can either be a good thing for her brand, or It'll be a dent both husband and wife can only struggle to manage.
..
What are your thought?
Kindly share in the comment box below.