Actress Beverly Naya has reacted to  the viral photo of veteran Nollywood actresses of Genevieve Nnaji, Omotola Jalade, Uche Jombo, Stephanie Linus, Rita Dominic and Ini Edo. The photos have been trending on social media as this actresses remind Nollywood lovers of the good old days.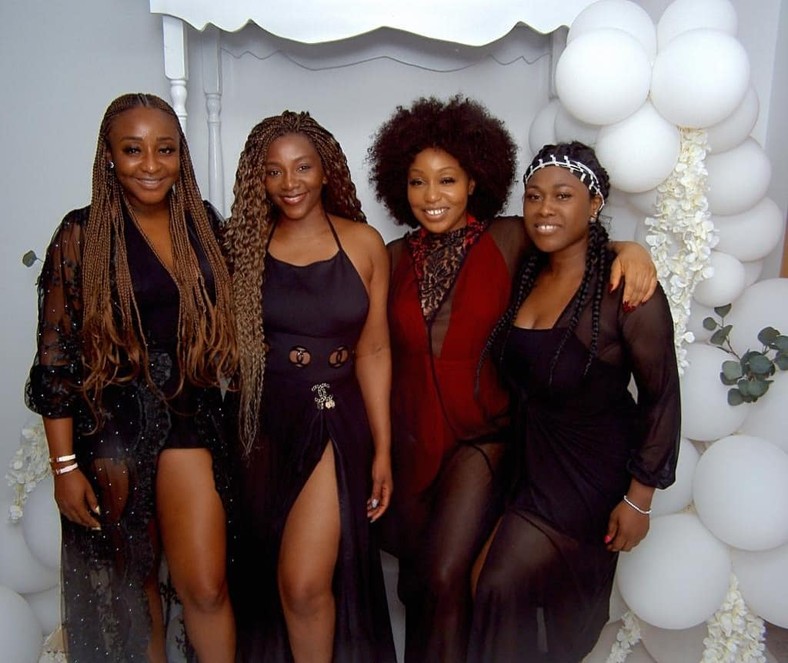 Actress Beverly Naya took to her Instagram page to praise the beautiful ladies of how they brought back pleasant memories.
She wrote: "Wanted to wait for Wednesday but… I love this picture so much, literally stared at it for a good two minutes or so with the biggest smile on my face. When I think of Nollywood, I think of these ladies. When I remember my mum going to the African shop to buy films or asking relatives to 'bring VCDs when they're coming back', it was these actresses (and a few other legends who aren't in this picture) she would specifically ask for. She would say if they're not in the movie then it can't be good".
"And I got used to that, we used to binge watch Nollywood films at home or at family functions and I'd only pay attention to the films that starred at least one of them. We especially looked forward to the love battles/conflict scenes because we knew they were coming, especially if you had Ramsey Nouah, RMD or Pat Attah (to name a few) in the mix".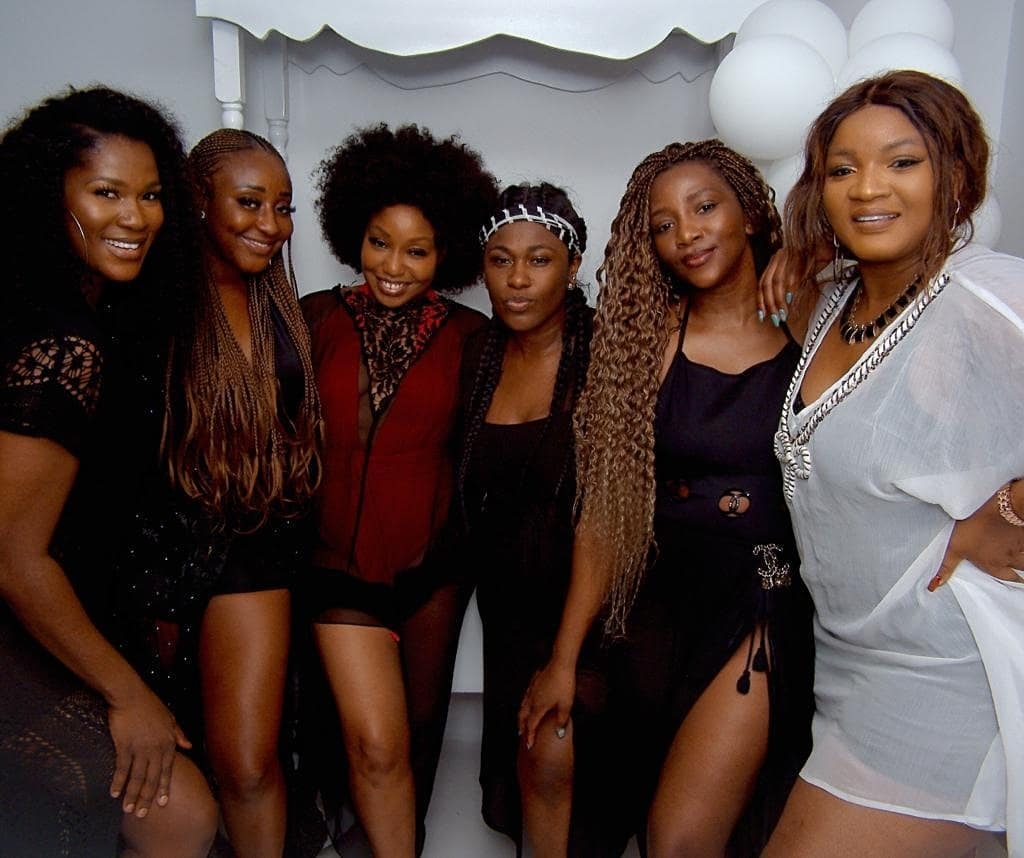 "This picture made me feel a bundle of interesting emotions, especially nostalgia. It's lovely to see all of them in one picture! Long before I ever thought of being a part of the industry, I was just a young girl from London who loved watching Nollywood movies particularly to see these actresses and also to hear my mum and aunties screaming commentary at the tv lol".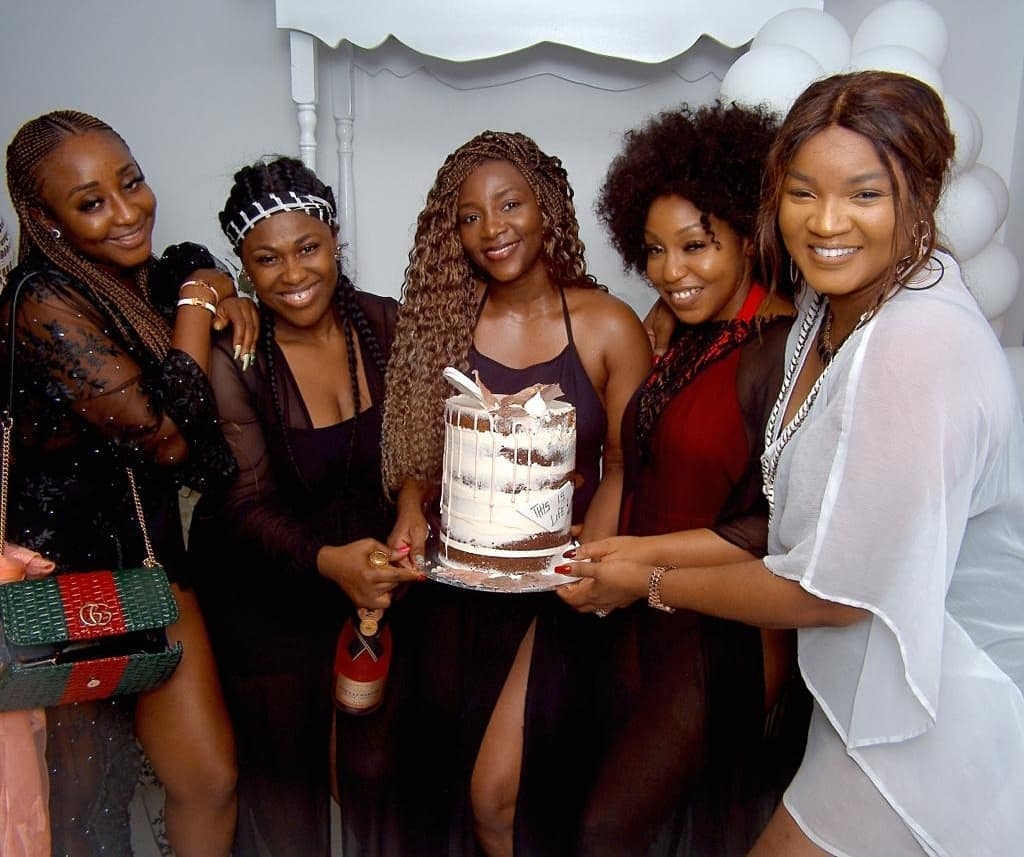 "Thanks for paving the way, you are loved by many! Are you thinking what I'm thinking? We need a #GirlsCot reboot now lol. What's your favourite Nollywood film starring one or more of these legends?".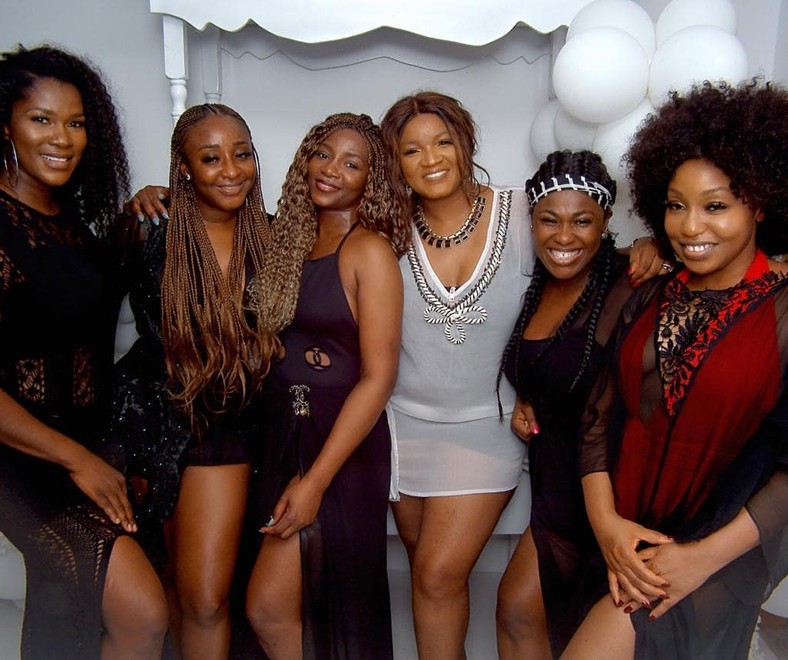 You would come to an agreement when we say the photo of the reunion of the cast of 'GirlsCot' is the photo of the year. For people born between the year 2000 and above then you won't be able to relate to this photo.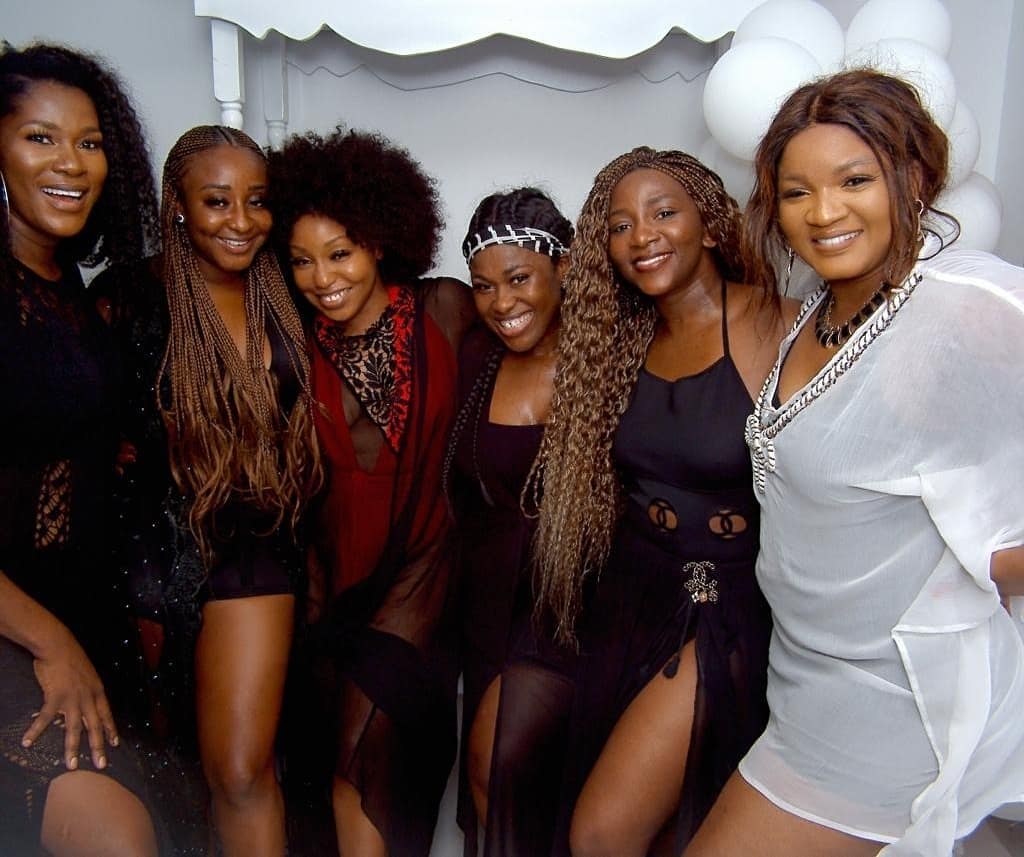 These women are the original six goddesses of the TV screen. When you have Ini Edo, Genevieve Nnaji, Omotola Jalade-Ekeinde, Uche Jombo, Rita Dominic and Stephanie Linus in one photo, then you know its a sign of good luck. Over the weekend, they decided to have a reunion over one of the biggest movies of the 2000s 'GirlsCot' and they all showed up looking gorgeous.
What do you think? Drop your opinion in the comment section, like and also share.