Over the years, plastic surgery among men and women became a trend and has slowly crept into the Nigerian society. As a country highly influenced by Western culture, many Nigerian celebrities have joined the list of celebrities who have gone under the knife to achieve the perfect body. Though many who have been either botched or attained perfection through this procedure still flaunt and enjoy modified bodies, Nollywood actor, Richard Mofe Damijo, thinks otherwise.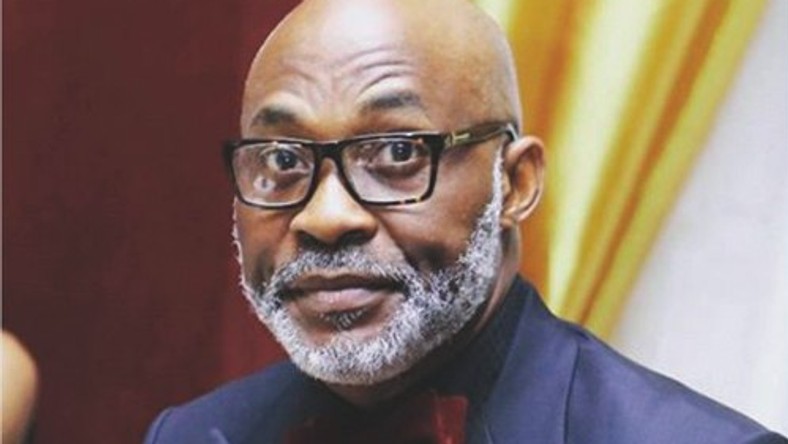 For edification sake, plastic surgery is defined as the process of reconstructing or repairing parts of the body by the transfer of tissue, either in the treatment of injury or for cosmetic reasons. According to research, a higher percentage of women go under the knife than men and for peculiar reasons. If you must know, some of the different types of cosmetic procedures these women go for include; breast augmentation, liposuction, nose reshaping, eyelid surgery, tummy tuck, Botox, microdermabrasion, laser hair removal, facelift, chemical peels, fillers, hip enlargement, waist reduction and lots more.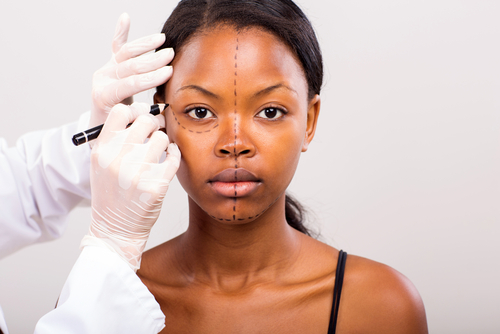 Still on why women feel plastic surgery tends to solve some of their physiological problems, Nollywood actor, Richard Mofe aired his views on the matter. RMD, as he is fondly called, took to his Instagram page to address the matter saying;  "Having been there and done that, I can tell you for free that weight loss, weight gain, b*tt enlargement, b**b lift, marriage, buying/building your own house, having kids, wearing expensive clothes and shoes CANNOT make you truly happy. Mostly, the things we do to show others we are beautiful, made, tough and/or connected are things that magnify our insecurities. A man who is secure in himself has no urge to flaunt wealth. True happiness comes from knowing who you are (self-discovery) and loving yourself…"
The 58-year-old superstar who was a former Commissioner for Culture and Tourism in Delta State gained a lot of attention after putting out such a post and this in a way implies that Nigerian celebrities who are guilty of this trend are really unhappy deep down. Could this be true? Contrary to RMD's claims, some of the benefits of plastic surgery include;
BOOSTING YOUR SELF ESTEEM: According to a 2019 survey by RealSelf/Harris Poll, the top cited motivations among those who've had or are thinking about a cosmetic treatment are "to improve self-esteem/confidence" and "to look as good as I feel." Affirming this point, Dr Alan Matarasso said that plastic surgery goes beyond increasing your self-esteem. Botox, for instance, has been shown to help with conditions such as chronic migraines, excessive sweating, Bell's palsy, and perhaps even major depression. Women who choose a breast reduction often get relief from disc or back problems. And plastic surgery allows people who've gone through weight loss surgery to shed extra skin that can cause severe rashes and infections. "While we may not be curing cancer," Matarasso said, "the impact and psychological benefit [of some cosmetic treatments] can be profound." This goes down to rolling out some of the reasons why women go through plastic surgery.
TO CHANGE THE WAY THEY LOOK: Some women suffer poor body image and "body dysmorphic disorder" which makes them opt for plastic surgery, Though some are unbothered about how they look, others who have been teased, mocked or even bullied about their appearance want some kind of intervention.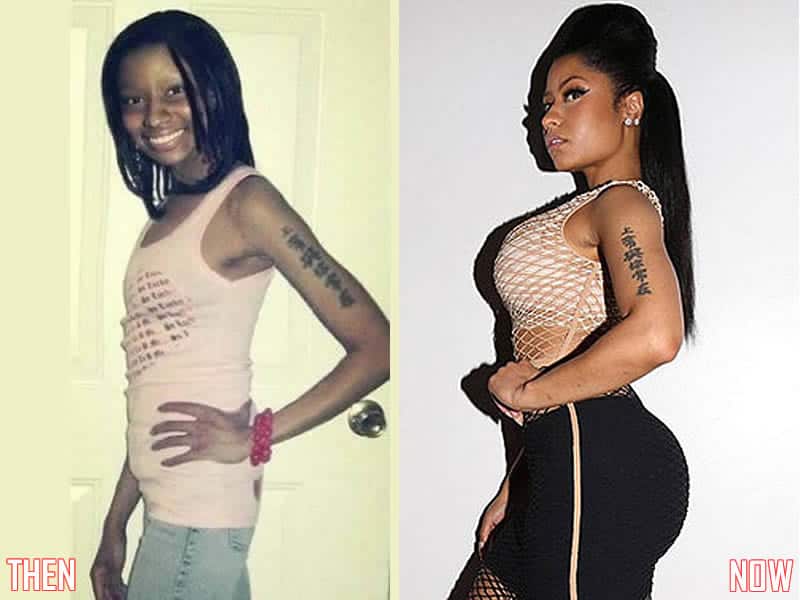 HEALTH CHALLENGES: One popular procedure that seems to solve the problem of obesity or eating disorder is liposuction (Removal of unwanted fat). A bloated tummy or excess fat on certain body parts is never been an attractive feature on anyone and when those who have this problem don't get the perfect body fit in clothes or don't get the necessary approval from strangers, friends and even loved ones, rather than patiently work through a convenient workout plan, they go for a faster process that makes them look and feel comfortable and more attractive to everyone.
PERFECTIONISM: Many young ladies are now preoccupied with their bodies, and often have unrealistic and often unhealthy body ideals. Society today has a strong focus on appearance and perfectionism. Sometimes it can be good to focus on those who always do their best, but perfectionism can go on to become morbid and destructive. Still, with plastic surgery, they can obtain their body goals successfully leaving the patient satisfied and fulfilled.
To further emphasize on why many women embrace plastic surgery, below are some Nigerian female celebrities who have gone under the knife and are not ashamed to tell the world about it.
TONTO DIKEH: Controversial Nollywood actress, Tonto Dikeh is known for her very bold lifestyle and journey through plastic surgery. The actress who once posted a video of herself preparing to go under the knife for the first time to work on her backside and tummy stirred up reactions after revealing to fans that she wanted a new set of artificial b**bs as a birthday gift. So, from all indications, pain or not, plastic surgery makes her happy.
AFROCANDY: Popular US-based Nigerian actress, Afrocandy with the real name, Judith Mazagwu, revealed that she's spent 14 thousand dollars (almost N5m) to keep her body in shape with LIPO 360 and BBL (Brazilian Butt Lift), the combination of which is a popular surgical procedure for individuals who are looking for a more contoured midsection, as well as adding shape and volume to their butts. Not to satisfy anyone but herself, Afrocandy has shown that plastic surgery for her is not a problem and in her reply to a social media troll who attacked her over her choice of lifestyle, the actress said she would still go back for more as long as she keeps getting the desired result she wants.
TOKE MAKINWA: The popular On-air personality went viral after she released pictures of her body after going through a cosmetic procedure. In January 2019, Tike Makinwa further adviced ladies who wanted to consider plastic surgery to go for it without looking back. The Divorcee in one of her vlog episodes said,
" Everyone has self-esteem issues. Everyone has one or two things that they are not proud about. If we are open to the invention of technology, why are we not open to the invention of medical science? If you are someone who wants to get a boob job for yourself, if you want to get any part of your body enhanced, don't let anybody shame you for making those choices. It is the same God that gave the scientist the brain to invent certain things like phones, sim cards, that gave doctors the brain to find new ways to make the body better"
Clearly, these celebrities don't agree with Richard Mofe Damijo's claim on plastic surgery not being capable of bringing happiness to whoever that feels the need to do so. Though many end up botched or addicted to the procedure, there's no way we can ignore the benefits of plastic surgery and frankly if it can solve a problem effectively, it should be adopted on grounds that it is safe and recommended by a qualified and certified plastic surgeon.