Nigeria is an ostentatious society. We love money and wealth and we treat the rich as demi-gods with bags of money in their shrines. Money is the ultimate goal in Nigeria and not happiness or satisfaction. Celebrities are sucked into this poisonous thinking and have to keep up with the Jones' by lying about their material possessions. No Nigerian celebrity wants to look like he or she isn't making money so they lie about their financial status.
More than a few people gasped when they found out that Wizkid rented his mansion in Lekki and didn't buy it. A lot of people thought he bought the house. Really? Do you know how much a mansion in Lekki costs? Why would Wizkid put so much money in one house? People don't ask these questions. As Nigerians we believe that once you have money you must own everything you have. Wrong. I wasn't surprised that Wizkid's Porsche was on lease. The truth of the matter is that celebs abroad who are richer than Wizkid lease cars also. It's the financially smart thing to do but we are Nigerians and we must splurge cash unnecessarily. We must pay for a house or car at once.
The reason why most celebrities lie about their financial status is because of societal pressure. Society demands they appear a certain way and have certain things. If they don't come up with it they are  regarded as poor and unsuccessful. They end up being discarded. Nigerians want to see the good life and the flashing lights. It is as simple as that. Another reason why celebs lie about their finances is because they don't want to be left behind their peers. Today Davido buys a Range Rover, the next guy wants to get one too. The only problem is that he does not have enough cash. What does he do? He borrows from a rich friend or leases one. He then goes to Instagram and other social media platforms and tells fans how he bought the car through his hard work.
 There are many celebrities whose cars that are not theirs and in mansions they did not buy but they pose with them because of societal pressure. They also live fake lives because they want to keep up with appearances. It is a sad situation because people are living above their means just to appear cool and what not. When they are no longer hot, the small money dries up and that's the end of them.
For the past few days, the story of blogger Blessing Okoro, has flooded the Nigerian social media. The founder of break-or-makeup blog, Okoro Blessing Nkiruka took to her instagram page to reveal the house she claimed to have built from scratch up 8 years after her ex-husband threw her out of his house. The relationship expert and blogger, said, that all the stones thrown at her by her ex-husband are what she used to build herself the lovely mansion she now calls home. Blessing shared on social media stating that she is the blessing people often hear about:
"8years ago my ex husband threw me out of his 1 bedroom apartment. 8years later I built myself a 7 bedroom duplex. I picked up all the stones he threw at me to build myself. I became too strong and fortified. I became that broken pieces that because an expert in mending. Yes dreams do come true. My name is Okoro Blessing Nkiruka. 23rd May 1989 I was born. I am 30 years today. I am that blessing you hear about. A child of grace. Happy birthday to me"
Nigerians were wowed and they started giving thanks to God for her supposed growth before a shocking revelation came through.  A friend of the real owner of the house sent a message to Instablog, claiming the house belonged to his friend. When Nigerians did not believe him, he went ahead to release more proof to show real ownership of Blessing Okoro's house. Sharing the videos and photos, he wrote: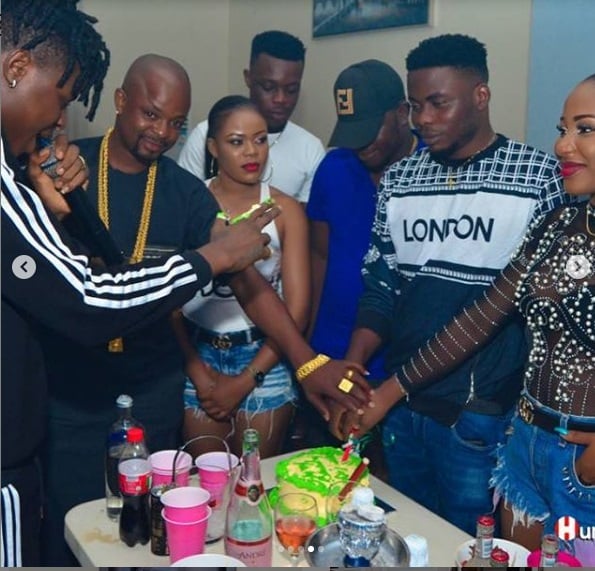 "You all attacking and arguing on the comment section of Instablog9ja, this post is for you all and will be deleting in less than 15 hours from now, here is the China based business man which happens to be is the rightful owner of the house, he is the young man on gold chains, video he made last with the mom and prove of our conversations when he called last night and pictures we took on my birthday last year !! As he said more videos will be coming up from him soon"
As shameful as this is, the drama was still not over! A video surfaced showing how the blogger, Okoro Blessing, was finally arrested by Onye Eze, the billionaire owner of the house she claimed to have built. Check out the video below:
This show of shame has got to come to an end now! Most Nigerian celebrities are known for living fake lives in order to impress their fans who always expect big from them. The entertainment industry is littered with celebrities who live above their means and most times end up in enormous debts in the long run which they often find hard to redeem. These fake-life celebrities do some crazy things to deceive their fans and make them believe things are rosy, meanwhile, behind the scene it is always a different story.
Nigerians have become more inquisitive on the wealthy lifestyle of Nigerian celebrities and the exact way in which they amassed this wealth. These celebrities come out of nowhere and start flaunting crazy account balances, expensive diamond crusted jewelries, wads of thousand of dollar bills on the bed/bag, and of course, a private jet selfie to complement their story of success.
Some of their colleagues have actually come out to rant and call a spade a spade. Check out some of these celebrities  who has spoken up against such lifestyle below:
Tonto Dikeh
Controversial Nollywood actress, Tonto Dikeh took to her Instagram page to reveal the fake lifestyle of specific celebrities on social media. She advised her followers not to dwell on the lives people live on social media because most of them are fake. She said a couple of celebrities even travel abroad just once in a year, yet take enough pictures to continue sharing online all through the year.
She wrote: "Don't be fooled nor be pressured to live on the fast lane.. I know people (MALE AND FEMALE) who travel abroad once a year and take pics to last the gram for a year(Slowly releasing them to make us feel they travel everyday!!"
"I know people(MALE AND FEMALE) who change 4 times on a one time trip on a PJ for pics and post them periodically and we feel they travel every Sec in style.. No pun intended"
"BUT THIS IS TO SAY NEVER WANT ANYONES LIFE,WORK YOUR LIFE AT YOUR PACE… Don't get intimidated by any ones success..for all you know you cld be worth more that the life you envy or wish! LOVE YOU ALL. Good morning folks".
Mike Ezuruonye
Mr Mike Ezuruonye, a Nollywood actor, revealed that social media actually increased the rate of the phony lifestyles among Nigerian youths. He said:
"The advent of the internet and social media has put unnecessary pressures on the youth of this country to live fake lifestyles that should not have been the case. You meet several people who feel they have to make an impression to be accepted by the public."
"On a personal level, I have experienced many fake-life habits where people claim to be something but turned out to the opposite. We are in a system where the social media has made people leading fake lifestyles to become products of both public success and private failure. "Such people only show their successes but not their failures on the social media," he said.
Timaya
The reggae dance hall singer shared his contemplations and message online. As indicated by him, people should strive to earn a living and then stop showing off what they do not have.
He said: "Yo! listen these people it's better you start working very hard and show less on Instagram the better for you a lot of people show off lies on the gram and don't work hard to back it up to or to live that kind of life on Instagram."
"I just look at plenty people and I am talking about my life right now because I'm balanced now I didn't need to show nothing then because I was working hard and I still work hard so you want to just come live on Instagram show off things that are not yours or carry a girl's bag that is not yours, you think that's the life?"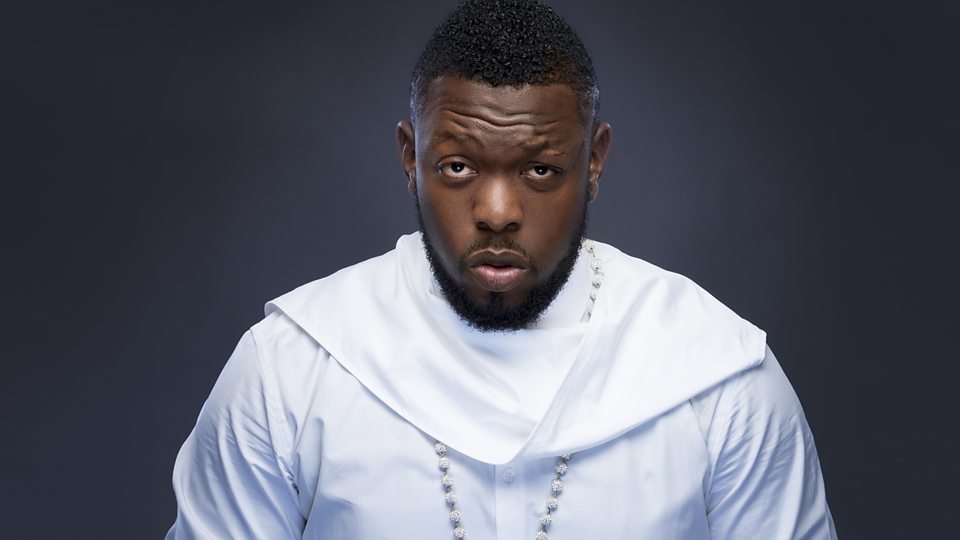 "Nobody cares, you gat to just work hard because financial freedom is the key, nonsense".
Joke Silva
In an exclusive interview, Joke Silva opened up on celebrities' way of life and the reality. According to her, actors have side hustles that fetch them more income other than acting. She went ahead to post a part of that meeting on her Instagram page on Thursday, September 27, 2018. She said:
"Don't be deceived by what goes on on social media. Obviously, there is something else such actors are doing, perhaps other businesses to shore up their income. "
"The reality is that on the earning capacity of an actor in Nigeria, you cannot have that sort of lifestyle in this economy. Yes, part of our industry is to have glamour but also the other part is to have reality," she said.
These celebrities are right! An end has to come to the fake glamorous lifestyles many of these celebrities live. Little wonder when some strange affliction strikes them, they start running from pillar to post in search of funds. Fans who have always looked up to them would obviously not believe them and most of the time, leave these celebrities to their fates. This has to come to an end now, a word is enough for the wise.