Many people are taken by scandalous n%de or semi-n%de pictures of celebrities. Nigerian celebrities, artistes and actors alike, have taken note of this and have decided to exploit this by making it a trend. Gone are the days when scantily clad pictures were considered a forbidden and when it was near impossible to get a naked picture of a Nigerian celebrity. Thanks to social media and the internet, these pictures are not so hard to come by. It is no secret that many of these celebrities resort to this when they are about to release an album or a movie, or when they feel no one is talking about them.
Whether it is a cry for attention or a promotion agenda, scantily clad Nigerian celebrities have taken over the internet and they show no sign of slowing down.
It should be noted that a common factor amongst the celebrities riding on the n%dity train is waning relevance. The lot of them use this trend as a means to become what we have not talked about in so long before they release their movies or albums.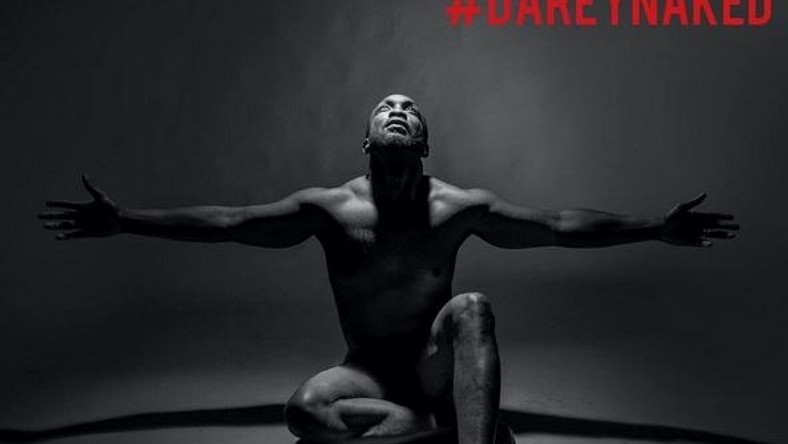 It's quite sad really but if they are going to give the world a free show, why not watch right? Many celebrities now see it as a thing of normality to post the pictures themselves, either way they are part of the n%ked trend.
This trend is also not limited to females as male celebrities have jumped on the nude wagon. Here a few Nigerian celebrities who are more comfortable in their birthday suit.
Iyanya
The Kukere Singer has become synonymous with the face of n%dity on the Nigerian social media scene. The singer has learned he can turn heads not only with his incredible voice but also with his abs and underwear.
The singer is pictured n%de in everything from Instagram posts to raunchy music videos.
Maheeda
Former Gospel Singer turned Instagram sensation is the queen supreme of n%de pictures. She has even had her Instagram account deleted on several occasions for violating the company's n%dity policy.
Maheeda admits that she is a s%x addict and has no problem sharing her body with her adoring fans and critics alike.
Flavour
Nigerian singer songwriter, Flavour, is yet another celebrity who uses social media to share his body with his dear fans.
He leaves nothing to the imagination in his pictures and music videos, giving female celebrities a run for their money.
Afro Candy
Nigeria's favourite big girl, AfroCandy, is proof that size does not stop se%yness. The thick Nigerian celebrity is always blessing her fans with n%de or semi n%de pictures of herself.
She is proud of her body and she wants everyone to know it.
Skuki
Member of Afro pop duo, Skuki Vavavoom is just one of those who put their egg plant on display. The singer posted two pictures of himself in nothing but a towel, bringing attention to his bulge. It seems as though Skuki had a change of heart about joining the nude train because he later took down the pictures, not before fans had screenshotted the images of course.
Ini Edo
Nollywood star, Ini Edo, has been teasing us with her body years ago in her movies. In one of her images online, the actress gladly takes off everything for photo shoots to her own social media uploads.
Morachi
Nigerian crooner, Morachi, didn't want to be left out of the fun so he took to Instagram to share to join the celebrity trend. The singer shared a racy picture of himself on Instagram and the picture immediately went viral.
Beverly Osu
The Big Brother alum who represented Nigeria has so many n%de pictures flying online we can't even put them up here. Beverly is another celebrity who has made a name for herself without her clothes and she seems to be content with it.
Damilola Adegbite
The ex-Tinsel star sees her body as figure of inspiration, so she's compelled to share with the common folk. On her birthday, May 19, 2016, she took to Instagram and uploaded a scantily clad picture of herself captioning it, "Everything a woman should be and more. Happy Birthday to me."
Cossy Orijakor
Nigerian bad girl, Cossy Orijakjor, is yet another Nigerian star who has become synonymous with her birthday suit. She doesn't pay attention to her critics and has been found semi n%ked or naked on her social media accounts and sometimes unintentionally.
Uche Ogbodo
This actress isn't scare of being in the news for any wrong reason. For her May 19 birthday, she released some set of unclad photos which had fans whining of her confidence and the message she was trying to pass.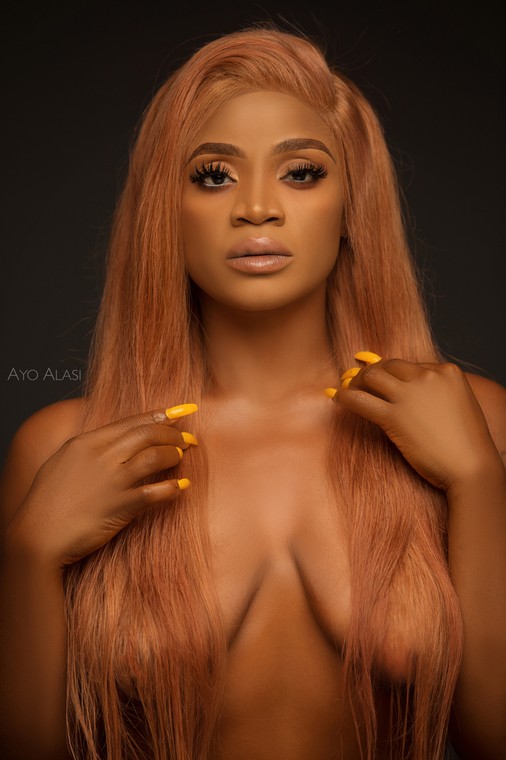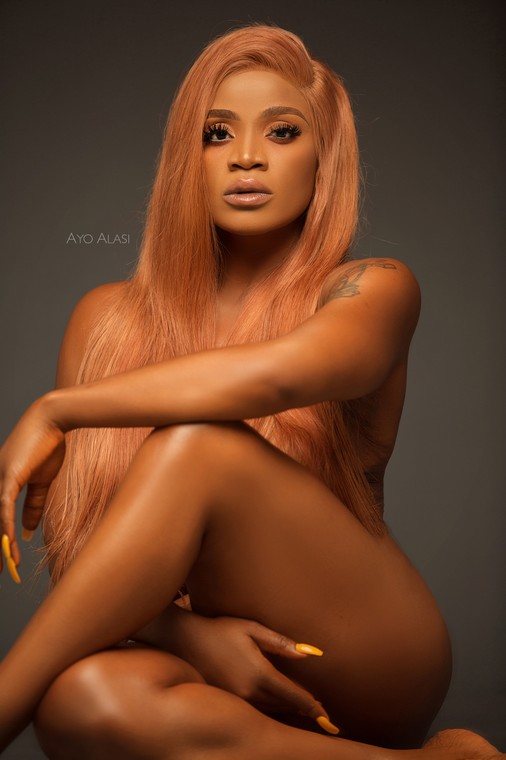 Kaffy
She broke the internet when she shared a shot of herself with only her panties on.
Kaffy put her athletic body on display on Instagram.
Cynthia Morgan
Madrina herself, Cynthia Morgan also posed n%de a while back.
Although fans can't recall, the 'German Juice' crooner stripped for the camera.
Genevieve Nnaji
She might be everyone's favourite,  but Nollywood actress Genevieve Nnaji also almost shut down the internet when she released a semi-n%de photo of herself.
Selebobo
Another heart slayer. Constantly dropping semi-n%de photos of himself.
Toyin Lawani
Overtime we've become so used to whatever Toyin decides to serve us. She's one famous figure who uses her banging body to sell her products.
For one of her birthday's, the fashion entrepreneur took to her Instagram to post multiple pictures of herself celebrating her body and flawless skin, tagging them 'Birthday Suit'.
Not like we're complaining….
..
What are your thoughts on this?
Kindly share in the comment box below.