Nigerian singer Harrysong has allegedly found himself in the hospital after ingesting poisoned food in Ghana.
According to reports, Harrysong, suffered a body breakdown after eating food in Ghana and was rushed to the hospital. The singer has however assured his fans that all is well and he is getting better.
He shared a post on Instagram of himself on the hospital bed where he was admitted and administered drip to recover. The artiste has missed majority of his scheduled appointments but announced that he will be well enough to show up for an album listening party.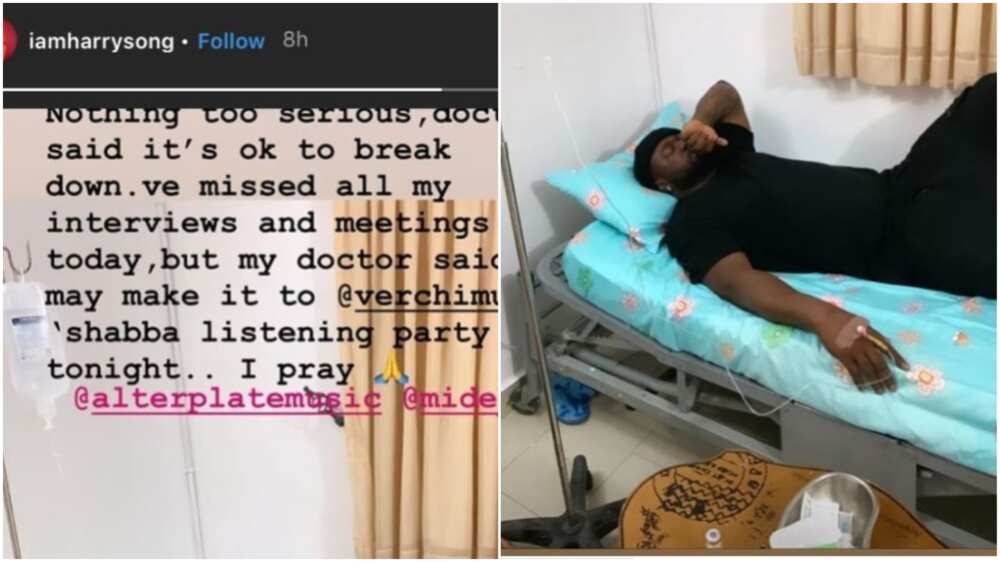 In a new turn of events, the singer is showing appreciation to fans and friends who reach out to ask of his well being.
"First of all I wanna thank ya'll for the love and concern about my health yesterday, I appreciate you ?.. and am sorry I couldn't make it to Verchi's event yesterday ,because I got discharged by 11:30pm yesterday and needed a little rest,,but I'll make it up, I promise ? || fans in port harcourt need no worries , Touched Down PH first flight this morning for my broda Oritsefemi's concert already. Might not be able to do all the jumping on stage tonight tho,but,,all my life,,it's only been one way,one choice, keep moving, keep working,stay wining ? SEE YA'LL ON STAGE TONIGHT CHA CHA ?"

View this post on Instagram
Speaking of the singers health, few months ago the singer took to social media to thank God for his life. He narrated how he fell ill and recovered.
In an Instagram post, Harrysong revealed that he had fallen ill as soon as he arrived in Uganda for a video shoot. He explained that he and his team had thought his weakness was caused by a boil.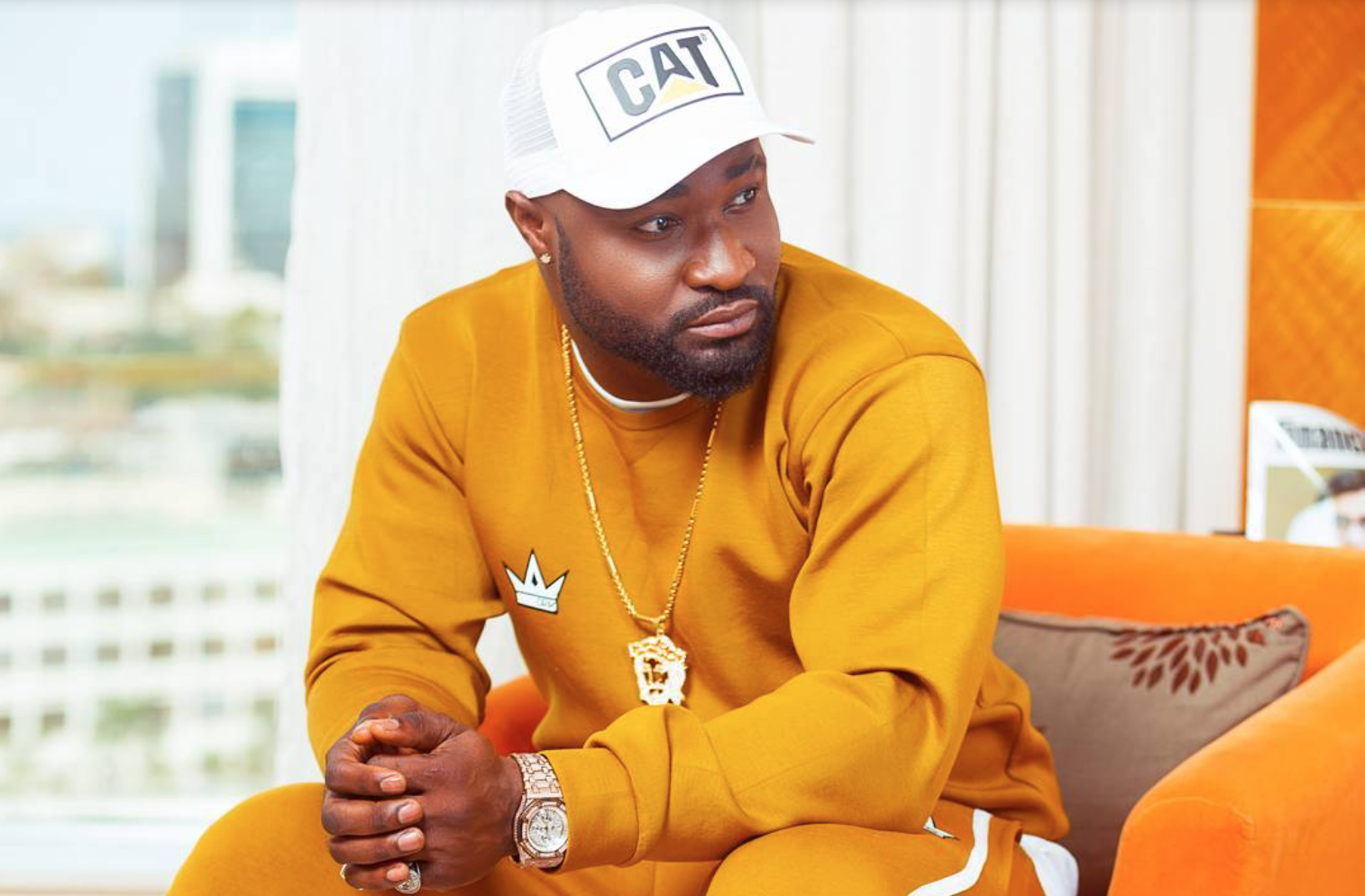 However, he noted that after getting the right treatment for boil he did not get better. He expressed that they decided to call a doctor who performed a minor surgery on his back where he thought he had a boil.
According to the singer, a maggot that was still alive was removed from his body. He noted that the maggot had been causing the pain he felt on his back.
The singer who thanked God for his life and victory, stated that he would be winning and no hater can stop him.
According to him;
"This year my team & I are winning it all & no hater can stop us.
I fell ill as soon as I arrived Uganda to shoot #JourneyVideo, we thought it was a boil on my back & I was given antibiotics but it didn't get better.
On the morning of my video shoot the pain became unbearable & the hotel had to call in a doctor while my manager @afriquechique started praying.
They performed a minor surgery on me that morning & they brought out a living maggot which had created a hole deep in my back. How did it get there??? Scroll to see full video 
THANK GOD FOR VICTORY"
..
Kindly share your thought in the comment box below.