Coming from a wealthy background, the good life has never been a stranger to Davido, the singer has a way of winning fans over with his extravagant lifestyle.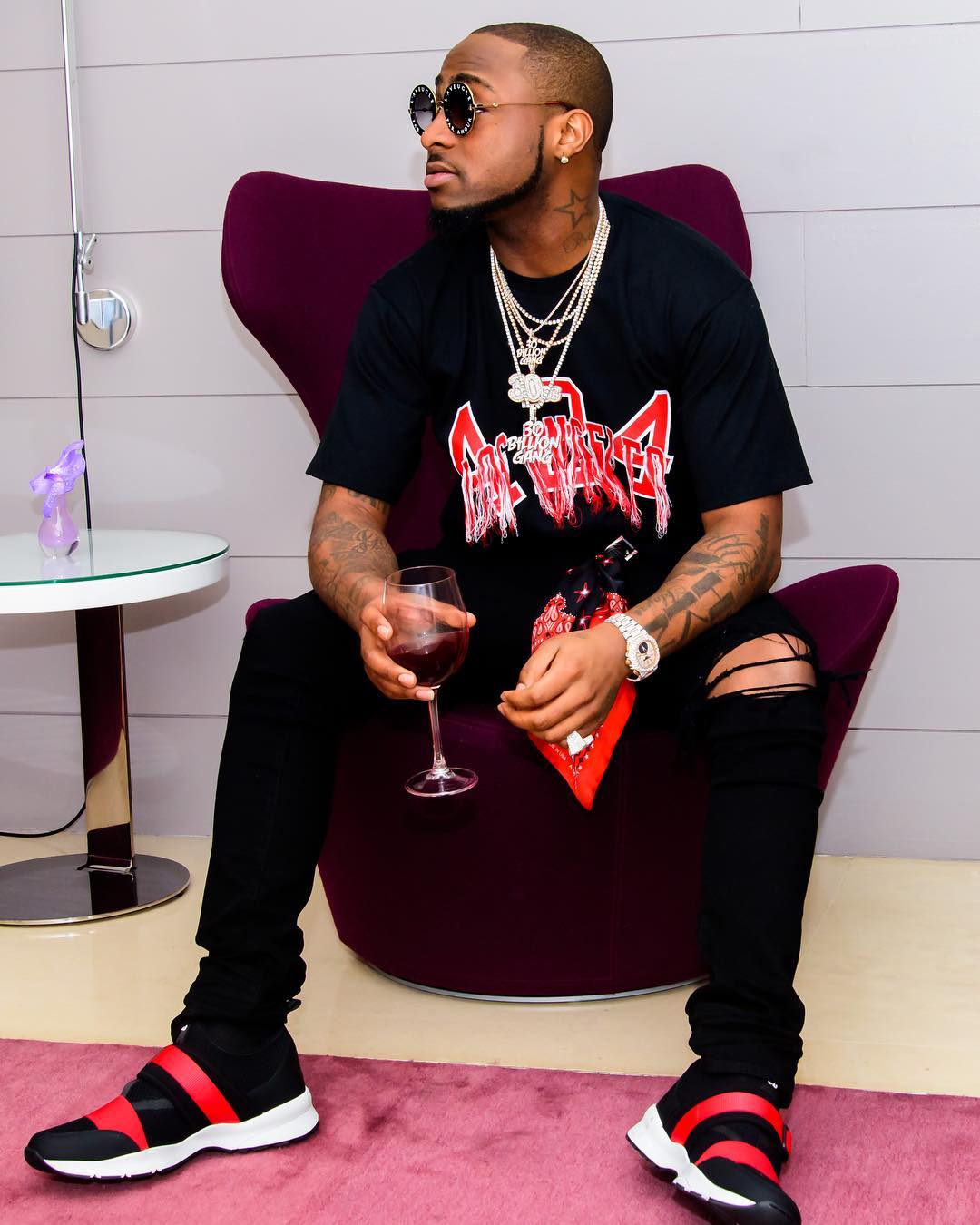 Just recently he spent over N80 million on some new set of jewelries. The singer got his diamond crusted 30BG Ring worth $110,000 (N39million), then he dropped another $150,000 (N54million) to the jeweler as part payment for Chioma, Banko, Ecool, Special's 30BG Ring.
As if that is not enough, the singer recently showed off his latest escapade as he dined fancily in Miami, USA. In a post shared on Instagram, he showed off the expensive meal of gold-plated meat which cost a whooping N360,000.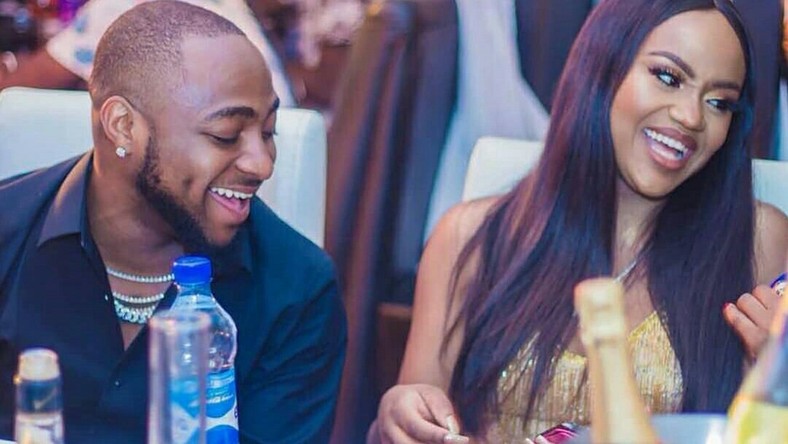 Davido also showed off the total bill which was over N900,000. Many will argue that such amount is what some people make annually and OBO is out there spending it on just lunch.
To such people, it might be somewhat comforting to know that such luxuries comes with the terrain of being a well-paid 'global' musician. In which case, a career switch might end their worries.
See the image below…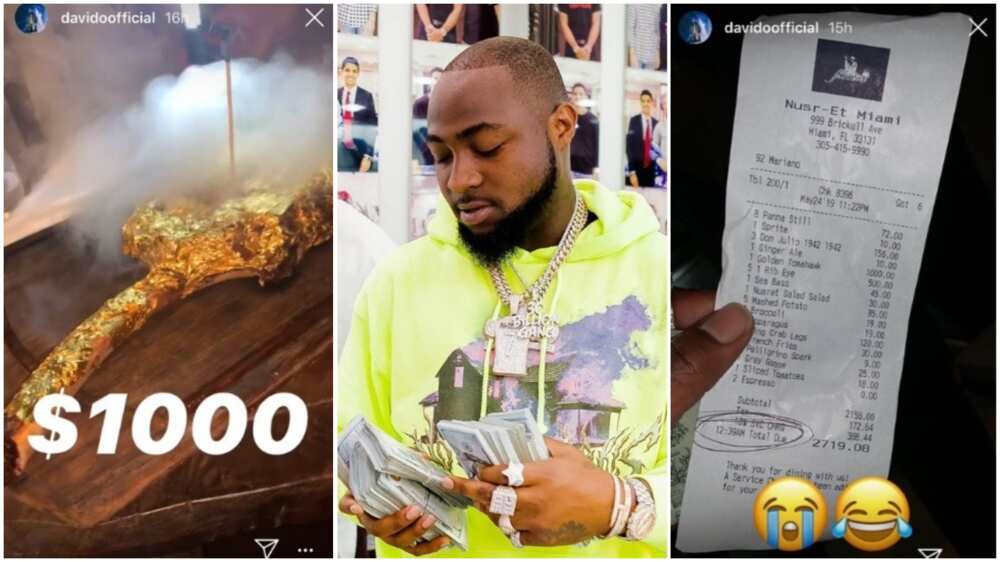 In other related gist, Don Jazzy has revealed that Davido and Wizkid are both richer than he is.
On his Instagram page, Don Jazzy gave an opportunity to his fans to ask him questions. Most of them cashed in on the chance. One of them applauded the producer for being very humble, while another questioned him about how he has managed to remain kind in spite of his fame.
A fan asked him if he thought an entertainer's marriage could affect his or her career. In response to this, Don Jazzy said that the entertainment industry is a selfish and jealous one, so a married entertainer would have to strive hard to joggle between both.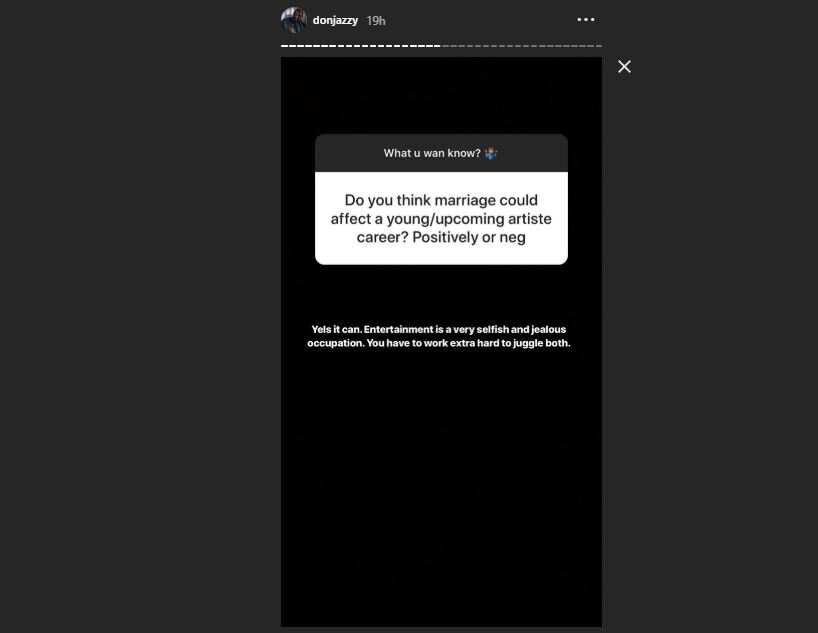 Another question asked was whether Don Jazzy was richer than Wizkid. The music producer said he was in no way wealthier than the musician.
He simply replied 'Nope' to the question.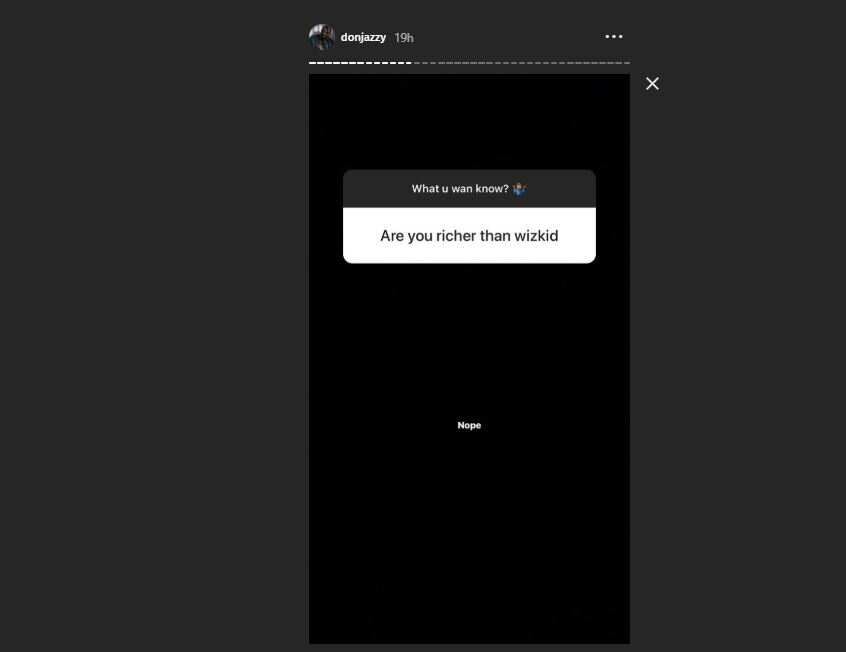 He also admitted that DMW Boss, David Adeleke aka Davido was richer than him.
..