Owerri Millonaire and ex-husband of Nollywood actress, Uche Elendu seems to have finally recovered from the severe heartbreak his ex-wife caused him and is ready to move on. Prince Walter Ogochukwu Igweanyiba, popularly known as Prince Nku, is set to marry for the 3rd time.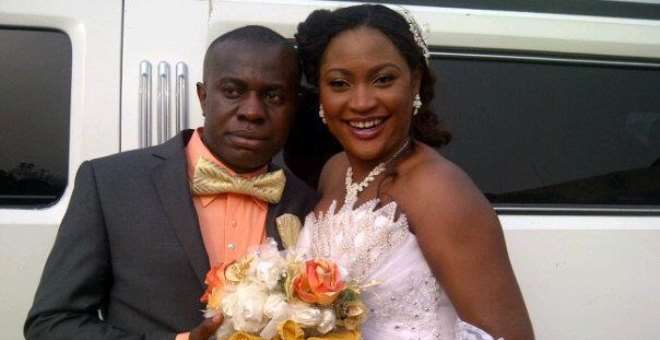 Uche Elendu betrayed the trust of her ex- husband, Prince Nku,when she cheated on him during  their 3 year marriage. Before he met Uche, he was engaged to  ex-beauty queen, Sandra Chichi Ekwosiobi, after he sent Uche out of his house for alleged adultery, has found a virtuous woman to marry, according to him. Gushing over his knew woman, he says she can give her something that apparently Uche could not – Virtue
See his post below…
It would be recalled that Prince Nku and Uche Elendu had an elaborate wedding in 2012 which had political heavy weights in Imo state in attendance. Uche even has two kids with Prince Nku.
The thespian was wedded to Mr. Igweanyinba in 2012. An insider exposed the dirty secrets that crashed Uche Elendu's 3 year old marriage. According to the source, Uche Elendu was asked to pack out of her matrimonial home after her husband caught her red handed committing adultery with a friend, Iyke Kalu aka Etekene.
The act which is an abomination and an unpardonable act in the Igbo culture reportedly forced the actress to relocate to Lagos state from Owerri and also had her stop wearing her wedding rings. Uche Elendu relocated to US shortly before having her daughters. According to the source, her 2nd daughter actually belongs to Iyke Kalu and not her ex- husband. What a scandal!
Another source also exposed Uche Elendu's alleged horrible lifestyle. See her post below…
However, the actress speaking about her marriage chose to look at it from the positive angle, probably because she was the one who committed the crime, she disclosed her readiness to give the oldest institution another shot.
"I am definitely willing to give marriage another shot. From my first marriage, I learnt not to be in a hurry to do anything. Don't be in a haste to jump into marriage; you should really take your time to make sure that you're with the right person and you're both compatible. I got married to a very wonderful man but I guess we were not compatible.
"Don't just get married because everybody else is doing that, or based on a person's good looks and money. Marriage is not friendship or courtship; it is a serious business," she told Punchng.com.
What do you think, let us know in the comment section below