Tonto Dikeh is back at it again with a fresh dose of controversy, she never gets tired. As is common with all her controversial attempts, she started this one too. She and IK Ogbonna are known to be on terrible terms. During her ex-husband, Olakunle Churchill's saga, she came after everyone who cared to share their opinion about what she was doing. One of those people was IK Ogbonna.
She exposed him for being gay, saying she will drag him out to the very last and even ask for X-rays of his butt! IK is that so? Is it that deep?
Anyway another saga started with IK Ogbonna when she posted on her social media page that she has completely gotten over Churchill and now has a new man.
Yes! Tonto Dikeh has a new man and is begging, no pleading with her fellow celebrities in the Nollywood and music industry to desist from asking her new man for money. One of the celebrities she called out was the actor, IK Ogbonna.
The alleged gay actor and now alleged beggar, responded to Tonto Dikeh's rants and called her a dog, who needs to be thrown a bone. He was supposedly trying to say that she's looking for attention and saying anything she can to get it. Do you agree or are you eager to meet Tonto's new man?
Given the fact that Tonto is female, IK indirectly calls the mother of one a 'bit*ch' who needs a bone after her threat of beating him and other colleagues up if they beg her new man for money.
His post below,
The actress, upon seeing his post then fired back, as she stated that IK Ogbonna's ass in leaking – in reference to him being gay – and she is patiently waiting for the bone he's going to throw in, as she is not going to stop barking anytime soon.
Her post below,
IK doesn't seem to give up as he just shared this moments ago,
Tonto, accustomed to having the last word also responded. She advised the actor not to be available because he would not be able to end it.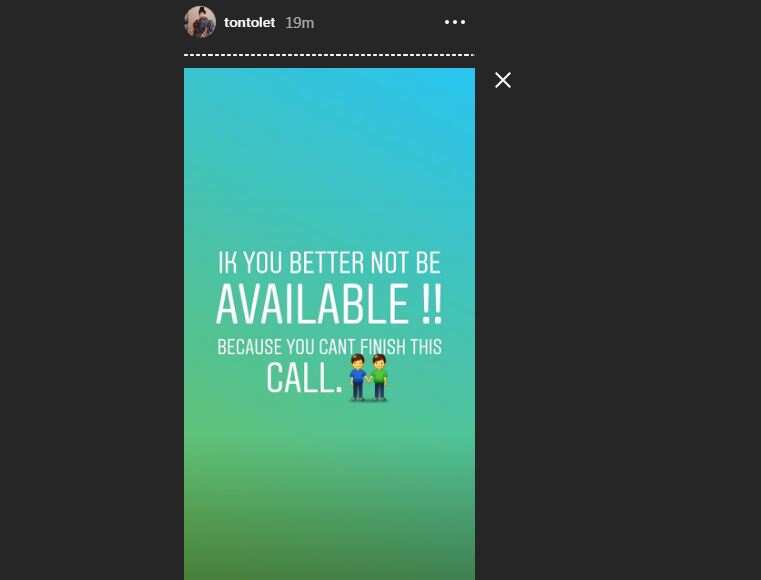 In case you missed the hot gist, the public beef between the two Nollywood stars Tonto Dike and Ik Ogbonna started when the father of one, called out Tonto Dikeh for exposing Olakunle Churchill, her ex-husband in the way that she did.
However, it became a pot calling kettle black situation as the actor has not sorted out the rumours concerning his own marriage. Tonto Dikeh came at him with full force and threatened to expose him for being gay!
@ikogbonna Think about your son and how this fallout will affect him!! Cause i am a no hold back kinda sis my brother!! #E go bad #cause i don wan talk since you sue that girl but i just calm #Myown is i will sue you back and demand for your butt x-ray #Dont play with me ik, And IK don't EVER mention my son again.
#POST AND DELETE IN 1HOUR
Ik Ogbonna has refused to confirm any of the rumours surrounding the gay allegations. He just releases threats, all of which have proven to be empty so far. The last person he threatened was Bold Pink.
The instagram socialite took to her Instagram page on a random day, unprovoked and spilled the beans on Ik Ogbonna's personal life. She accussed him of being gay and even philandering with upcoming  actors in the industry, even though he is married to a very endowed woman, with whom he also has an adorable son.
Bold  Pink advised him to embrace his true self and learn from popular crossdresser, Bobrisky who  is living his life to the fullest and doesn't care for the opinions of others.
Watch Bold Pink's  revelation below
After her bold, outburst,the actor responded saying  "the lady's action is just a ploy to get cheap publicity and he won't be entertaining such".  Ogbonna, through his lawyers, wrote to her asking her to retract and tender an unqualified apology to him in 7 days.
However, the 7 day ultimatum passed, the post wasn't taken down and Bold Pink came out again to mock IK Ogbonna for doing nothing and making empty threats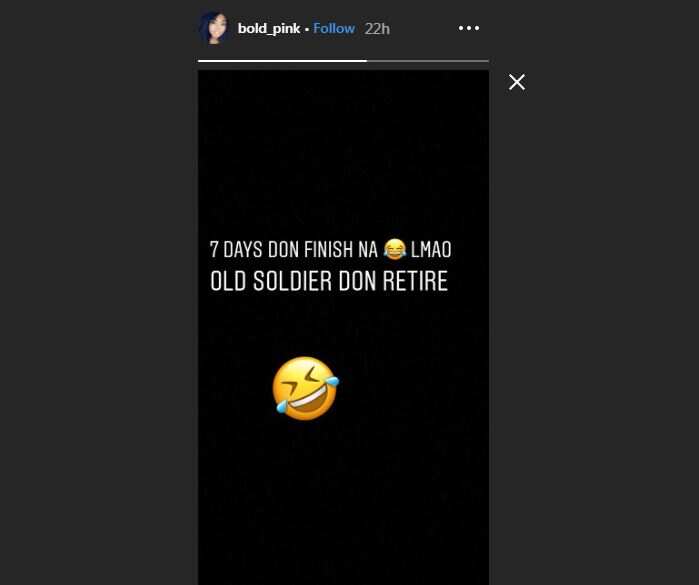 We're still waiting for him to address the matter completely, or is Ik Ogbonna afraid of the penalties for coming out, if the rumours are indeed true. Share your thoughts in the comment section below
Source: Yabaleftonline.com