Juliet Ibrahim has a sort of response for Tonto Dikeh, who had a lot to tell her colleagues on her Instagram yesterday.
Drama started after Dikeh shared a new post in which she announced her new relationship with a supposed rich folk, adding that she will expose any of her colleagues in the movie industry who dares to approach this said rich person for financial help.
She made this known via her Instagram page on Wednesday, May 22, 2019. Tonto didn't even go subliminal as she mentioned the names of the celebrities who keep begging her new lover for financial assistance.
Her Insta-story read;
"Dear Nollywood and music industry, I am in a new relationship now and, to God, if I see anyone of you begging him money, begging him to sponsor your shows or movies… I will mess you up and your whole life!! Id#ots. Na if I find una beg abi. I will expose all your gay azzes and the females to go!!" she wrote.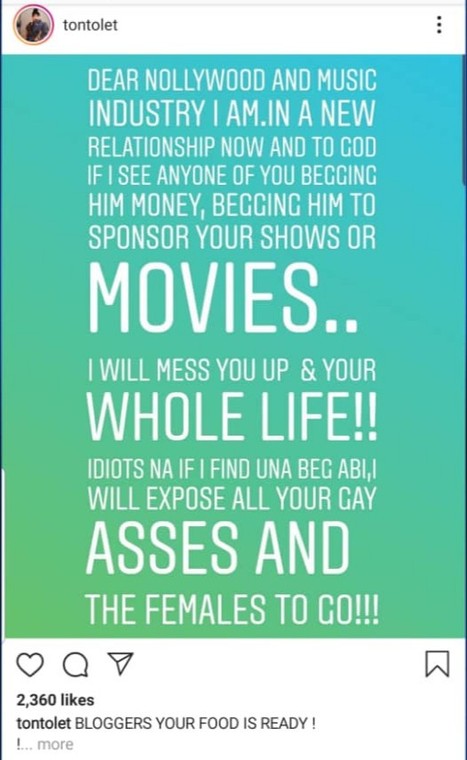 "I WILL DISGRACE YOUR FUTURE!" said Dikeh, who then went on to name names ion the caption. "Ik igbonna, Annie, 2face, eniola, praise, juju, TOYIN and co be warned I truly dont want problem!! But I will beat you up,if you can beat me get ready!!"
Well, Juliet Ibrahim got wind of the post, and shared a photo with the caption.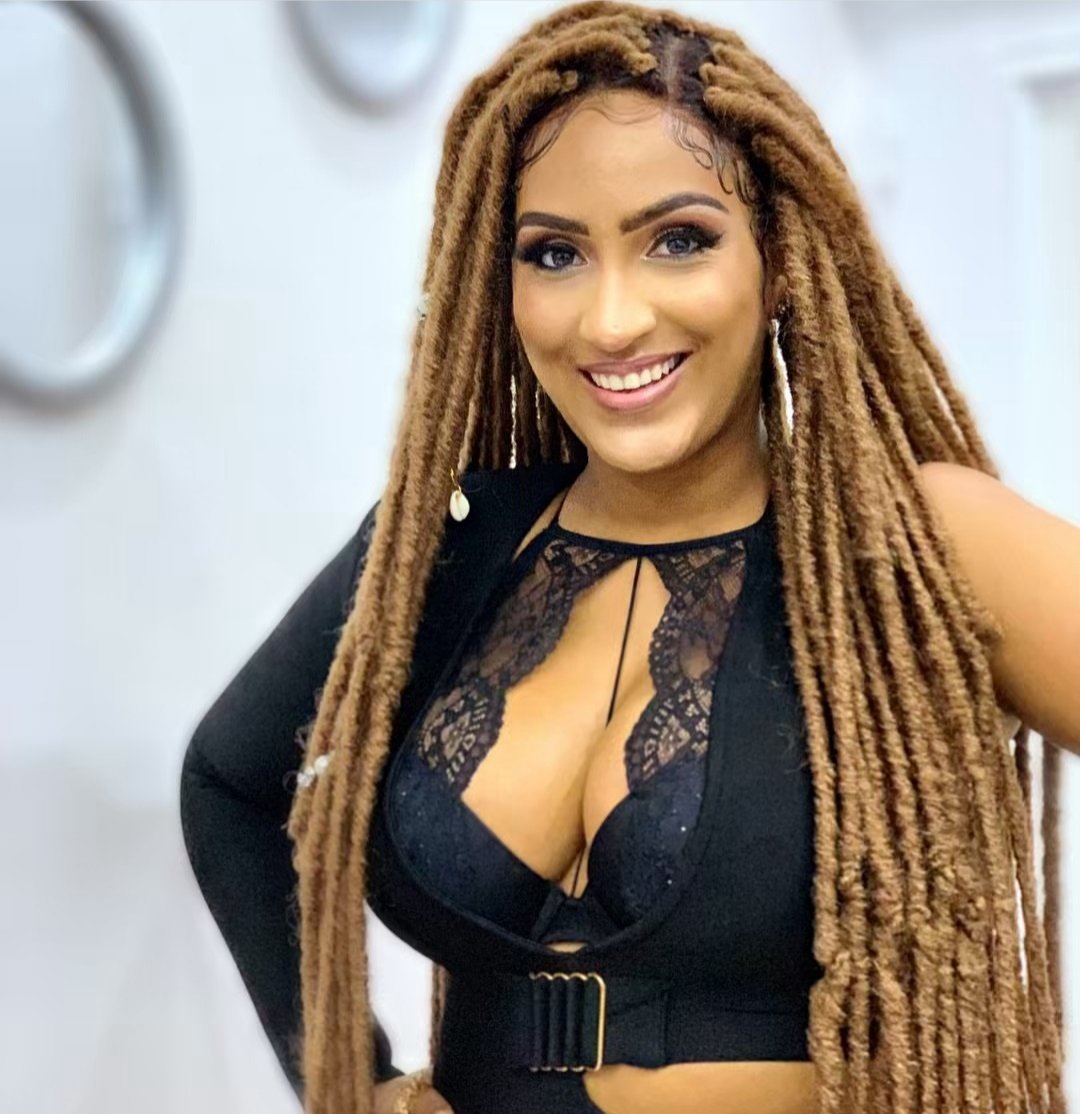 "They need to speak about me to get attention because if they spoke about themselves, no one would care," she wrote.
See her post below:
Meanwhile, it looks like the beef between Tonto Dikeh and IK Ogbonna might be heading for the worse as she has dragged him again on Instagram.
The actress took to her Instagram page on Thursday, May 23, 2019, where she shared a post on her Instagram stories. Trust us guys when we say Tonto Dikeh took no prisoners as she made some comments about IK Ogbonna which will leave a lot of people talking.
"IK has your azz stopped licking??? Waiting for the bone your gonna throw! Patiently cause this dog wldnt stop barking anytime soon," she wrote.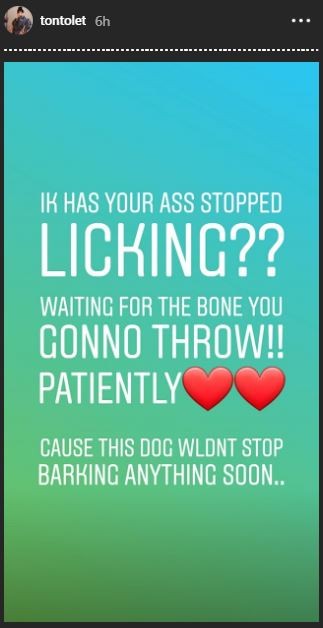 This is not the first time Tonto Dikeh has threatened to drag IK Ogbonna on social media. The actress had formerly warned the actor and model to back off her business.
Tonto called out Ogbonna via her Instagram page on Thursday, May 2, 2019, while reacting to comments credited to IK Ogbonna. IK Ogbonna had taken to his Instagram stories to share a post where he talked about the consequences that will face someone's son after trying to get cheap publicity on social media.
"While breaking the Internet think of you pikin," he said. "To whom it main concern," he concluded. Trust Tonto Dikeh as she went on to warn the actor to stay away from her personal life because he wouldn't want her to dig deep into his own affairs.
"@ikogbonna Think about your son and how this fallout will affect him!! Cause I am a no hold back kinda sis my brother!! #E go bad #cause I don wan talk since you sue that girl but I just calm #My own is I will sue you back and demand for your but# x-ray #Dont play with me IK. And IK don't EVER mention my son again. #POST AND DELETE IN 1HOUR," she wrote.
We guess it's drag season for Tonto Dikeh.
What are your thoughts on the whole drama?
Kindly share in the comment box below.