Beautifully endowed  Ghanaian actress, Juliet Ibrahim who's making waves in the Nigerian social circle has taken time out to fire back at Tonto Dikeh after her disrespectful post on the morning of 23rd May, 2019. Tonto Dikeh is known for being contoversial and calling out celebrities at random, and now Juliet Ibrahim has been included in her scandal.
Earlier on, Tonto Dikeh announced that she now had a new man, moving on from churchill into a new relationship should be a good thing right? However it seems she tainted this alleged 'good news'  by calling out her fellow celebrities and warning them not to ask her new man for money, or else they will face severe disgrace.
She threatned to expose their dirty secrets if they dared to ask this mystery man for any form of sponsorship. She called out Juliet Ibrahim, IK Ogbonna, 2face Idibia, Annie Idibia, Eniola Badmus, Praise, Toyin Abraham and other unnamed entertainers.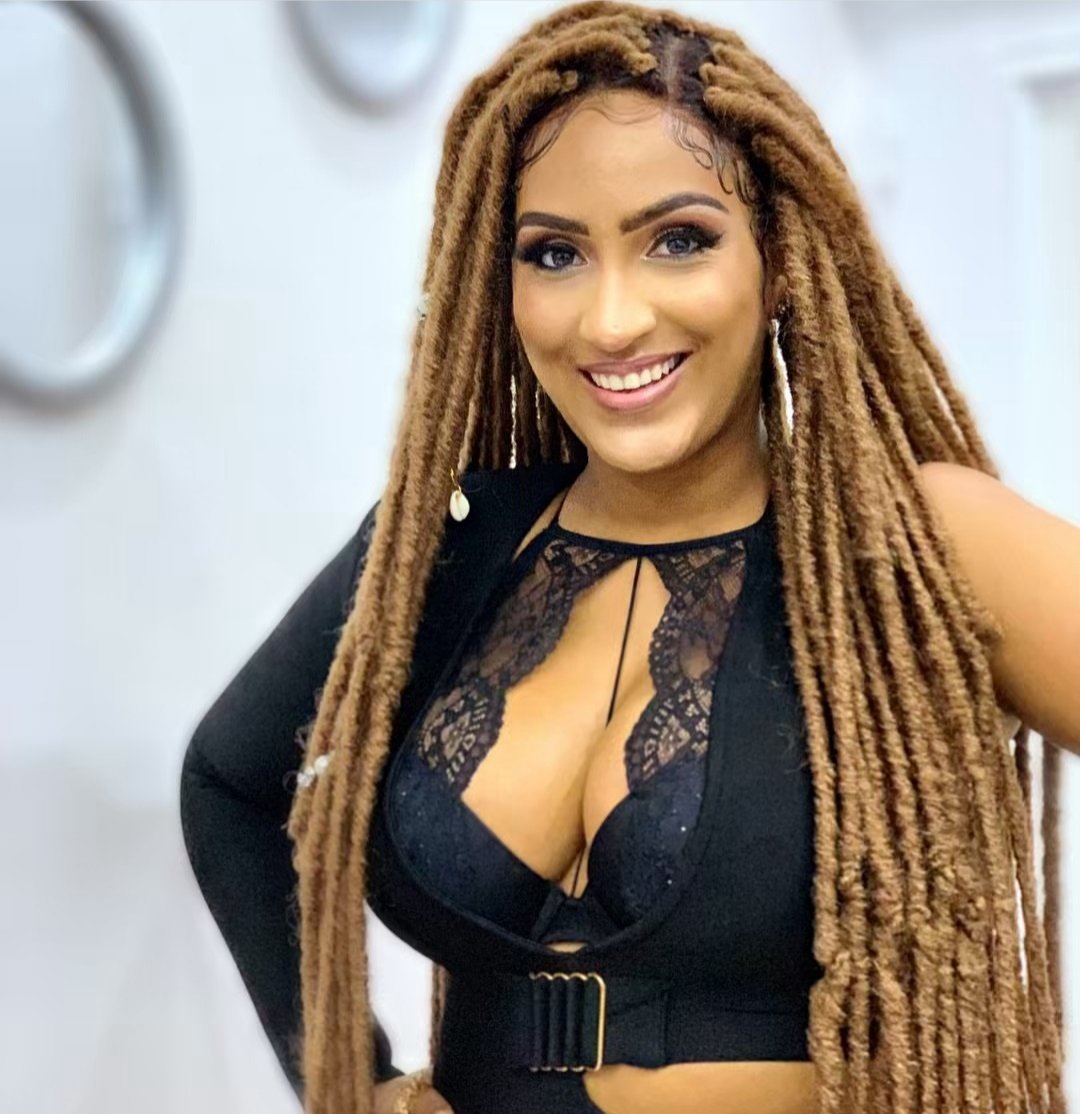 Replying Tonto, Juliet Ibrahim wrote publicly, 'They need to speak about me to get attention because if they spoke about themselves, no one would care'.
See her post below:
So far, only Juliet Ibrahim and IK Ogbonna have responded to Tonto Dikeh's insult. In Tonto's post, she wrote: "Dear Nollywood and music industry, I am in a new relationship now and, to God, if I see anyone of you begging him money, begging him to sponsor your shows or movies… I will mess you up and your whole life!!
She added: "Idiots. Na if I find una beg abi. I will expose all your gay asses and the females to go!!"
"I WILL DISGRACE YOUR FUTURE! Ik igbonna, Annie, 2face, eniola, praise, juju, TOYIN and co be warned I truly dont want problem!! But I will beat you up,if you can beat me get ready!!"