Throughout the world celebrities are role models to many people. Being a role model doesn't mean looking like a model — and these actresses, singers, and comedians know it. They're working to break down our norms of how women should look, with honest talk about being healthy, finding true happiness, and the mind-boggling amount of work (and makeup artists, and personal trainers, and Photoshop) that goes into creating their own version of female beauty. Knowingly or unknowingly, Nigerian female celebrities are providing poor role models for children. The purpose of this article is to discuss celebrity role models and their influence positively or negatively on children.
Every day in the modern world we as a society are exposed to the media, which tells us that celebrities can be viewed as good or bad role models. There are many celebrities that can do good things for the world and model behavior that is honorable; through this we as a society can mirror that behavior in our everyday lives. Recently though, there have been numerous photos and videos of Nigerian female celebrities glorifying body exposure on social media. Social media is a curse and it's also a blessing. Inasmuch as it has boosted political consciousness among citizens, created publicity about businesses, created jobs, encouraged networking among professionals, promoted friendly interactions in a cheap way; its the home of obscenities particularly transactional lovemaking and nudity. It's the forest when married men with fat pockets hunt for 'bushmeat'. People look up to celebrities as role models, the youth especially. The youth believes that if they imitate these cynosures they will become affluent and legendary.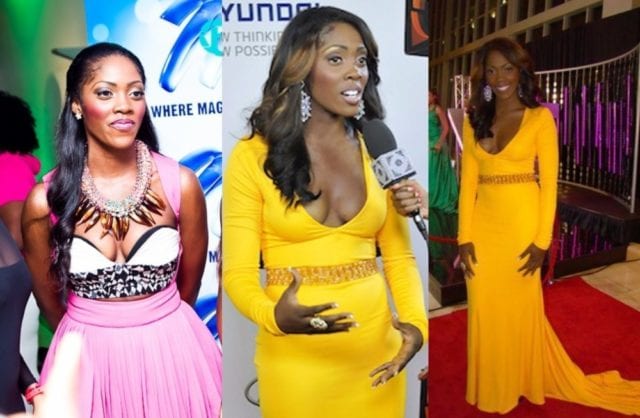 When girls look at people like Tonto Dikeh, they see role models who they think are perfect, therefore they copy and imitate them. Most Nigerian female celebrities are overtly and covertly selling their bodies without any iota of shame. A recent study of Instagram (the Nigerian space) has shown that the platform is peopled by a low percentage of the intellectual class who could engage in quality discussions that solve problems and advance life. The other class of people who approach life recklessly constitutes at least over 70% of the demography of Instagram with another percentage sitting on the fence. It's either a male is showcasing his wealth to serve as a trap or bait for the next girl, or a female is showcasing her  body to lure the next guy into a private discussion that will end with her back on the ground and her bank account is credited accordingly.
The bottom line is that these celebrities are bad role models. Do celebrities make bad role models? I believe they do. Kids see celebrities in the news everyday and mimic what they do, thinking that they should be like them. But that is wrong. Most celebrities don't know what they are doing in their life because they have a hard time telling reality from fantasy. They are like you and me, but people think that they are more than that. Most magazines and movies have pictures/videos of airbrushed celebrities and when teenagers look at these, they start believing that looking like how celebrities do is the only way to be popular and loved.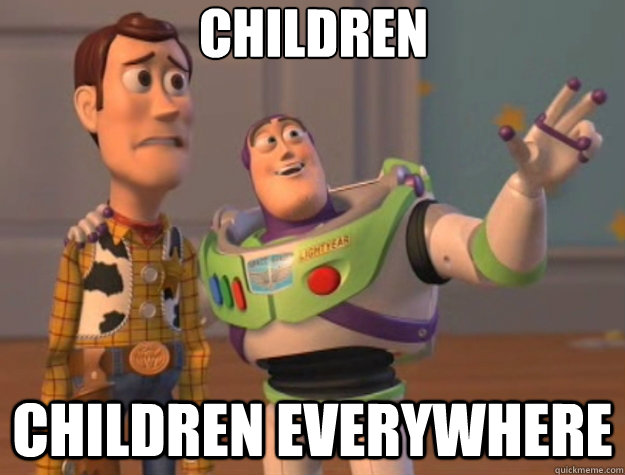 This is terrible! Many Nigerian kids have adopted the 'Slay Queen' strategy of desperate publicity which is very rampant among female celebrities who go as far as stripping and exposing their bodies and labeling the act 'artistic'. Everything is for the likes and more followers and they are not apologetic about their actions. They constantly bring very irritating and direction-less private issues to the social media space like its a Court of Arbitration. They also jump on public issues without any meaningful stand as a way of following trends. People like Tonto Dikeh, Toke Makinwa, Toyin Lawani who seem to have a warped sense of humanity believe 'publicity is publicity' whether positive or negative.
If you watched the x-rated action film recently produced by MC Galaxy and Etionosa with a surprise, then you are outrightly a novice. Funny enough, this isn't the first time such content will be released and it will certainly not be the last. These are different women who might one day end up as the wives of some unfortunate men. Instagram slay queens are already showcasing their 'goods' for different fees with subscribers flooding their networks. These are ladies whose survival in a money-consuming city like Lagos has become some sort of mystery. This is simply because no serious means of livelihood can be linked to them. But trust me, they are doing well at least considering all their public appearances at star-studded social events in Nigeria and abroad. And those are the kind of people the younger generation have as role models. Such a shame!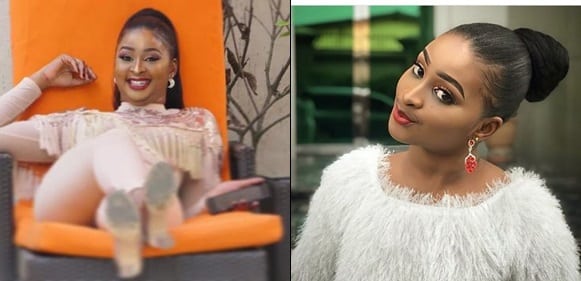 This recent and viral trend of celebrities exposing their bodies is a premonition about an impending doom set to befall the younger generation who are begging the aged and recycled leaders for the mantle of leadership. A generation that constantly misses the message and purposely sticks to the worthless noise. I see kids nowadays surrounded by these awful messages being passed by their so-called role models and want to do everything I can to protect them for as long as I can (while recognizing that I can't protect them forever). Some might argue that all this concern for young girls' exposure to this type of lifestyle is just much ado about nothing. These girls are just wearing clothes that are fun and they don't even know what it is or girls might as well get used to it because that's the world they are now growing up in.
But my harsh reaction isn't about religious beliefs, personal standards of conduct, or legal views on decency. Rather, my condemnation is based on my own work in child development and parenting as well as the latest research on the impact of early exposure of bodies to girls' development. And the impact of this early exposure to girls is real and it ain't good. These celebrities need to understand that children are sponges for the early messages they get. Further, thanks to television, movies, and the Internet, they send unhealthy messages loudly and persistently, drowning out other healthier messages (e.g., from parents) that might be trying to get through. When children are exposed to these messages enough, they can't help but internalize them and make them their own. And, sadly, these unhealthy messages shape the values, attitudes, and beliefs they come to hold about themselves and the world. It's not hard to see, then, how early exposure to sexuality can set girls on an unhealthy life path.
Imagine girls as young as six years old wanting to be like these celebrities who were dressed in an 'exposed' way compared to those who were dressed stylishly, but covered up. So, what impact does all of this have on young girls? It definitely not good. Girls who are exposed to these wrong messages are more likely to have low self-esteem and depression, and suffer from eating disorders. The bad news is that these celebrities can actually cause young girls to buy into this early equalization, potentially causing them to develop attitudes about their gender that can have serious long-term consequences on how they view themselves and their future orientation and behavior.
But, thankfully, these celebrities' influence on children is two sides of the same coin. We the parents have the power to turn our daughters into strong and confident women with a healthy relationship with their intimacy. Celebrities have a moral responsibility to be good role models for the society. Celebrities today are not using their abilities as major influences in today 's societies to bring about change in this world that we live in today which is filled with struggle, pain, ambition, etc. Celebrities have to learn to be looked upon as humans that live lives just as the rest of us. Is there any chance that we can convince these female celebrities that sell these wrong mentality to young girls to just stop it because it is wrong? No way! And I can't see our government doing anything that would place the welfare of children over the bottom line of Big Business (sorry for the sarcasm). So, as is so often the case with children, the buck stops with us.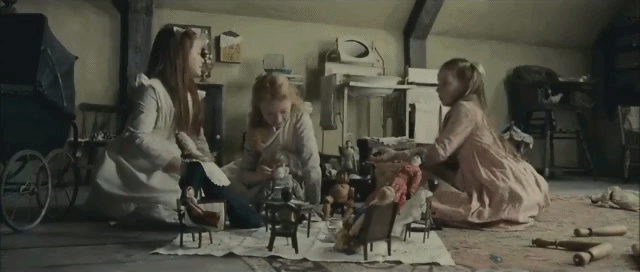 Well, the choice is yours.