Side chicks are upping their game every single day without shame. They would even do disgusting things if that means more control over the man. When a man wants to cheat, there would be no stopping him. It's in our faces every day what married and single men are doing with women who are not their significant other. While some men indulge in flings or one-night stands with strangers  with no strings attached, others prefer to keep side chicks for reasons best known to them. Through the years, we have observed the force that side chicks have over men, which main chicks (wives) may never be able to compete with. Or will they? What is it about a side chick that makes her so darn appealing to the man who already has a girlfriend, fiancée, or worse, a wife and kids of his own?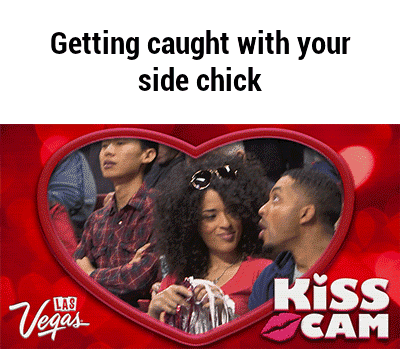 The side chick is not unknown in modern relationships, or in relationships in the olden times for that matter. She is the mistress, the other woman, the one who never comes home, the hidden one that no one knows, the force behind the scenes that the man cannot resist. The side chick is the babe over whom the man is willing to risk it all. From the university undergraduate to the grandma travelling abroad to care of  her grandkids, women of all ages are pretty familiar with her. Only few have been fortunate [or is it unfortunate?] to see her face or come in contact with her, but her legend can't be missed nor can her looming shadow over a relationship or marriage be denied.
I came across a story yesterday that blew up the internet. Apparently, a married man had bought a car for his side chick.  Whilst the beautiful lady was celebrating with her friends on her latest gift, the real wife, out of nowhere, located the side chick with her friends and collected the car back. After collecting the car keys from her, the wife said "Please move away from the car" as she pulled her away. Can you imagine the audacity?
From the above story, there are three distinct roles and I will try to break it down for you:
a. the man aka cheater – he was the one who initiated this trend. The one who decided to add drama to his life by leaving his wife to have fun with another woman so for any backlash that comes from this encounter, he should receive 10 times more.
b. the wife aka main chick – she was the one that must have knowingly or unknowingly pushed the man to a point where he'd even think of taking his business outside to get satisfaction from another lady.
c. the other lady aka side chick – she is the one caught in the middle of this whole drama. Although she could have said no to the relationship knowing that the man was married, she is often more blamed for the incident.
Most times after this great encounter or discovery, the question that women find themselves ask, either rhetorically in the darkness and still silence of their empty beds or to the man's face when he quietly tiptoes through the front door late in the night is; 'what is special about her?!' Some phrase theirs as 'what does she have that I don't?' and 'what does she give you that I don't?' but the essence of those questions remains the same all the time. Women want to know what it is about the side chick that makes her a better woman than they are. And Nigerian men often give reasons why that other woman gets their attention over theeir wives, the woman they should be giving that attention to.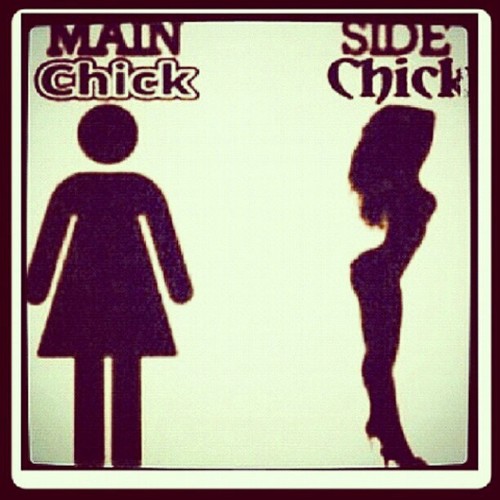 What does a side chick offer that a main chick doesn't? Some say the ability of the side chick to offer wild sxx and be less problematic is the edge she has over the main chick. Others say a man is drawn to a side chick due to the "peace of mind" she gives him and that some men can hardly say no to the chance to put in "less commitment" than normal, escape from the stress and pressure their woman mounts on them, while likely enjoying "more sxx." These are offers too juicy to resist for men. But do side chicks really deserve all the bitterness directed at them by scorned wives and girlfriends?
Point 1:
The fault is not solely with these women, of course, because frankly, cheating men know ingenious ways to hide their marital and relationship status from women they are interested in. So while there is a class of women who actually have no qualms with sleeping with married men and other people's partners, many  find themselves deceived into the relationship by men who did not come clean about their legitimate partners and families. When a woman, whether the wife or girlfriend finds out that her man is cheating on her with some other woman, the betrayal, disdain, disappointment, anger and hate and resentment that builds up in that moment has seen many women go after the other woman. One obvious reason why it does not make sense to go after the other woman is that she and you have no business whatsoever.
Point 2:
Wives, don't engage side chicks. Unless your husband has been kidnapped or held hostage under some magic spell, he has made a conscious decision to disrespect you and his commitment to your relationship. A husband needs to respect the union and the commitment to the union. If he did not allow this other woman she would not be able to have a 'side chick' status. Clearly there is a communication issue that needs to be addressed first between husband and wife. Once that discussion has taken place, then the wife can know if he is worth the work or not. Frankly, this is the position that we advise when a partner begins to stunt on you. When a boyfriend or husband begins to go out with other women, it is he who deserves your anger. If you will go after the other woman, let it be an afterthought, not your only point of call when you are angry. Your husband/boyfriend deserves more of that dark energy than the other woman.
Point 3
Listen up because I do have an opinion! Having a sidechick is a terrible thing to do and should be frowned upon. Sometimes when I hear the cliché, women being their own worst enemy, the more I try to defend that there are great and exceptional women, the more I'm forced to step back and re-examine myself. I have come across some many women who just wouldn't turn a new coat, no matter what. Just so you know (to all current and aspiring sidechicks), one day the tide will turn on you and when you find yourself in this exact position where you're the main chick and you have a rival (sidechick); only then will you know the pains of these wives whose husbands can't keep to them.
I have no problem with anyone trying to make a nest for herself anywhere she deems suitable. But I have a problem with women who come in to disrupt the peace and tranquility of other women's homes and relationships. I have a problem with women who believe they are on a rescue mission, saving their catch from the clutches of his 'unsophisticated' wife and unexciting lover. I have a problem with women who think they are capable of birthing children better than those already fathered by their lovers, therefore manipulating the man and using their child(ren) to destroy the lives of other children. I have a problem with women who fail to empathise with the women they are hurting by disrupting their marriages and stealing their lives and peace away from them.
Women must put an end to this vicious cycle. Whether we accept it or not, men are weak when it comes to the opposite sxx. So weak that even the Holy books acknowledge their challenges. It will take great discipline and the grace of God for a man to walk the straight path in their sexual journey. These women must know that it is not all the time a man strays with you that he loves his wife less, or wants to leave her for you. Be content that you have his attention and help him stay rooted and committed to those who truly love and need him in their lives, knowing that they might not have the luxury of frolicking around like you. Men must understand that these women are not the saints they desire them to believe. If they were, why could they not use those good virtues and sxxy moves to hold down their previous men?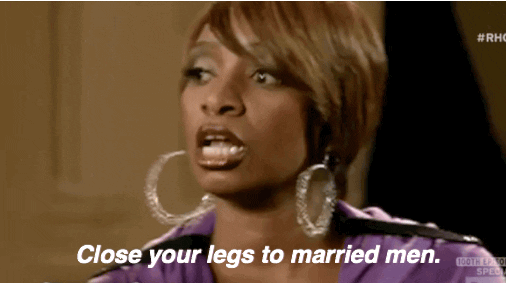 With all the opinions popularly expressed above, it is easy to get the feeling that having a side chick is a very terrible stand and is a trend that must die by force!