IK Ogbonna's estranged wife, Sonia Lareinaa needs everybody to know that she is doing just fine on her own and have moved passed the serious depression she experienced a couple of years back.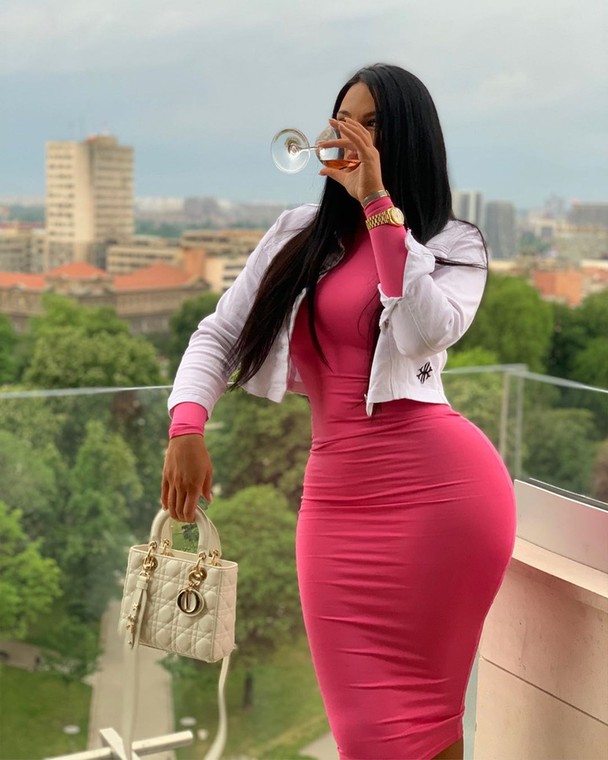 The model and mother of one made this known by via her Instagram page on Tuesday, May 21. As indicated by her, she has never felt so great about herself in quite a while since recouping from depression.
"I fixed myself up so damn well! To think I suffered from a serious depression for years and to be at the place of love, light, and peace that I know today is magnificent. Nothing more priceless then a journey of awakening and light ⭐️❤️Here is a confession: in my entire life, I never felt this good, and I am very aware: it's just a beginning! #ARealLifeMagic #SoniaLaReinaa," she wrote.
It may interest you guys to know that this is not the first time Sonia Lareinaa will be talking about her past struggles with depression.
The Colombian born model made this known on her Instagram stories on Thursday, August 2, 2018. She was answering questions from fans when she was asked to give a piece of advice on depression.
"I have been depressed for over a year now and I actually cure my own depression by myself. But wisdom I earned in the process was priceless. I became closer to my own self. O became my own superhero. It pushed me to read a lot and do my own researches that helped me understand that no one is in charge of their own comes through my head but me.
"Its all about thoughts. Depression is a bunch of ill sick thoughts that gives us a false idea of helplessness, numbness, and pain. We offer feed depression into existence by giving it too much attention in the process of self-pity. My life changed the moment I understood I was a warrior, not a damn victim. Today I'm actually grateful for the whole experience it helped me discover my own strengths and capabilities," she wrote.
Meanwhile IK Ogbonna and Sonia Morales have overtime generated several controversies and rumours about their marriage through their collective actions. Although the estranged couple have not come out to attest to it, many believe them to be separated or even divorced.
Actions of the duo have been added to the already long, complicated list of evidences proving that they might not be together again.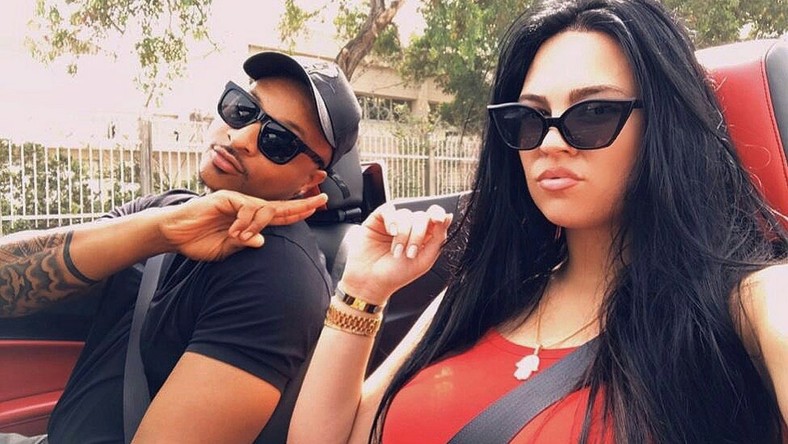 Recall some time back, it was reported that the marriage of the Nollywood actor and his Colombian spouse, Sonia, supposedly crashed. This was filled by her obscure messages, yanking off her wedding ring and the way that she removed his name on her Instagram page.
IK Ogbonna later came out to dispel confusions and he expressed plainly that he isn't separated from his wife.
In an interview with Hip TV, he revealed that they were not separated.
According to him, Sonia is presently living in Europe with their child where she is endeavoring to join her business and school. He followed the revelation with "Hopefully, things will work out good." 
View this post on Instagram
What are your thoughts on the couple's troubled marriage?
Kindly share in the comment box below.