The music industry in 2019 has really not been popular for the amazing music and exceptional musical showmanship it has produced, rather it has been the "talk of the town" as a result of the current trend of internet fraud in the social sphere.
Rapper Naira Marley has been presented as a scapegoat for other Nigerian youths who are into fraudulent activities following his arrest by the Economic and Financial Crimes Commission (EFCC).
While the embattled rapper is still struggling to secure his freedom from EFCC, below is a rundown of how he got into the anti-graft agencies custody in the first place.
Naira Marley and Simi fight
You would recall we brought you news of "Issa Goal" singer; Naira Marley, disagreeing with Simi's notion that "Yahoo Yahoo" is illegal by declaring that "Yahoo Yahoo" is actually not a crime.
After all the back & forth with Simi, the rapper later made a post on his Instagram handle which suggests he was snubbed and given some negative attitude by Simi after they both met at an event in Lagos.
Naira Marley suggested her 'attitude' to him could be as a result of what he wrote on social media about "Yahoo." He added that he isn't an internet fraudster so why did Simi give to him negative energy.
He wrote; "Simi I saw you at the homecoming last night, you look sad and upset…why? Am i a yahoo boy?
Reacting to the claim, Simi in a radio interview denied ever meeting him at any event.
To be honest with you, I have zero issues with Naira Marley, I don't have anything against him, he is not my enemy. We are not friends, we are not enemies. I saw him coming, we did not make eyes contacts, he did not talk to me, I did not talk to him. It is funny because he didn't do anything to me, he did not directly disrespect me, he is not the first person that would say what he is saying.

I'm not a stupid person, I'm not going to antagonize you because I'm not dumb. I like to mind my business. Probably he saw something and said something else. But he never spoke to me, he didn't approach me and I saw that and I said whatever makes you happy. And for me I'm a big picture person, I look at the big picture and if you are not in the picture, I'm not going to stress myself" she said.
Naira Marley's 'slavery' comment & fight with Tunde Ednut.
The rapper had revealed if only people have a proper understanding of slavery, then they would understand "Yahoo Yahoo" is not a crime.
Popular musician turned microblogger, Tunde Ednut, responded to Marley's message by condemning his post and chastising him for publicly supporting Internet fraud.
Naira Marley fired back at Tunde Ednut, accusing him of collecting money from the fraudsters to carry out giveaways on his page. He also accused Tunde of encouraging these yahoo boys by promoting their pages. He went further to call Tunde Ednut a hypocrite for denying his association with these fraudsters.
Tunde Ednut did not reply further but attempted to create a reconciliation between himself and Naira Marley by going live on Instagram.
Naira Marley fights tooth & nail to defend Yahoo boys
While still in the wake of experiencing harsh criticism over his disputable remarks on Internet fraud, the came out to eliminate any confusion in the air.
In a video where he talked in the Yoruba lingo, he revealed that the reason he made those remarks about internet fraud was because of the decay in the system and manner at which the government runs the country. According to him, the money in the country continues to circulate among some prominent politicians.
"All the money, you are spending, all the money you guys are spending, you think it's the government that is making it go round. you better sit down and pray for yahoo guys, if they (government) stop yahoo, the money will just go from Obasanjo to Tinubu to Mr Japa. You think I need Yahoo, I don't need Yahoo, I make money from music.
See video below…
Naira Marley is not only a shame to the music industry, but also a shame to Nigeria! This should not be taken lightly by the FG. There can never be any justification for 'Yahoo', it is illegal and should be curbed! pic.twitter.com/e5LcpN3BI8

— Adeyinka Oluwamayowa (@MrSEPTIN911) April 23, 2019
Ruggedman comes into the picture
Ruggedman weighed in on the issue by shaking the table which was already wobbling at the time.
He told off Naira Marley's attempt to blame cybercrime on slavery. Ruggedman particularly told Marley that he should not drag the black race into the mess Yahoo boys have created.
According to the rapper, the activities of these cyber criminals have cost many young Nigerians their jobs, freedom and peace of mind. Also, he advised that if they wanted to scam anyone in the first place, it should be Nigerian leaders.
From his perspective, most Nigerian leaders were looting trillions of naira and to dupe them of this money and give it back to the poor masses would mean going the way of Robin-hood, and this would be embraced more.
See his post below:
He also granted an interview with HipTV where he shared his thoughts on the much talked about topic. According to the rapper, the fact that the government is unable to provide the basic amenities and infrastructure for its citizens doesn't give anyone the right to get involved in Internet fraud.
"For a young upcoming artist like him, he shouldn't be doing stuff like that. You don't just come out and start celebrating fraud. Especially something, nothing not just in Nigeria but the whole world is frowning upon. You don't want to know how they look at Nigerians abroad because of fraud. Does two wrongs make a right? Because the government is making us lack in things like jobs and all, you now want to start stealing and killing and robbing and you'd say it is because the government is not providing you with some certain things. Everybody in the London, in the American, in the Dublin, we are not supporting that boy o, he is a fraudster on his own. We are hardworking Nigerians," he said.
Naira Marley responds by saying Rugged should stop speaking of his name, he also claimed the rapper broke 9ice's marriage
Following their outburst on Social media with Live videos from both camps on Instagram to defend their claims on cyberfraud, Naira Marley was as at the time having a field day on IG.
Naira Marley who was pissed at Rugged's comment about him on HipTV's interview took to his IG Live to call out the rapper.
In his words; "Ruggedman stop saying my name. Your time is gone. If I am an upcoming artiste, you're a downgoing artiste. Change your bootcut jean, nobody wears that anymore."
He continued; "You broke 9ice and his wife's relationship coz you went and had sxx with her, you're not even a musician, you're just a 'Naira Marley blogger' leave me alone"
See the video below…
Davido's plea: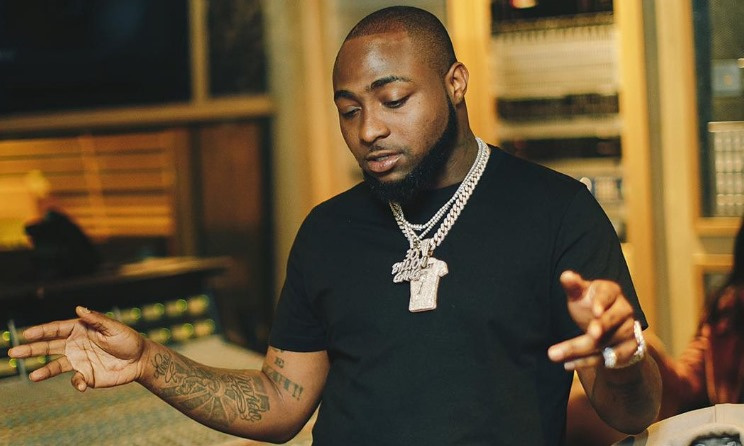 Davido attempted to be the mediator among Ruggedman and Naira Marley's rift. In a series of video he posted on IG, he approached the two parties by pleading that they squash their beef and proceed onward.
He went on to advice Naira Marley to respect Ruggedman because of his track record in the music industry.
"Am I a Yahoo boy" is made!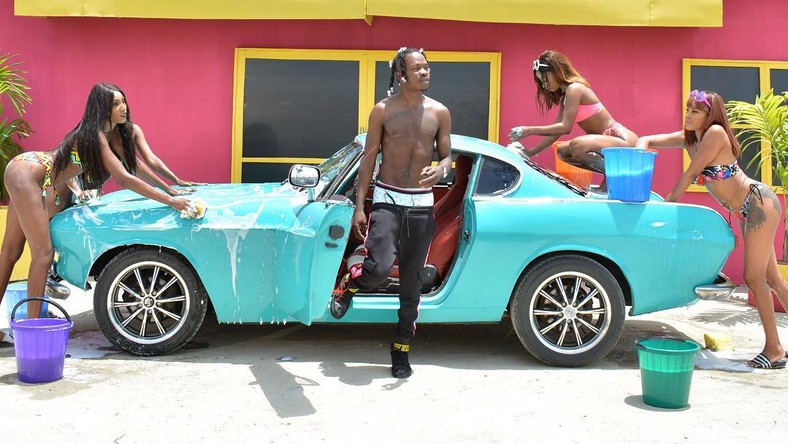 While all of the drama was going on, Naira Marley and his pal Zlatan Ibile were already cooking up a song which will later become a street hit. Both artistes robbed off on the controversial 'Yahoo' topic.
After facing a lot of well-deserved backlash, Naira Marley decided to take advantage of all that negative buzz, announcing a brand new song, "Am I A Yahoo Boy" – which will later become a street hit. He enlisted previous collaborator, Zlatan.
"Am I A Yahoo Boy" boasts an infectious beat with a mellow temperament. Over the stellar production work, Naira Marley subverts the controversy surrounding his statements, coming after those who took his support of Yahoo boys to mean he was one of them.
While all of these were going on, Zlatan, Davido, and a host of other celebs were having a blast on social media.
EFCC raids Naira Marley, Zlatan Ibile & friends.
With about 18 hours after the official release of Marley's "Am i a Yahoo Boy", the duo woke up into the waiting hands of some EFCC operatives who stormed Zlatan's house in the early hours of Friday, May 10 in Lagos.
The anti-graft agency seized their laptops and phones to conduct forensics to determine their link to cybercrime.
Photos of Naira Marley, Zlatan were shared on the official Instagram page of the Economic and Financial Crime Commission. The photo was captioned with an official statement by the crimes commission.
"Naira Marley, Four Others Quizzed by EFCC over Internet Fraud. The Economic and Financial Crimes Commission, EFCC, Lagos Zonal office, arrested two fast-rising Nigerian musicians – Afeez Fashola (aka Naira Marley) and Omoniyi Temidayo Raphael (aka Zlatan), in connection with an alleged case of internet fraud and money laundering. Intelligence report had also linked them to cybercrime offenses. They were arrested along with: Tiamiu Abdulrahman Kayode, Adewunmi Adeyanju Moses, and Abubakar Musa.

"Their arrest followed an early morning raid on Friday, May 10, 2019, at 9, Gbangbola Street, Ikate, Lekki, Lagos. At the point of arrest, the Commission found and recovered a number of items, including laptops, from the suspects. They have so far volunteered useful information about their involvement in the alleged criminal activities, even as investigations continue," the statement read.
The acting EFCC spokesperson, Mr Tony Orilade also spoke in an interview with Premium Times. He said;
"Yes, he is with us. He's not the only person; he had some other persons also arrested alongside (him). They were arrested in relation to advance fee fraud — Internet-related cases and all of that.
Nigerian celebs react to their arrest:
Following their arrest, a couple of artistes and celebrated Nigerians weighed in on the arrest of the duo with their friends.
Music star, Davido took the lead by reacting to the arrest of his friend and artiste, Naira Marley. He posted an Instagram message;
"MARLIAN !! Freee bro!!!! Nothing spoil!! I got u!!!", he posted.
View this post on Instagram

Nigeria Police PRO in Zone 2, Dolapo Badmus, mocked the artiste.

"The only authentic NAIRA I know is Nigeria's legal tender. Any other naira attached to something is a counterfeit!", she wrote.
Popular London based Nigerian online influencer Oyemkke also responded to the Police PRO, stating that Naira Marley isn't Nigeria's problem and the young lad should be free'd. See his reaction below…
View this post on Instagram
Other pointers that have followed since the rappers arrest include;

1. Zlatan Ibile's release

2. Naira Marley's 11 count charge by EFCC.

3. Naira Marley shows up to court.

4. More celebrity reactions

5. Various rumours of Naira Marley's release

6. Rapper to appear in court come May 30, 2019.
..
Kindly share your thoughts on this in the comment box below.