Few hours after Nollywood actress stormed the internet with her naked pictures in a bid to celebrate her birthday, Area fada charly boy has taken to his social media page to request for a permission to collaborate with uche to have a nude photo shoot session with him.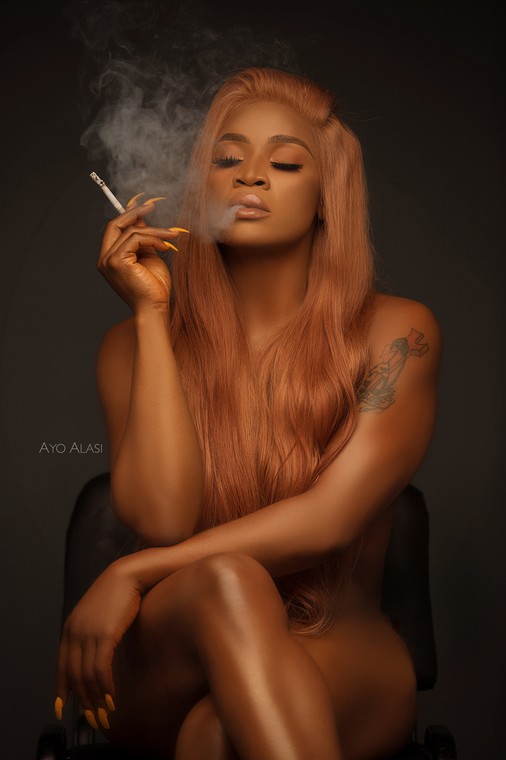 Charles Oputa who is mostly called charly boy is known to be one of the most controversial entertainer,  best known for his alternative lifestyle, political views, and media productions, most notably The Charly Boy Show.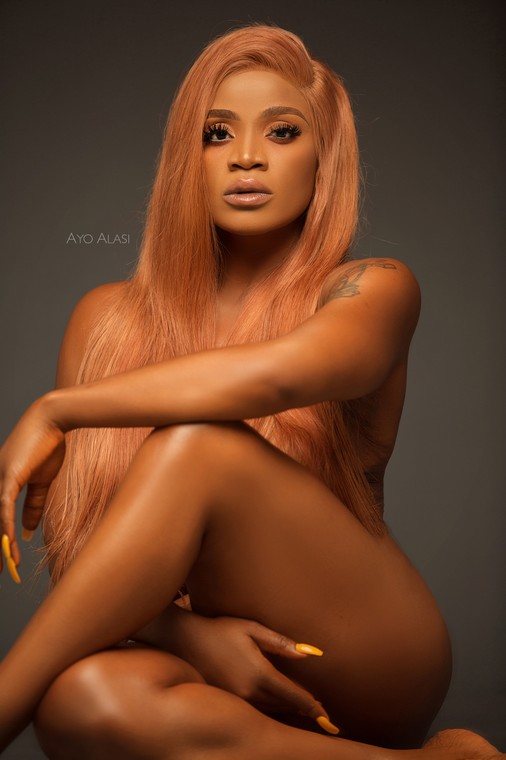 His attraction to weird things is one thing that usually get him lots of attention and also his love for unusual things that people would naturally go against .
After all criticisms Uche Ogbodo received from different people on the internet, Charly boy has come out to apprehend her courage and also the embrace the naked pictures she posted on the internet. He said "My dear Uche Ogbodo, People are going gaga because of your creative, seductive Nude pictures. I love them die. Am just laughing  at mumu people who are loosing sleep over it as if they have forgotten that you're an entertainer.
Nobody should let the expectations and opinions of other people affect their decisions. …
You have a great body so go ahead and fount it if it makes you feel good.
Most of us long ago stoped living our lives based on what others think of us.
Maybe, soon me and you will do some nude shots, so we can give dem more drama.
One advice.
Never trade your authenticity for approval.
CharlyBoy (AreaFada)
Charly boy has been married to African-American singer and former fashion designer Diane for over thirty years . The couple have children together, and Charly Boy who had been married before has children from past relationships.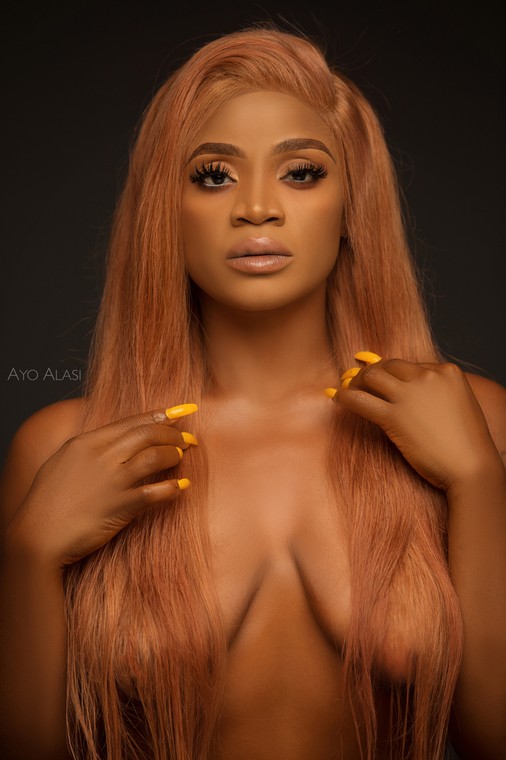 Some years back, the Nigerian Singer and writer also posted naked pictures on social media and this act made people suspect if he was gay because people believe that no sane human being especially a man who is expected to go against such act. Instead, he is encouraging public nudity amongst youths even older people.
Uche ogbodo who has been receiving serious backlash and insults on social media and from her collegues too has not said a word neither has she replied to Charly boy's offer.
The single mother of one has also recently called for the legalization of prostitution in Nigeria, after news about Nigerian policemen molesting prostitutes in Abuja recently hit the internet.
Do you think Charly Boy is a good role model to Nigerian  youths?
Please share your thoughts in the comment section below
Source: Instagram
Images : Google