Let everybody shout Halleluya! This is a regular phrase used now by these celebrities who were once 'in the world'. They will forever be known to us as Nigerian celebrities thanks to their time in the movie industry. They taught, entertained, and thrilled Nigerians with their skilful acting before taking a final bow and embracing their spiritual calling. Though we miss them on the screen, the fact remains that Nigerian will never stop seeing them as TV gods and goddesses and we will forever cherish the TV memories we have of them.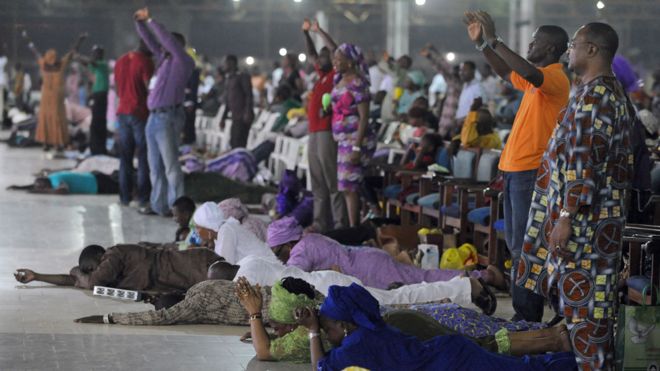 Ladies and gentlemen I bring to you celebrities who now anoint heads, perform miracles and preach the Gospel. Your favourite Nigerian celebrities who are now pastors.
Dan Oluigbo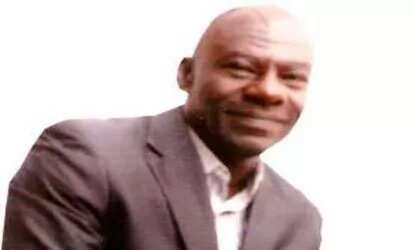 One of the major pioneers in Nollywood and famous for a role in the popular movie, Living In Bondage left the movie industry the moment the ovation was getting louder. Dan Oluigbo has featured in movies such as Stolen Crown, Ashes of Darkness, Evil Deed among several others.  He abandoned the industry and found Christ. Today he is a pastor and founder of Trinity Life Centre, an interdenominational church.
Edith Jane Azuh 
Just like other prominent actresses such as Liz Benson, Hilda Dokubo, Anne Njemanze, Dolly Unachukwu, Edith Jane Azu played a prominent role in movies such as Tears In Heaven. She is married to an actor, Emma Ayalogu. She also left Nollywood to heed the call of God and today she is a pastor.
Evangelist Ebenezer Obey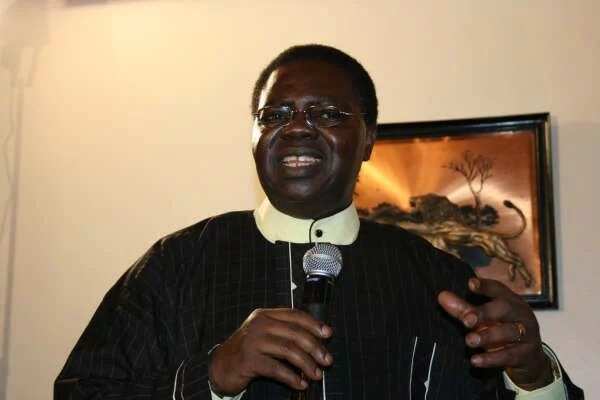 Our dear PAPA, who thrilled us with beautiful music back in the day and is still doing so began as a successful juju musician as he and his closest rival then, King Sunny Ade almost divided the social circuit as per who is better. As the heat waxed stronger, Ebenezer Obey heard the call of God and obeyed immediately. He first went singing gospel music from where he went to found his own church, Decross ministry.
Timi Osunkoya 
He is fondly called Telemi after a hit gospel album he did. According to him he was only releasing gospel albums but doesn't know Christ until 1993, after his 3rd album, Revelation. He said not all gospel artistes are Christians. His studio latter got burnt and he said God told him to go and preach His gospel. He started his Praise Generation Assembly in Ayobo area of Lagos in1997.
Evangelist Dunni Olanrewaju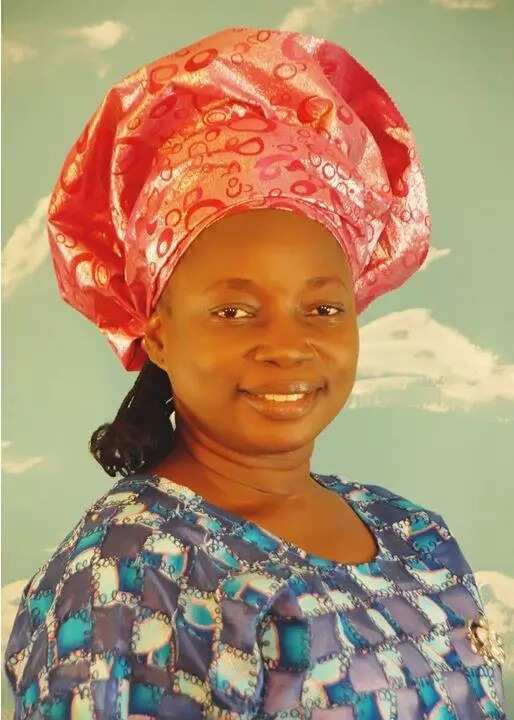 Thanks to her hit album the evangelist gained recognition which turned her into a household name. The actor turned evangelist popularly called Opelope Anointing started out as a gospel artist and along the way founded a church Christ Apostolic Church, Opelope Anointing Praise Centre around Egbeda- Idimu axis of Lagos.
Prophetess Idowu Phillips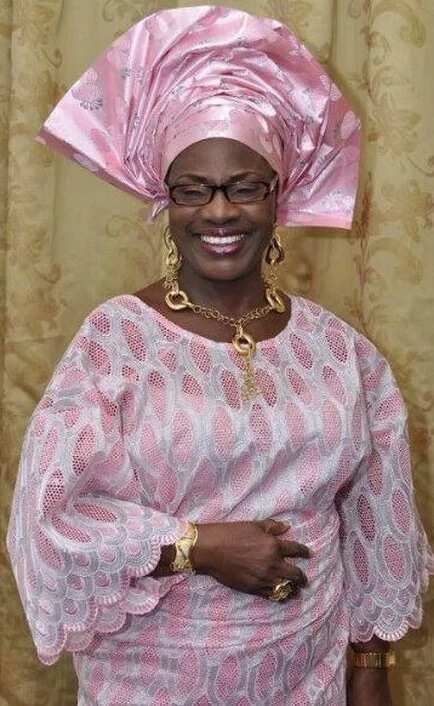 Popularly known as Mama Rainbow, the actress is yet to abandon Nollywood and practices both side by side. She is the founder of a Cherubim and Seraphim church in Ojodu area of Lagos. She also goes to other churches to minister. For her becoming a minister of God is not strange to her as her late father was one.
Gloria Doyle 
The once seductive and enticing dresser and single mother of three has turned a new leaf. For her today old things are passed away and all things have become new and we can see it in her change of lifestyle. She is the founder of The Glory of God's Oath and a ministry, Daughters of Shalom, an interdenominational Single Parent Support Ministry. One thing that shocked many back then was the fact that while she was dressing indecently in the society she was a daughter to a Pastor.
Evangelist Liz Benson-Ameye 
She is the same screen goddess that thrilled all in the 90s. Liz Benson disappeared from the klieg light, she became wanted and before one could say anything we heard 'Bless You'. That wasn't the Liz Benson people know but believe it or not she has given her life to Christ and has even gone a notch higher as she got married to a pastor, Pastor Great Ameye of the Freedom Family Assembly International Church, Jesse, Delta state.
Felix Lebarty 
His was a long journey into Christianity as he was in is hay days an idol worshipper then later embraced Islam for six and half years before he met Christ. Before then he became popular as a musician with his hit track, Ifeoma. That track brought him fame and fortune but today he said all is vanity as he now pastors a church,
Chris Okotie 
He is the founder and pastor in charge of Household of God Church on Oregun road, Ikeja Lagos. He reigned around the same time with Felix Lebarty and his hit album I Need Someone was everywhere. He dumped the music industry to embrace the pulpit in 1987.
Eucharia Anunobi 
Known for her unrivalled acting skill, Eucharia Anunobi was once a hot item in Nollywood. She was ordained as a pastor at Fresh Oil Ministry International, Egbeda, Lagos on Sunday 5th February 2012. The ordination of Eucharia was performed by Pastor Psalm Okpe, accompanied by other men of God present.
Zack Orji 
Veteran actor Zack Orji was known for his very sensitive role in the movie glamour girls back in the day. In what looked too real, Zack Orji acted unclad with fellow actress Eucharia Anunobi. Zack Orji, slowed down on acting and embraced the pulpit in 2012. He is an ordained pastor of Power Line Bible Church under Bishop Lawrence Osagie.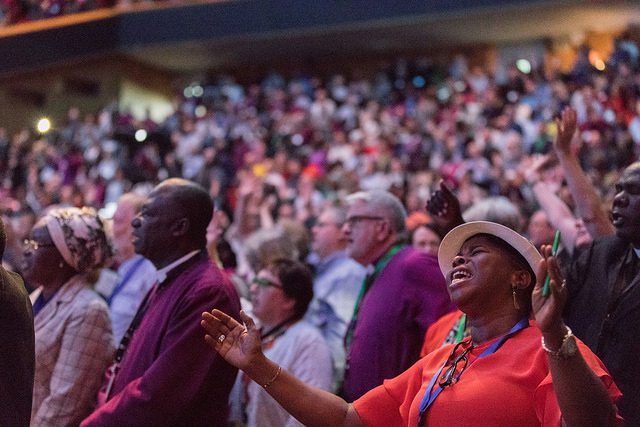 These notable celebrities are living proof that it is never too late to turn a new leaf and correct the errors of the past by starting afresh in their spiritual journey. If you take a look at the entertainment industry today, it will be difficult to predict which of them might tow the path of the Nollywood actors above who became Men and women of God.
Today we have more of celebrities who tend to live double lives as socialites who also post inspirational and motivational quotes every day on their social media pages. They include;
STELLA DAMASUS
TONTO DIKEH
TOKE MAKINWA
BLOSSOM CHUKWUJEKWU
LYNXX
MAJID MICHEL
Can we classify them as probable candidates of the title Man or Woman of God? Kindly drop your opinion in the comment section below and don't forget to share.