No one ever imagined that one day, Nollywood actress, Tonto Dikeh would turn out to be this bitter. We are aware of many celebrity breakups in the Nigerian entertainment industry but never has it gotten to the point where one party makes out time to ridicule the other so much that it gets the attention of the Board of Trustee (BoT) of Actors Guild of Nigeria (AGN).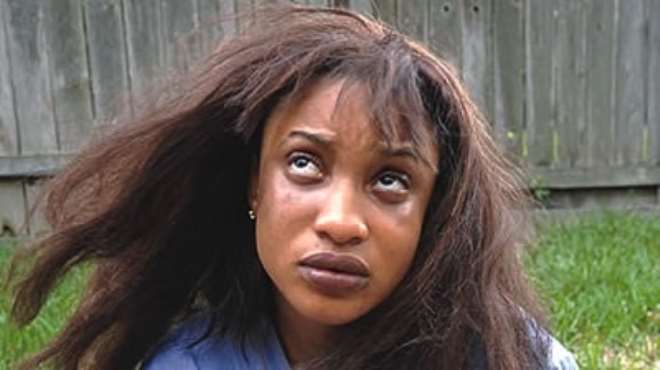 It's pretty obvious from the viral interview she had with OAP, Daddy Freeze that she is yet to move on and is still pained even after her divorce with ex-husband and father of one, Olakunle Churchill. She recently sparked outrage by stating that the only reason why she would want to take her ex-husband back would be to kill him. That statement is enough to prompt any sensible individual to do the needful and inform the appropriate authorities for alleged threat to life.
Tonto Dikeh also revealed on her Instagram page that she would not imagine sharing her son with a father who allegedly cannot afford child support and is obviously not done with dragging his name in the mud. Today, Tonto Dikeh while responding to critics said that she is shameless especially when she is fighting for her life adding that she is the only one that knows where it pinches the most. To the astonishment of many, the Nollywood Actress said she will not stop her outburst over her marriage until her heart tells her to do so and no one even the ones she respected should call her to order on this issue.
Meanwhile, embarrassed by the messy situation, the Board of Trustee (BoT) of Actors Guild of Nigeria (AGN) has threatened to sanction the actress over her face-off with ex-husband. The board stressed that her utterances were unbecoming and the issue had been dragged for too long.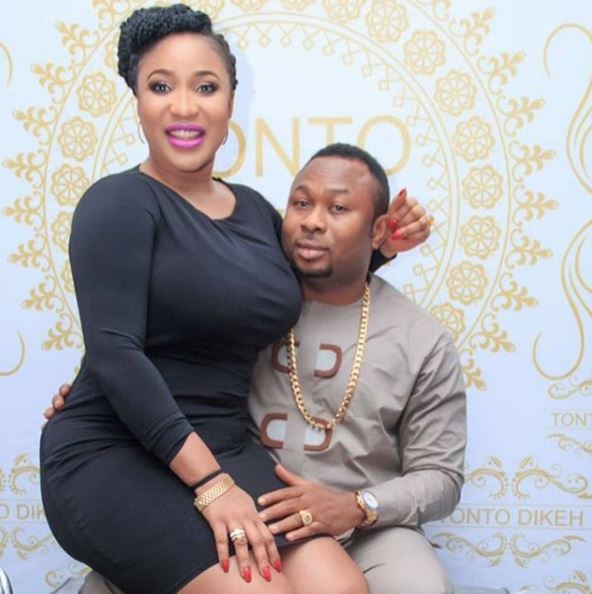 Tonto had dropped heavy allegations of cybercrime against her ex-husband stating that she once saw him clad in a red pant, with a red candle while working on his laptop at Night. The agency which couldn't take it any longer said that Tonto Dike is exhibiting bad behaviour and she should understand that every marriage has its own issue.
"Issues like that are private. It is very unbecoming of her to portray us in a bad light. There are so many actors who have issues with their marriages without getting the public involved. Her actions do not speak well of the industry. We are not interested in her private matters; rather we are concerned about her attitude which is rubbing off negatively on other actresses. Actions like this portray the industry as having unserious ladies. That is why men are scared of marrying actresses.
"Thank God that we have good examples in the industry. If she is looking for sensation, she should look for something else to use.  Honestly, the Board of Trustees is not happy with her and if she continues this way, we will sanction her. We do not encourage bad behaviour."
Still on bad behaviours, below are some of the times several Nigerian celebrities were accused of being complicit in someone's death.
1.DAVIDO
The superstar has been accused by Caroline Danjuma of dumping a corpse who she said died inside his car. Davido has since dismissed the allegations while holding back on full details regarding the incident.
2. Ibinabo Fiberesima
Star actress and former beauty queen, Ibinabo Fiberisima was charged to court for reckless driving and found guilty of manslaughter after getting involved in a car accident that claimed the life of Dr Suraj Giwa. Although she was jailed for 5 years, she was released after she paid a fine of 100,000 naira.  In 2016 however, the case was reopened and the fine option was removed. She approached the Supreme Court and the case is awaiting the final ruling.
3.Pastor Goody Goody
In 2008, it was reported that Pastor Goody Goody was involved in a murder case. The singer was detained for a few weeks but was later cleared by the police who confirmed that it was some of his band boys that committed the crime.
4.Bimbo Ogunsanya
In 2011, the ex Nollywood actress was accused of attempted murder. She reportedly sent assassins to kill certain Rev Pat Ogechi, who survived the attack and dragged the actress to court. The case was eventually settled as a Lagos court who ruled that the actress be discharged and acquitted.
5. Bukky Black
Last on the list is Bukky Black who was accused of killing an 'omo-onile' in Ikorodu. She relocated to Germany after she was charged to court and detained for many weeks.
What are your thoughts on the ongoing drama between Tonto Dikeh and her ex-husband, Olakunle Churchill?n Do you think she should be careful as she might end up like those listed above for murder cases? Kindly drop your opinion in the comment section below and don't forget to share.