The once frowned  status in Nigeria has become a lifestyle that is now accepted in society. Nigerians, known for their high moral standards now welcome with open arms the idea of living as a single parent while you make your living on a daily. One question we seem to forget to ask ourselves as we are emotionally blinded by the thought of a woman taking up full responsibility is this; HOW DO THEY MAKE A FORTUNE FOR THEMSELVES?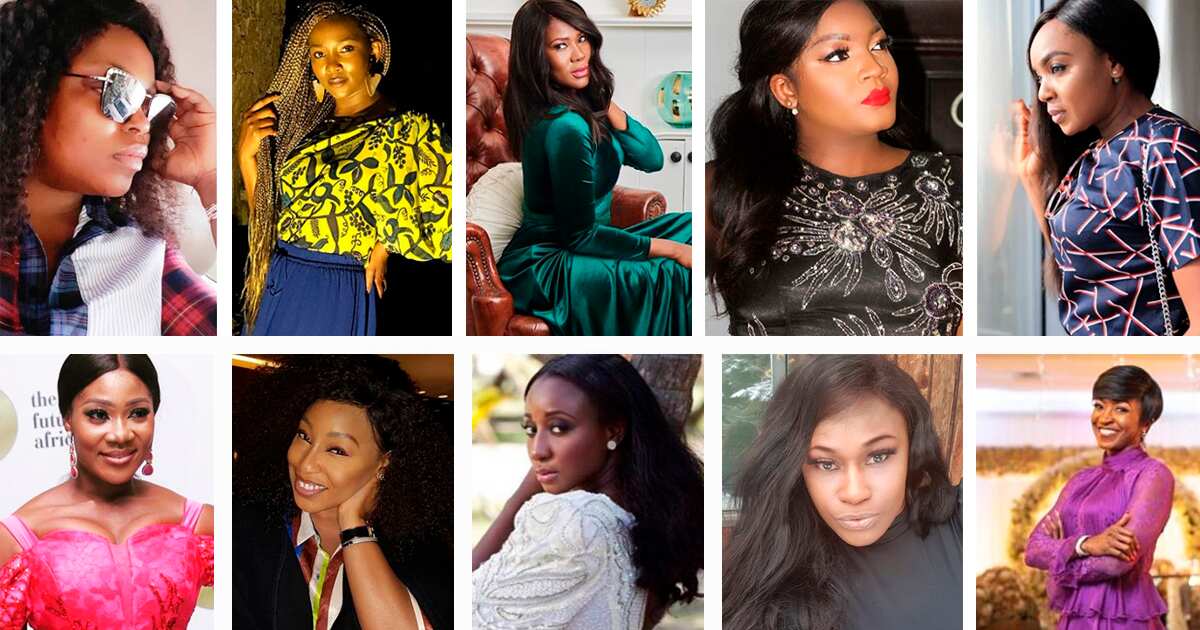 Straight to the point. These ladies didn't just earn the title of rich single mums themselves. They once had men in their lives. Let me rephrase, men are in many ways responsible for this self-acclaimed wealth acquired by these entities. In no particular order, some of the ways include;
DIVORCE: Getting hooked to a very rich dude is one thing but getting a divorce after is another. One of the ways these ladies have made a fortune is from their divorce settlements amongst other goodies they acquired in their marriage. For instance, McKenzie Bezos, former wife to billionaire Jeff Bezos clinched the 3rd position on the list of richest women in the world because of her divorce settlement.
SUGAR DADDY INFLUENCE: You already know what this is about. There's always this influencer or should I say blesser who regularly fills your bank accounts with heavy cash. Some of these ladies get their wealth from these men who most times are influential. The girls in this category are disciples of the 'small girl, big god ministry'.
INHERITANCE: This can be seen in 2 ways. Either they're widows of very rich dead husbands or they were just born with a very big diamond spoon in their mouths. As for the later, there isn't much to say because daddy and mummy have got their backs. As for the widows, let's just say, every disappointment is a blessing in disguise.
THE LEGIT HARD WORKERS: Now these ones have got my full respect. Started from the bottom and now they're at the top. These ladies put their sweat, blood, strength, emotions into generating wealth and have managed to climb up the ladder of success in the long-run
Below are some of the examples in each category. You can place them wherever you like. Your call!
5. TIWA SAVAGE
The singer who is an alleged lover of superstar, Wizkid is the ex-wife to Tee Bilzz aka Tunji Balogun who was her previous manager. They both have a son Jamil Balogun and she is currently living Lavi da loca without her husband. Any idea on where the money for the latest Benz she acquired came from? I'll leave that to you.
4. LINDA IKEJI
Mama Jace as she is fondly called. The queen of celebrity gossip and social media 'aproko' of our time, Linda Ikeji is number 4 on our list. s a single mother to her son Jacye Jeremi whom she birthed with her supposed to be husband Sholaye Jeremi. The new mom is a single Nigerian female celebrity and she is totally available.
3. MO ABUDU
Taking the number 3 spot is the media entrepreneur herself, the boss of Ebony Life TV, Mo Abudu. She is currently on the list of Africa's most successful woman according to Forbes. The successful entrepreneur was formerly married to Tokunbo Abudu and have two children namely Temidayo Abudu and Adekoyejo Abudu but have remained single since the divorce from her husband.
2. GENEVIEVE NNAJI
The pride of the Igbos, Genevieve Nnaji stole the hearts of Nigerians once more and rose to the billionaire status after she released her debut movie Lion Heart which was bought by online movie streaming giant company Netflix. The single and ageless beauty is a mother of one and is on the list of the most followed Nigerian celebrities on Instagram.
1. EUCHARIA ANUNOBI
Veteran Nollywood actress Eucharia Anunobi is born 25th May 1965 was formerly married to Charles Ekwu with a son and separated in 2009. The celebrity who is now an Evangelist lost her only son to sickle cell Anemia complications on 23rd August 2017. She is single and never remarried since the divorce from her ex-husband.
What are your thoughts? Where can you place any of these ladies in the categories mentioned in the article? Kindly drop your opinion in the comment section below and don't forget to share.