Nigerian on-air personality, video jockey, actor and media entrepreneur Do2dtun has also reacted to Naira Marley's comment supporting Yahoo. Do2dtun condemned Naira Marley's message just like many other Nigerians have. Naira Marley in his post on Instagram yesterday said "If you know about slavery you would know yahoo isn't a crime."
This has become a controversial topic on and off social media since yesterday. While many Nigerians are against his stand, supporting internet fraud/yahoo, some are strongly behind him, saying there's nothing wrong with yahoo as long it's the whites who are being scammed.
Over time, there has been a high increase of yahoo boys in Nigeria and it has become an issue that has been weighing heavily on the minds of many Nigerians. Do2dtun in his address and post twitter, directed his words to Naira Marley, who has maintained over time that cybercrime is not as bad as many make it look.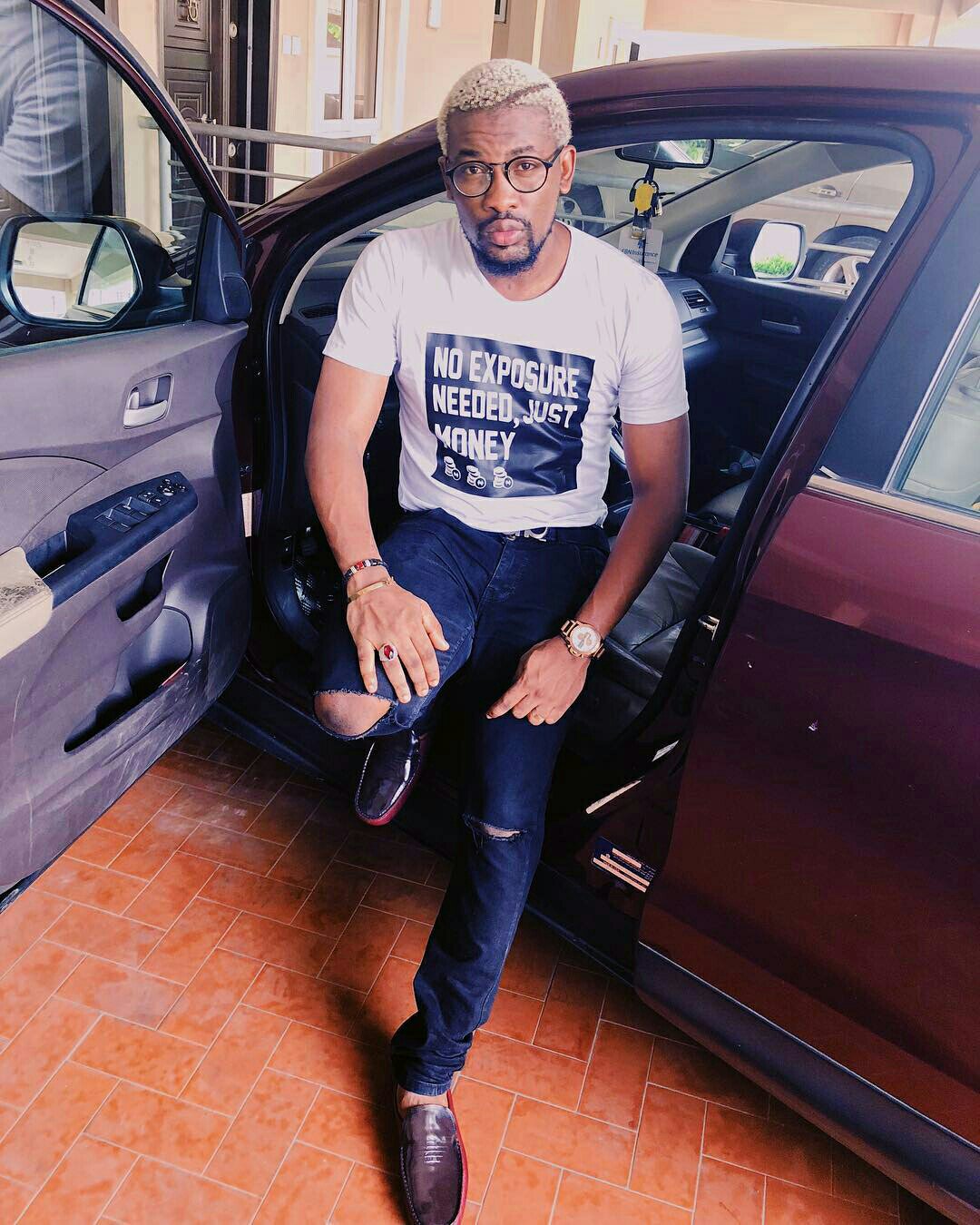 Shading Naira Marley who he asked to own up if he is a thief, Do2dtun tweeted:
"I want to make this clear, if u are a thief, own it but don't justify it wit the most stupid excuses in the book to do it. Be quiet, enjoy your money. The system is messed up & the government is bad but is that a justification to steal from d poor or people who make legit money?"
Naira Marley's argument is that the activities of Yahoo boys are retributive actions targeted at paying back western people for colonizing Africa. Hence, the singer considers cybercrime done by young Africans as the nemesis of westerners.
People like Simi and Ali Baba have refuted this claim by saying that nothing justifies cybercrime. OAP Do2dtun has weighed in on the issue and shaken the table which is already wobbling. The OAP who admitted that the system is messed up and the government is bad, however wondered if that was a justification for stealing from the poor or people who make legit money.
About Do2dtun:
Oladotun Ojuolape Kayode (born April 8, 1984) is a Nigerian on-air personality, video jockey, actor and media entrepreneur, popularly known as Do2dTun (Pronounced D-O-To-The-T-U-N).
After pioneering a dance group called Xtreme dancers while in the University and featuring in music videos like D'banj's Why Me and Same Ni by Dj Zeez, Dotun came to wider prominence as a TV and radio personality, hosting shows and concerts.
Oladotun Ojuolape Kayode was born in Lagos to a building engineer father and a nurse mother. He is the first child of a nuclear family of three children. He attended Kemeesther Nursery and Primary school in Surulere, Lagos and then to the Mayflower School, Ikenne, Ogun State.
He then proceeded to the Lagos State University earning a Bachelor of Arts degree in Mass Communication (with specialty in Advertising and Public Relations). He grew up an always happy kid who plays football on the streets of Surulere and was at one point in his life tagged "The family's black sheep".
His father would always give him a transistor radio at every of his birthday anniversaries and so he listened to a lot of ace media personalities including; Steve Kadiri, Tope Brown, Olisa Aduba, Dan Forster among others.
What do you have to say on this? Kindly share your comments below.
Source: LNS247