Tonto Dikeh and her estranged husband, Olakunle Churchill have probably has the most epic non-couple's fight that celebrity circles have witnessed. In a new attempt to shade Tonto Dikeh, he shared an image with the caption "You glow differently when you're not hating."
If you remember, Olakunle Churchill has been on the receiving end of Tonto Dikeh's bashing, he has said quite some things in return though and he comes with another slammer. They have been at war over their irreconcilable difference.
He also wrote ;
Be positive. Happy holiday
Jealousy is just love and hate at the same time.
Haters only hate the things they can't have and the people they can't be.
A person hates you for 3 reasons
1) They want to be you.
2) They hate themselves.
3) They see you as a threat.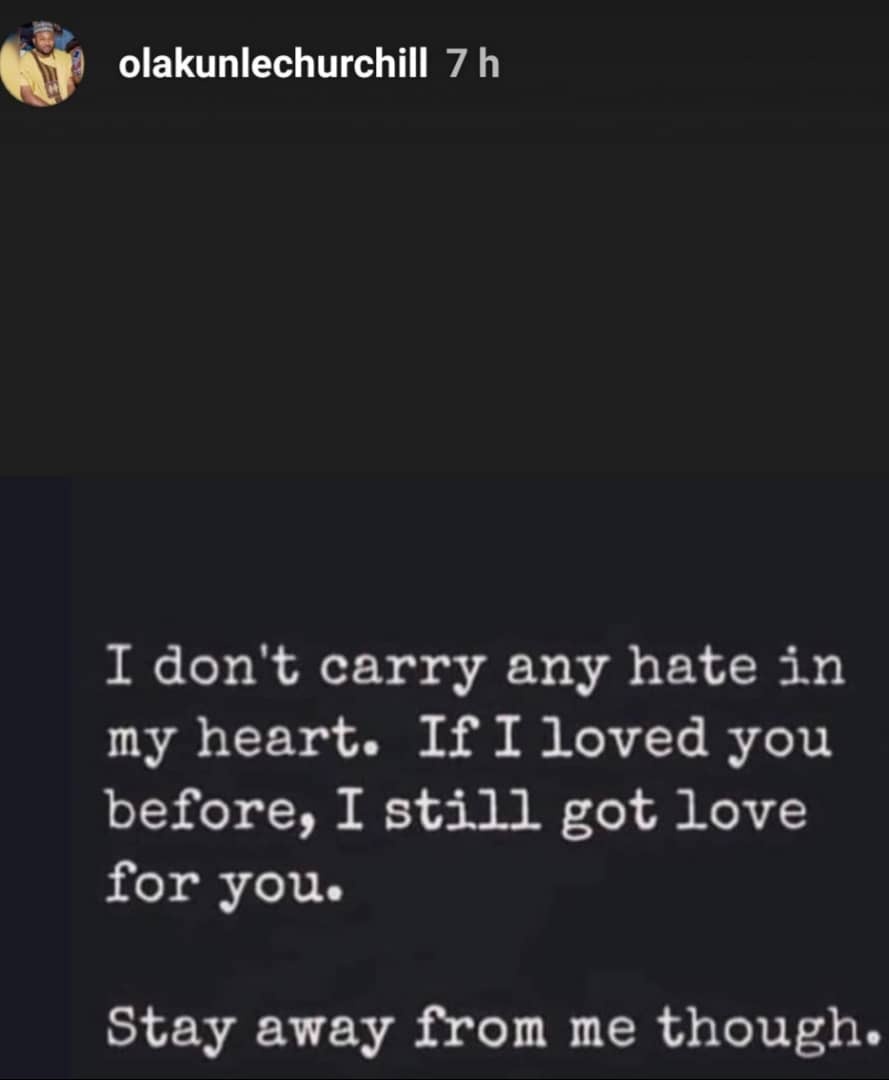 Any fool can criticize, condemn and complain… and most do. Haters don't hate you, they hate themselves. Because you're a reflection of what they wish to be. Believe in yourself and all that you are. And don't forget to love your haters. They keep you motivated. How beautiful it is to stay silent when someone expects you to be enraged.
Nollywood actress Tonto Dikeh has again slammed her estranged husband, Olakunle Churchill, by calling him unpleasant names. Dikeh, it appears, wants to drag her ex-husband to a point of finish.
After she posted on Instagram a video of herself and Nigerian football legend Daniel Amokachi while at an event, a fan commented and mentioned Churchill. The mother of one child replied savagely to question the fan who mentioned her ex's name on her post.
The fan wrote, "Heart attack for Mr Churchill." To which Tonto Dikeh then replied, "Is that a name of a pig, fool or dead body?"
See their interaction below…
Share your thoughts in the comment section below
Source: Pulse NG/ Gistreel.com