Well, you read that correctly. One might think Burna Boy is secretly married after his recent revelation that Stefflon Don is not just his girlfriend but 'wifey!'.
The music star made this known in a recent interview with Ebro on his show 'Beats1' on Hot 97 FM in the United States of America. The popular On-Air personality needed Burna Boy to clarify his relationship status with Stefflon Don and your most loved artist couldn't help but blush as he responded.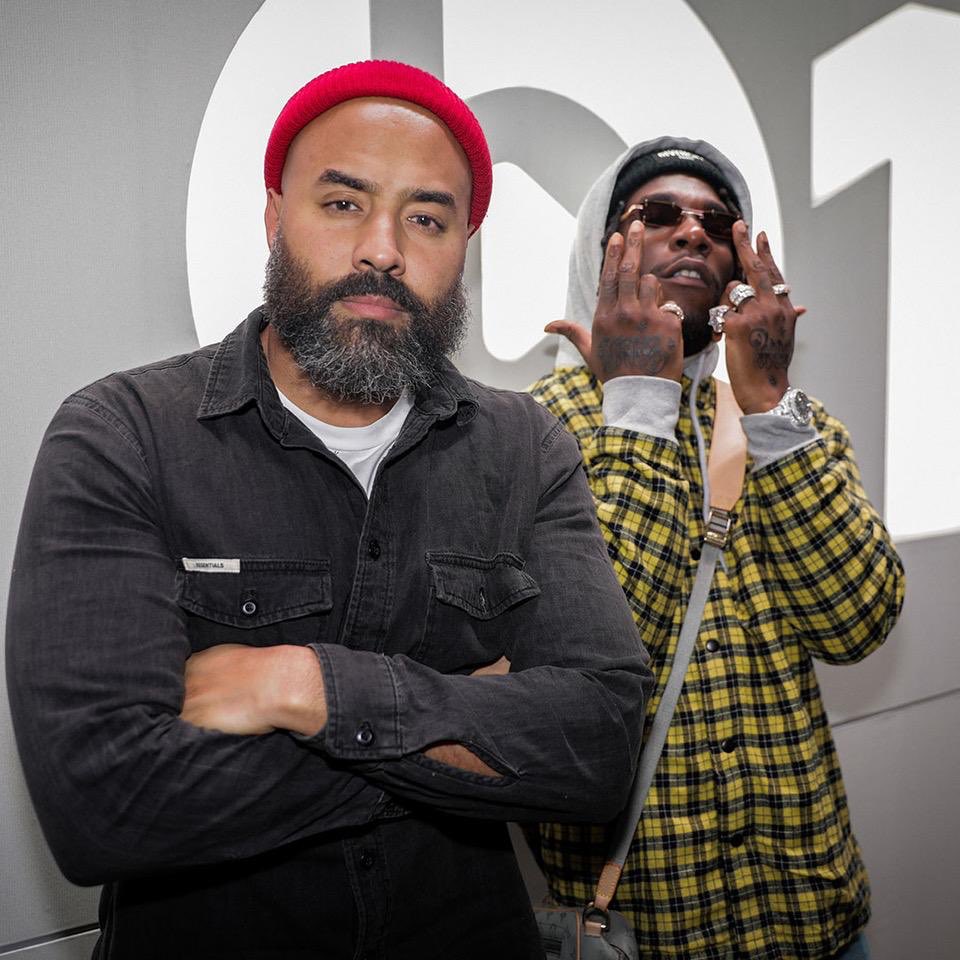 "On a more serious note, that's my wifey. If you wanted a wifey, she's like the most perfect person with that perfect description. Unfortunately, she's mine now…" he said.
So, guys, it's official, Burna Boy and Stefflon Don are an item and you can take it to the bank. There have been hints on the romantic relationship between these two for a couple of weeks now but with this latest interview, we all now know that Burna Boy is no longer single and ready to mingle.
Meanwhile, Burna Boy has portrayed Stefflon Don, a female British-Jamaican rapper he was once seen cuddling with as his "wifey".
He referenced this in a remark on his Instastory when he was complimenting the rapper for being a piece of the most selling female emcees in the year 2019. She came in the third spot with a million records sold up until this point.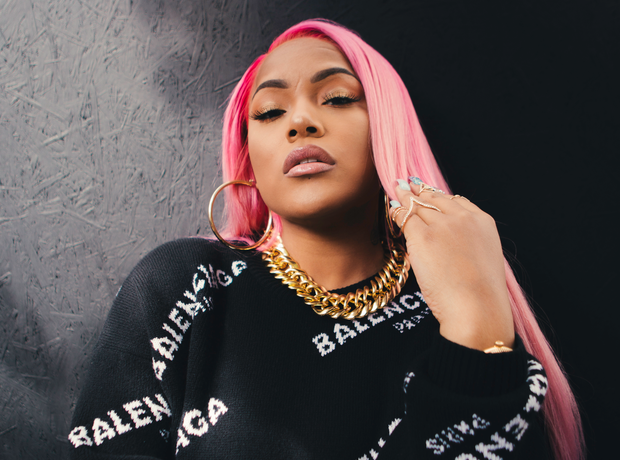 She appeared behind Nicki Minaj and Cardi B who are in the second and first positions with 5 and 8 million records respectively.
"Wifey not playing with no one out here," Burna Boy shares about Stefflon Don who was featured in a remix of Mariah Carey's 'A No No' that was released on Friday, March 15, 2019.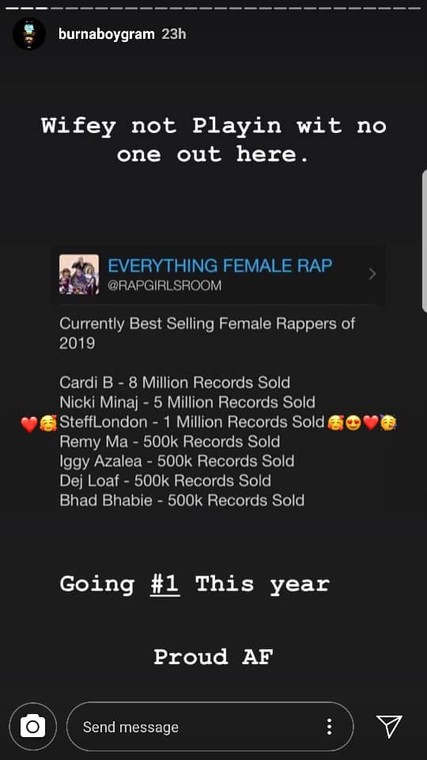 Between Burna Boy and the rapper, there has been good vibe since she surfaced on the singer's chest in February.
Twitter vehemently went on fire after the British rapper publicly confirmed her relationship with Burna Boy.
Burma Boy posted a brief clip of Stefflon Don snuggling against his chest while she slept. The clip, which quickly went viral before Burna Boy could take it off his platform, had fans making distasteful assumptions about their sex life.
In a now-deleted Insta-story, Stefflon addressed her fans confirming her relationship with Burna Boy, claiming that they've yet to take things to the next level.
– Dating rumours : Burna boy – @burnaboy and stefflondon cuddled up in a video. pic.twitter.com/GktIVRtdAa

— SubDeliveryZone (@SubDeliveryZone) February 12, 2019