Nigerian celebrities have a taste for good things and that's one thing you can't take away from them.  These fabulous bedrooms of some of our Nigerian celebrities will sure make you sleep like a baby and wake like a lion. Check out the photos right after the cut…
1. Peter Okoye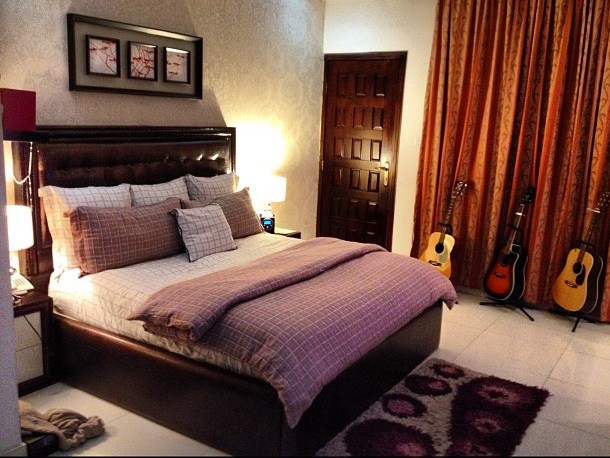 Peter Okoye of the defunct Psquare is one of the richest musicians in the country and has got some taste which can be seen in his choice of cars, houses clothings and more.
The singer's bedroom is so large and as a musician, he has his set of guitars littered around the room for practices.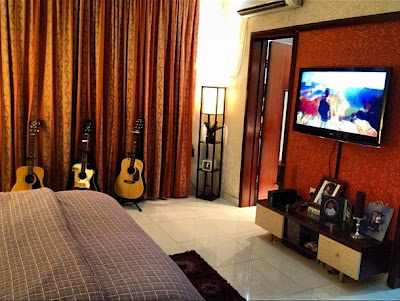 2. Wizkid
Wizkid's bedroom is one of a kind. Painted white, Starboy is sure neat guy and likes who likes to keep his room sparkling all the time.
In the video below, we can see the international singer relaxing with his remote on his hands. There is no doubt he is watching one of the music video channels.
3. Linda Ikeji
The billionaire blogger shook the whole world when she bought her Banana Island mansion in 2015 which was reportedly worth N500 million.
The single mother's bedroom is actually the biggest as the picture below proves. One can actually play a five-aside inside this room.
LOL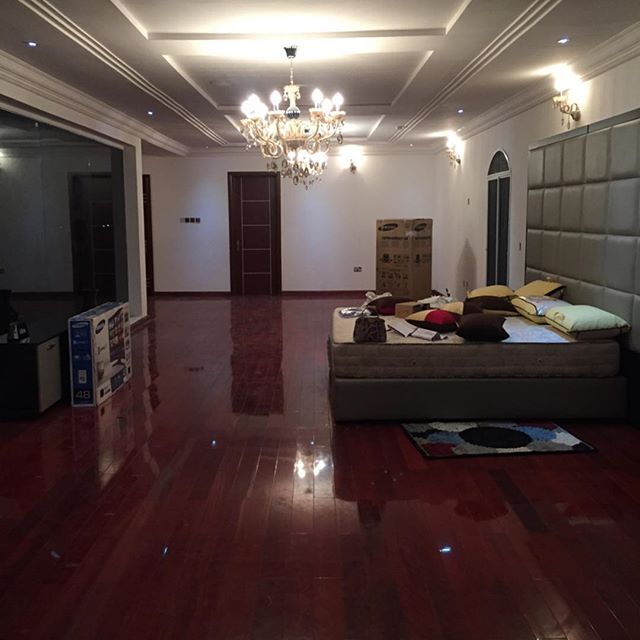 4. AY Makun
Popular comedian AY is another celebrity that set the internet on fire when he uploaded pictures of his new house. The singer's bedroom is arguably one of the most aesthetically designed. May be because he wife is an interior decorator who runs a business name, Midas.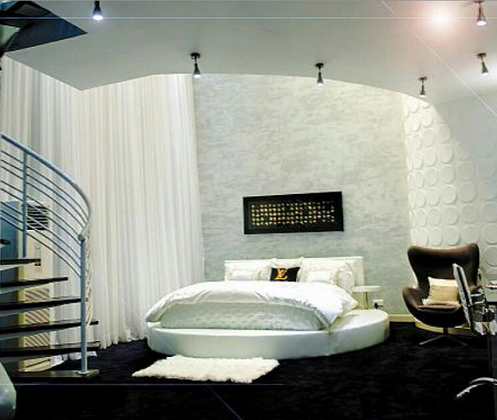 5. Yomi Casual
The younger brother to AY makes this list and there is doubt his taste is surely as high as that of his elder brother.
The celebrity fashion designer came to limelight after his brother introduced him to his star friends who he constantly make fabrics for.
6. Timaya
Timaya's bedroom is sure exquisite and very big. In one of the videos which surfaced online, MTV Base's VJ Adams had the opportunity to visit the singer in his newly completed mansion where he made his way to his massive bedroom. The comic VJ lied down teasing the singer that the floor of the room is even a better place to be.
LOL
Watch the YouTube video below:
7. E-Money
This list will not be complete if the Money man himself, E-Money fails to make it. It seems the furnitures including the bed and other stuffs are gold-plaited.
8. Tekno
Tekno's bedroom really looks like a cinema. What do you think guys? The lighting really delivered a good ambience in the room.