A marriage proposal is an event where one person in a relationship asks for the other's hand in marriage, and in most cases, it is a man who proposes to a woman. If accepted, it marks the initiation of engagement, a mutual promise of later marriage. It often has a ritual quality. Ladies are known to be lovers of marriage proposals. They are often blown away when their boyfriends drop down on one knee to pop the big question.
Most ladies look forward to this moment all their lives and when it happens, they scream and exclaim excitedly before saying 'yes' and accepting the ring. Without doubt, proposals are a very important part of a woman's life. Laura Ikeji is no different. Although now a married woman, she is still remembering the day her husband popped the big question and she agreed to be his wife. She has now released a photo showing the moment.
In the photo, her husband, Ogbonna Kanu is seen on one knee in front of her with a ring in his hands. She is seen blushing and covering her face in excitement. She shard the photo on her Instagram page and followed up with a loving caption.
She wrote: "I remember so vividly. Love u babe, love u even more now. @ogbobekee1"
Laura Ikeji-Kanu is a Nigerian fashion blogger and entrepreneur. She is the founder of Hey! Laura, an online entertainment, fashion and lifestyle blog. Laura (popularly known as Instagram queen) was born on March 15th, 1988 in Lagos State, Nigeria. She hails from Nkwerre in Imo State.
She is a fashion blogger, writer, entrepreneur, social media expert and the founder of Laura Ikeji Store and Hey! Laura. Laura Ikeji is 30 years old. Ikeji grew up in Lagos where she attended Lagos Anglican Girl's Primary School and Anglican Girl's Grammar School.
She thereafter, obtained a bachelor's degree in Psychology from the University of Lagos (UNILAG). Laura is the owner of a fashion blog called Hey! Laura wfhich launched in 2016. She also owns an online store called LauraIkeji's Shop. With an office in Lekki, Lagos it is the home of ashion, electronics, perfumes, gadgets and automobiles.
She has also published a book titled "How to Make Money on Instagram" which is currently making waves in some quarters. Her book also got endorsements from Super Eagles of Nigeria in March 2018 through the help of her husband.
Ikeji has clinched several endorsement deals including ambassador to beauty brand Ohram and BK Unique hair, brand ambassador with Pay Porte, a deal that is believed to worth millions of naira and brand ambassador for an Android Company called Island Genesys Phones.
In 2017, Ikeji got married to Christopher Ogbonna Kanu, a retired footballer and younger brother of veteran footballer, Kanu Nwankwo. In July 2017, their first child, Ryan, was born in Texas, USA. In 2018, she celebrated her 30th birthday with a brand new Mercedes-Benz. She was honoured by the ECOWAS Female Parliamentarians Association (ECOFEPA) on Monday, May 21st, 2018 in Abuja, Nigeria.
Laura Ikeji is estimated to have a net worth of about $1.2 million. The celebrity fashion blogger who tied the nuptial knots with her heartthrob, Ogbonna Nwankwo, in 2017 said in an interview with Vanguard News that being married means nothing to her.
According to her, unlike many other women who see marriage as an achievement, marriage means nothing to her because life is not as serious as most people take it.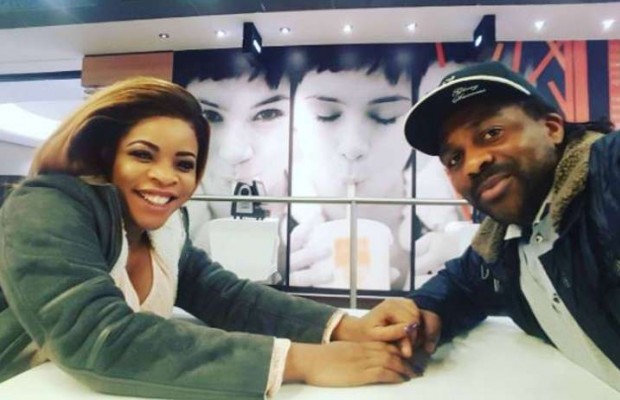 Going by her words, she has many more valuable things to achieve in life other than marriage. She specifically stressed that for her, marriage is not an achievement, but a mere obligation which has to be fulfilled for one reason or the other. She made the revelation on her Instagram page.
What have you got to say on this? Kindly share your comments in the space below.
Source: LNS247, wikipedia.org