Remember when the Lagos State Government raised the alarm over the increasing rate of wives beating their husbands in the state, saying that 138 of such cases had been reported in the state in 2016? Well, another one has got our attention.
First of all, let's start with the issue of wives beating their husbands. Haaaaaaa! some men are trying o. We understand that the first suspect when the phrase DOMESTIC VIOLENCE is mentioned is the Guy, but what happens when the culprit is the woman. Yes, I said, WOMAN.
I even heard one of the popular noisemakers in Nigeria that likes to form Macho on social media, Mr Religious activist is also a victim of domestic violence. Identity to be revealed soon. Back to the gist ?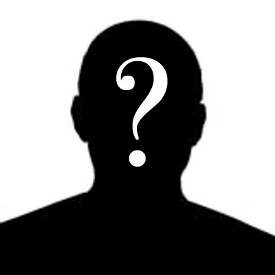 Anyway, the news making the rounds is that popular celebrity, Johnny Depp whose wife divorced and accused him of domestic violence, after proper investigation, was discovered to be the one beating the popular actor himself. His ex-wife played on people's intellect and the fact that Men are the highest offenders of domestic violence and she was smart enough to make some cool cash just before the bubble burst.
Trust our Nigerian men to jump on the matter ?
One shocking observation though was that our Feminists were nowhere to be found. I thought they stood up for equality. One would have thought that these warriors would come out to publicly condemn his wife, rather they were MIA ( Missing In Action)
But we are sure to hear the sound of the trumpet when a lady is an abuse victim. The moment we hear *piim*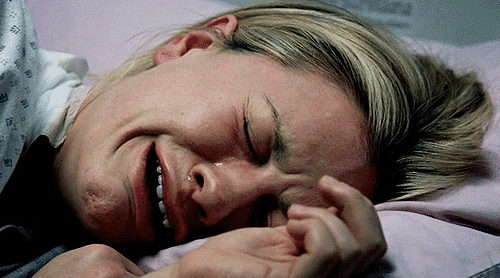 Sadly, men are victims of domestic violence too even in Nigeria and societal pressure keeps them mute. I mean, He is expected to BE A MAN right? Until she breaks his head with kondo.
Guys, the struggle is real! See how far Johnny had to go just to prove innocent ?
Meanwhile, remember that our hidden identity? Surprisingly our dear Daddy Freeze has also suffered in the hands of his ex-wife who allegedly turned him into a punching bag. Daddy Freeze how far?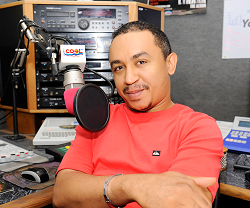 Don't come at me o, I have proof *sips tea* ?
'Popular Nigerian OAP Freeze who works at Cool FM reveals his wife (now ex-wife according to him) battered him to a bloody state'  READ MORE HERE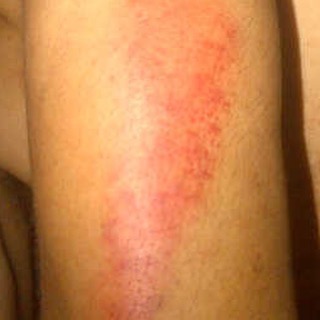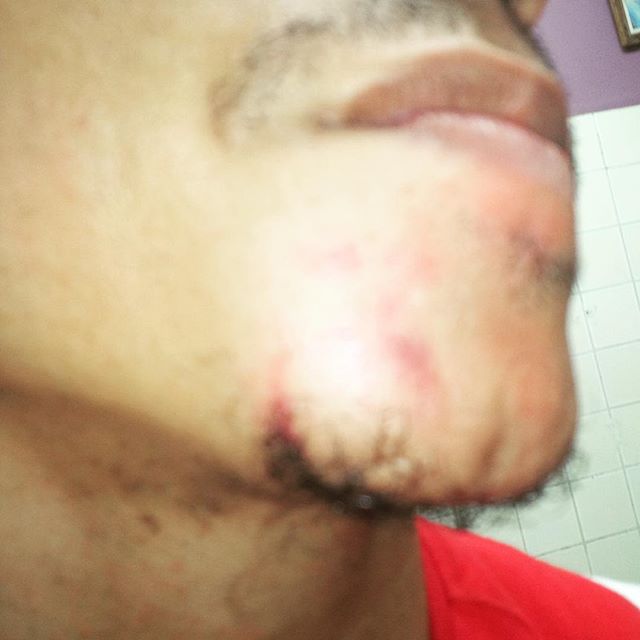 Clearly, the controversial OAP reserves his strength for other obvious purposes. Who would have thought the mighty Freeze was someone's punching bag for a while before he broke free. Don't get me wrong, I'm not trying to make light of the situation but when men like this actually publicly declare that they were victims of domestic violence, it leaves me wondering.?‍♂️
In can just imagine some haters right now saying, " After all the noise making, na woman dey beat am. Mtcheeew"
But this could be an opportunity for men to protest and form their own movement through
Nah, They'd rather chin up and hustle, after all, na money be fine bobo. No time Biko
In all of this, we must note that?
But let's not ignore the fact that;
Anyway, what we have learnt at the end of the day is
Guys what would you do if you have a partner that doesn't hesitate to beat you at the slightest provocation? let us know what you think in the comment section below and don't forget to tell others