Davido and Chioma have definitely been hit by heavy rumors these days. The latest and by far the rockiest is the one involving journalist, Kemi Olunloyo and her alleged cousin Peruzzi.  She wrote:
TROUBLE IN DAVIDO MUSIC WORLD. CHECK YOUR MOLES.
Fat bearded @specialspesh says I'm the one chatting with him on his leaked DM. ABSOLUTELY FALSE! PLS TELL THE TRUTH. At first he lied that it was fake but then seeing the O2 wifi router Gif Gaff on top, he knew he was BUSTED!
In Journalism, we protect the source. I'm RETIRED! The source of the DM between Spesh and Tobechukwu Victor Okoh aka Peruzzi is the same person who set it up @peruzzi_vibes. He is reportedly cousins with Chioma Avril Rowland. He played reverse psychology on Spesh trying to get him to speak about his female cousin to see if she's still #1 in Davido's heart since they don't want their only source of income cut off. Sadly Peruzzi just messed up Chioma's upcoming brand. In America all her cooking sponsors would have CUT her off! Chioma BLOCKED me which is no big deal, I can see her account from@hnnafricaarchives if I need to.
Peruzzi needs to apologise to Chioma if indeed she's not sleeping with anyone in London as he was trying to get info out of Spesh, Spesh needs to apologise to me and my family for his threats as I plan to make him face the wrath of the law, I do not entertain BULLSHIT??? and Davido needs to apologise to me for sexually harrassing me. This story will now have an international angle soon. A very SOUR one too. I was @bet HipHop correspondent in Canada and Davido is a BET award winner struggling for International recognition in his own country. Collaboration with Busta, features on other Artists albums, payola on New York radio and rolling Stone magazine is what money is buying for him.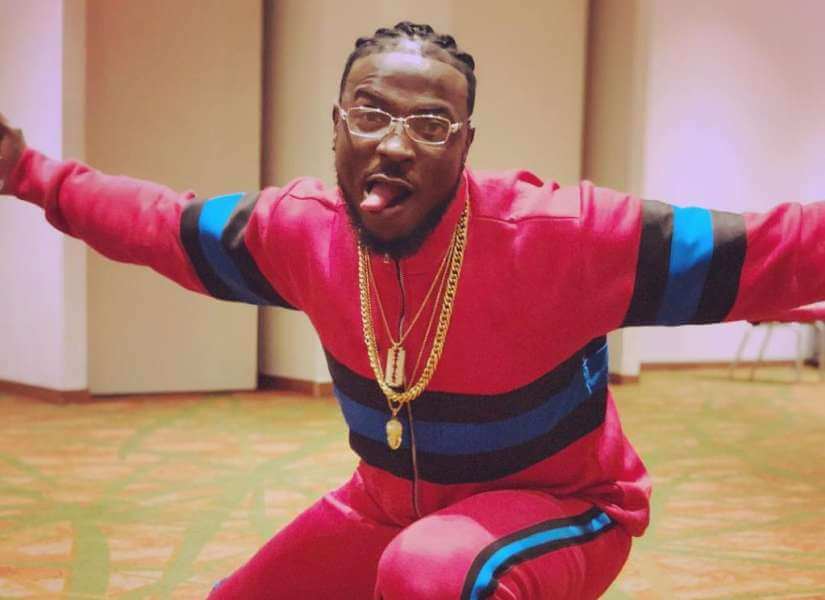 MONEY CAN'T BUY A GOOD NAME when you sexually harass women, ignore a child@mitchellanuadeleke you fathered from a one night stand prostitute you described @ayolabinjoh as when you have 3 daughters, 2 sisters and was so drunk you forgot your own late mother in your "Wonder Woman" video.
The struggle continues. I am the REAL ALPHA FEMALE Chioma. It's the kind of woman who want other women to be LIKE HER! Not low self esteemed with inferiority complex blocking me like Linda, You and others. You cannot mentor any woman when your man is shaming them.
 Kemi came so hard at Chioma that she even attacked an innocent picture of DJ Cuppy and chef chi hanging out. Controversial Nigerian Journalists Kemi Olunoyo has given her thought of a photo of Chioma in Cuppy's bed. The duo had been pictured together in bed some few days ago while in the United Kingdom.
DJ Cuppy had posted the photo on Twitter with the caption "Chioma my lover came to spend the day with me at home". In her reaction to the photo, Kemi Olunoyo mentioned that Chioma sleeps in everyone's bed. She wrote: "She is everybody's lover and sleeps in everyone's bed #Peruzzi. Be transparent Cuppy"
Share your thoughts in the comment section below
Source: LNS 247