Bobrisky , the male Barbie of Snapchat in the Nigerian sphere, has been dragged out.  A Nigerian cross dresser JP Blush has taken to social media to brutally drag Bobrisky after the latter slammed his boss Toyin Lawani. According to JP Blush, Bobrisky has a strong body odour and was thrown out of Tiannah's Empire for mixing her cream with hypo to sell to clients.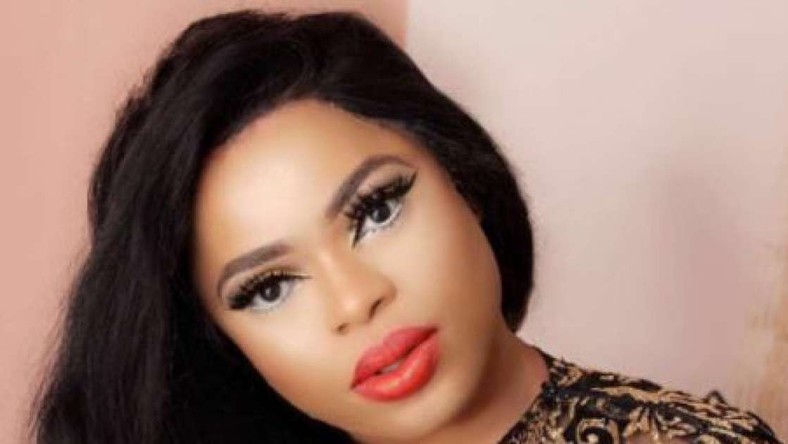 Image credit: pulse.ng
Recall things got out of hand after Bobrisky slammed Toyin, calling her broke for throwing a party for her birthday.Bob had taken to social media to write;"Hey Bitch, we all know you are so broke. Stop wasting money you don't have on birthday," he wrote.This, of course, did not sit well with Toyin, who lashed out back calling Bob a loser.
Image credit: gistreel.com
The fashion stylist wrote; "I Don't Associate with losers ,Reason why is this, can be poor&still be a winner ,like Bolanle the pepper girl, she's not rich but she's got various skills at creating so she's a winner ,like My physically challenged Girls Gladys/mercyline who can't speak nor hear& I trained them to be baddass tailor/hair Stylista, they create clothes for wizkid,tiwa etc they are winners.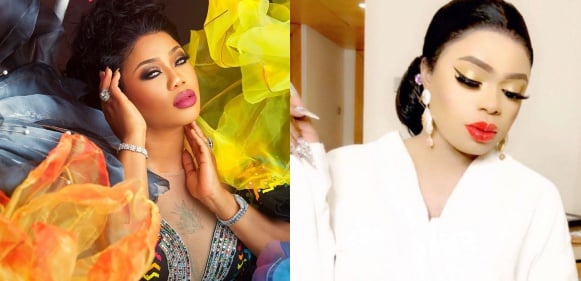 Image credit: gistreel.com
They just needs capital to Blow bigger ,if you don't have any skills you are a loser,losers Have nothing to offer ,losers need winners to Shine& losers focus on winners who don't even see them or think of them, losers need to lie to make themselves feel good or for people to think they are on A High horse .Their Talent is to lie to belong."
Image credit: nairaland.com
Likewise, it will be recalled that Toyin Lawani's protégé called out Bobrisky on social media following his beef with his boss.Bleaching advocate, Okuneye Idris a.k.a Bobrisky fired shots at Toyin Lawn over her lavish 37th birthday concert Bobrisky who doesn't show subtlety when firing shots, advised Toyin to stop wasting money she doesn't have on her birthday.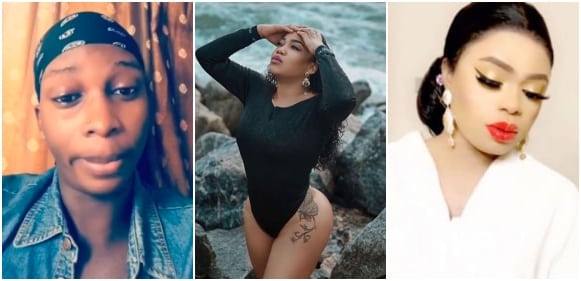 Image credit: gistreel.com
After Toyin responded to Bob's shots, the self-crowned snapchat queen still went on the platform to continue the beef. In the process, Bob called out Lawani's boy, Johntel Peters aka Black Barbie saying he is aspiring to be like him. This got the young dude pissed and he slammed Bobrisky in return.According to Black Barbie, Bobrisky is not verified on instagram because he bought fake followers. Barbie also says, Bobrisky's mom is somewhere in magodo selling and begging.He however ended it, saying Bob is one bitter soul who should really ask himself, if he loves the life he is living!
What do you think about this? Kindly drop a comment below.
Source: gistreel.com