Nigerians remain the happiest people in the world for obvious reasons. Everything our hands touch or our eyes see, we turn to gold. Most times, our hands are put to work, eerm, not really but on social media, once a Nigerian is involved, it's sure to go viral. So luck shone on Eli Waduba Yusuf and others like him after his painting of American celebrity, Kevin Hart made him go viral on social media. Hold on, wait till you see the hilarious paintings that sprung up afterwards.
Right now, I'm trying so hard to hold it in, I just can't help but laugh at Don Jazzy right now. The artist nailed that NOSE like a pro. ?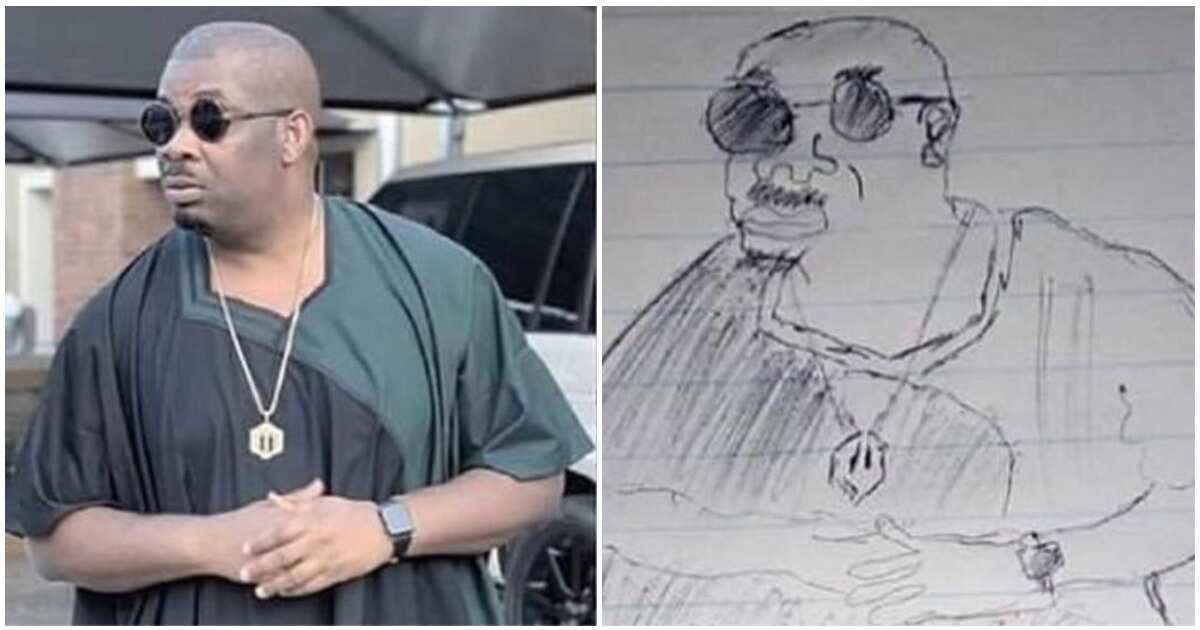 Well, Mr Austin Abayi jumped on the trend and delivered this masterpiece, sadly, he got some shading from the celebrity himself. In Yoruba, it's called Ela Oju kaan. Let's continue.
Diva of Life, Mercy Johnson looked ravishing in this breathtaking pencil sketch clearly showing her endowed figures and angelic face. *coughs* ?????
But why, why would anyone do this to Peruzzi. This artist must be related to Amaka because all I see is disappointment. lmao
Hmmm, what's happening here, I don't understand what this artist did to Adesuwa's lips and that head on Banky W, EPIC!?
I can just imagine Ay saying this, " After investing years in Nigerian comedy and hitting millions in the process, is this the kind of reward I get? Nigerians why are you people like this. Una Papa oh " ??
Ah hanty Tiwa no be hangry, at least he got the design on your fabric.
Lady Toks got her share of the banter. We can't help but love this painting of her.
Trust us to go global with this delivery of Music star, Beyonce. A quality painting you can't deny. lol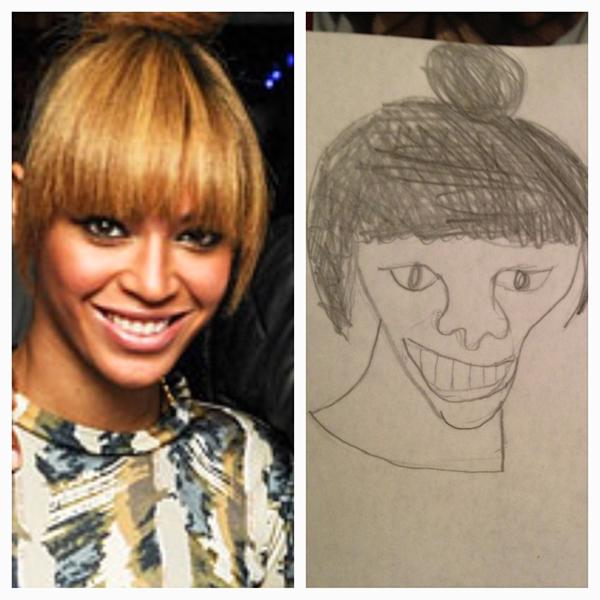 I reserve my comment. * sips tea *
Buhahahahahahahaha, Reminisce sorry oh
And it wouldn't have been complete without the street king himself, Olamide Baddo
Oya show them group picture. ??? Phyno nwanne looked dashing in this one and Tiwa Savage again got a double dose of love. From pencil to Biro, Babe is on fire.
And finally, done by yours truly. I present the one and only, Cossy Ojiakor
If you've got any more photos, kindly share your thoughts with us in the comment section below and don't forget to share. We can't wait to see more from our talented artists out there. If you're planning on joining the crew, please feel free to send us your sketch. it will definitely go viral.