Top  Nollywood actress Toyin Abraham has finally reacted to the trending news that she is pregnant with her first child.The actress who is reportedly in a blooming relationship with Co actor Kolawole Ajeyemi reacted when a loyal fan asked why she has posted no recent photos in weeks.
According to the fan, the news is viral that Toyin is pregnant, she enquired to know if this is the reason there have been no new photos but throw backs.
Image credit: sidomexentertainment.com
Likewise, it will be recalled that recently Toyin Abraham revealed the kind of man she wants. She posted the picture while she wrote: It's so funny when you get hurt or abused so much, you can finally say I'm used to it.I don't want a perfect friend/man. I want an honest friend/man.Countdown to my movie shoot @slayalakadasfinalsaga .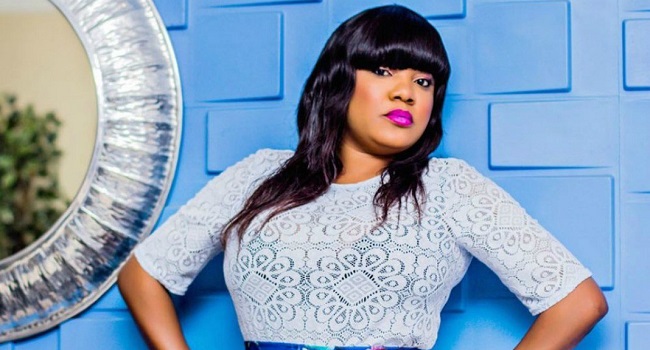 Image credit: ripplesnigeria.com
However, for the extravagant celebs, a suitable partner will be one with right amount of everything including the size of his bank account. However, some single Nigerian celebrities still believe in love and are waiting for that someone who will sweep them off their feet. Actress, Toyin Abraham might be one of those people. It will be recalled that in a recent Instagram exchange Toyin Abraham, told a fan that she is contented and hardworking and only dates people for love and not money.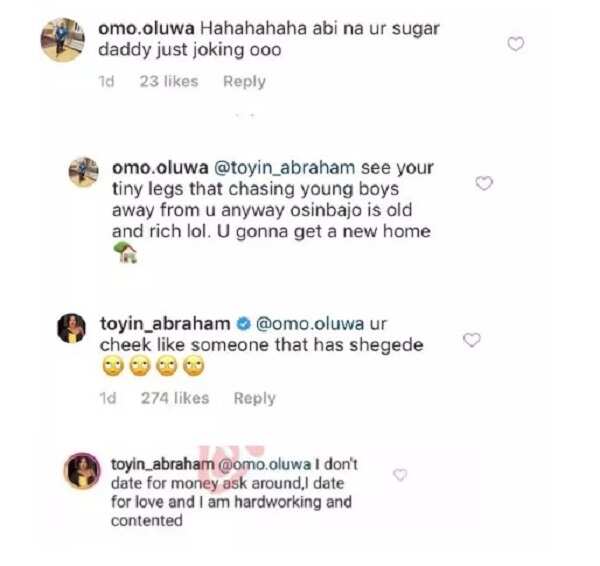 Likewise, actress, Toyin Abraham is of the opinion that social media has succeeded in taking the place of family and loved ones away from its users.According to the talented thespian, people now prefer to connect with loved ones through social media platforms instead of meeting with them physically, a trend which she said has increased levels of betrayal and depression.
Image credit: kemifilani.com
In a lengthy post on Instagram, she described people in the 21st century as a generation that doesn't want real relationships. "21st century, the generation that doesn't want relationship. We want that social media relationship that everyone can comment and like on. True bonding is very hard now because we converse via DMs, pings, WhatsApp etc…," she posted.
What do you think about this? Kindly drop a comment below.
Source: kemifilani.com