Social media fashionista and sister to famous blogger Linda Ikeji, Laura Ikeji Kanu was reported to have been having issues with her sister-in-law Amara Kanu, after Amara called out and insulted Laura's husband on social media. On Laura's post on her Instagram page, she revealed her plans to reconcile with Amara and end the fight between both families.
She wrote;  "Hey guys,
So this is my beautiful sister in-law, heard she's great, heard because we have never met but heard she's cool. Hopefully we'll meet soon and talk x hug this whole thing out. We were quite cordial until she called my husband out on Instagram n never apologized. Since then we never spoke or exchanged messages, hence the "We re not friends statement. Listen guys I'm not someone to ever bring negative light to the family, I'm a strong defender of family, u see how I love my siblings that's how I've been with all my in-laws. I don't want to be known as someone who would intentionally bring division among siblings cos I won't want that With my brother or sisters."
Photo Credit: Within Nigeria
"My husband n his brother re quite close n I don't want that to change for any reason Whatsoever. I won't want that to happen to me and Peks. Besides my in-law is an amazing man. Pls enough of the hate, enough of the name calling, enough of supporting one family or the other, let's stop the team A or B. In the end we will all sit at a table and eat as one big happy Kanu family.
All I said were from an angry place and I'm never someone to be angry or let a troll get to me. I shouldn't have. So hey let's be a lil kinder and let love lead. Will make the first move and put a call through. And Amara pls call ur bro inlaw hun, it's time for that talk. L"
Photo Credit: Ghafla!
Laura Ikeji-Kanu is a Nigerian fashion blogger and entrepreneur. She is the founder of Hey! Laura, an online entertainment, fashion and lifestyle blog. Laura Ikeji-Kanu (popularly known as Instagram queen) was born on March 15th, 1988 in Lagos State, Nigeria. She hails from Nkwerre in Imo State. She is a fashion blogger, writer, entrepreneur, social media expert and the founder of Laura Ikeji Store and Hey! Laura. Laura Ikeji is 30 years old. Ikeji grew up in Lagos where she attended Lagos Anglican Girl's Primary School and Anglican Girl's Grammar School.
She thereafter, obtained a bachelor's degree in Psychology from the University of Lagos (UNILAG). Laura is the owner of a fashion blog called Hey! Laura which launched in 2016. She also owns an online store called LauraIkeji's Shop. With an office in Lekki, Lagos it is the home of fashion, electronics, perfumes, gadgets and automobiles. She has also published a book titled "How to Make Money on Instagram" which is currently making waves in some quarters. Her book also got endorsements from Super Eagles of Nigeria in March 2018 through the help of her husband.
Ikeji has clinched several endorsement deals including ambassador to beauty brand Ohram and BK Unique hair, brand ambassador with Pay Porte, a deal that is believed to worth millions of naira and brand ambassador for an Android Company called Island Genesys Phones. In 2017, Ikeji got married to Christopher Ogbonna Kanu, a retired footballer and younger brother of veteran footballer, Kanu Nwankwo.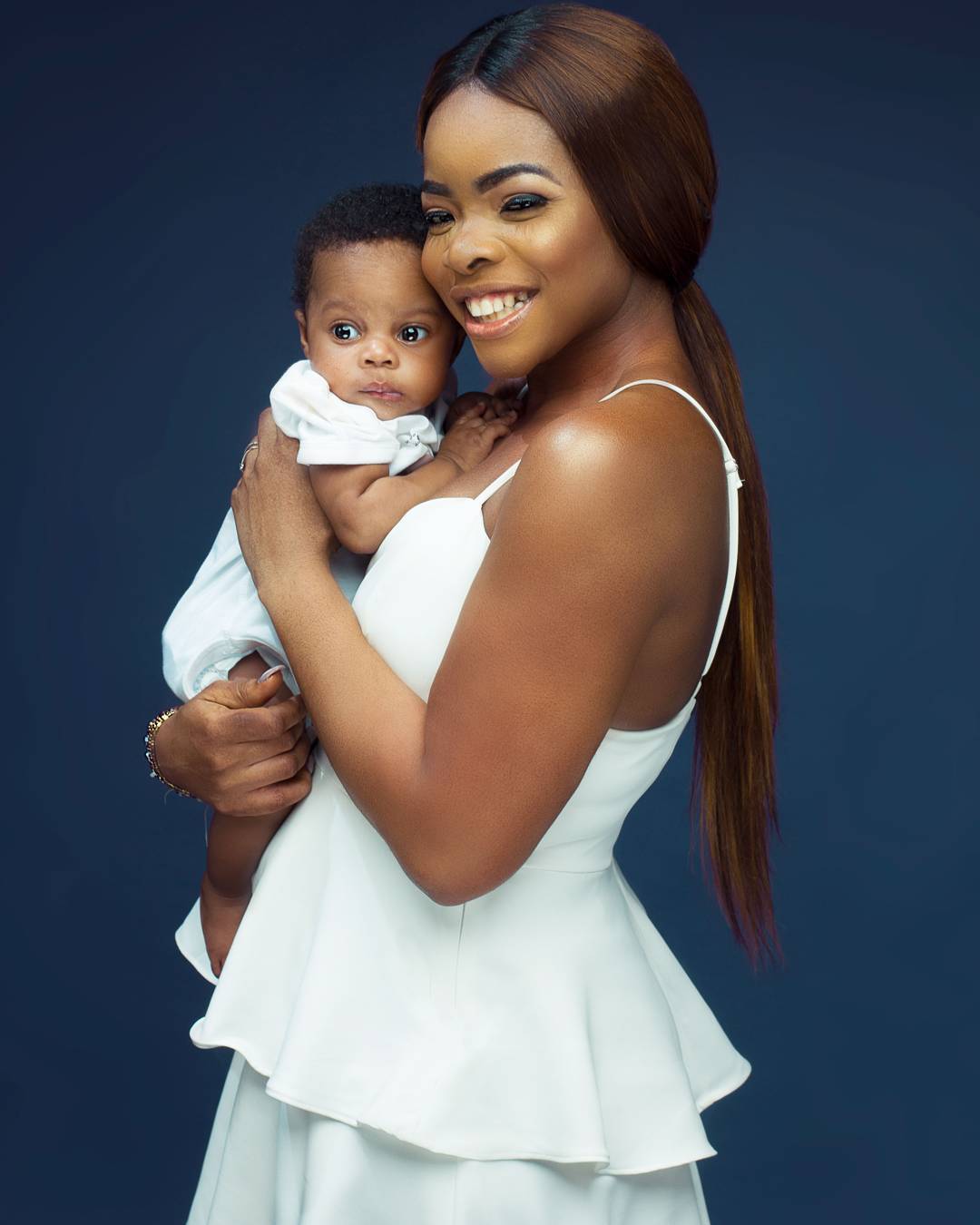 In July 2017, their first child, Ryan, was born in Texas, USA. In 2018, she celebrated her 30th birthday with a brand new Mercedes-Benz. She was honoured by the ECOWAS Female Parliamentarians Association (ECOFEPA) on Monday, May 21st, 2018 in Abuja, Nigeria. Laura Ikeji is estimated to have a net worth of about $1.2 million. The celebrity fashion blogger who tied the nuptial knots with her heartthrob, Ogbonna Nwankwo, in 2017 said in an interview with Vanguard News that being married means nothing to her.
According to her, unlike many other women who see marriage as an achievement, marriage means nothing to her because life is not as serious as most people take it. Going by her words, she has many more valuable things to achieve in life other than marriage. She specifically stressed that for her, marriage is not an achievement, but a mere obligation which has to be fulfilled for one reason or the other. She made the revelation on her Instagram page.
Kindly share your comments on this in the space below.
Source: LNS247