Linda Ikeji,  the Nigerian blogger, writer, entrepreneur and former model, she is  popularly known for her blog and she is one beautiful lady who has no problem showing off her lovely body in a colourful array of clothes. However, in recent times, her sister Laura Ikeji has been said to be more stylish than she is. Many fans have also attributed her style to being predictable.
Image credit: ghafla.com
The beautiful blogger has taken the comments of her own fans and sister to heart. No doubt, she has seen it as a challenge, and hence, she is leveling up her fashion game.Recently, the successful entrepreneur took to posting some pictures of herself in very chic clothes. She wore a prim, leather pair of trousers and topped with a transparent blouse with ruffles at the front.
Her cropped hair made her face slimmer and more on the attractive side. Knowing that she looked absolutely nice in these photos, the blogger took to her Instagram page to post photos.
Image credit: nigerianpilot.com
Alongside the cute photos she shared, through her captions, she also shaded her fans and her sister with whom she was in a fashion battle. First off, she told Laura to come and testify to how stylish she was.Then, she addressed her fans by sending a shout out to those who said her style was predictable.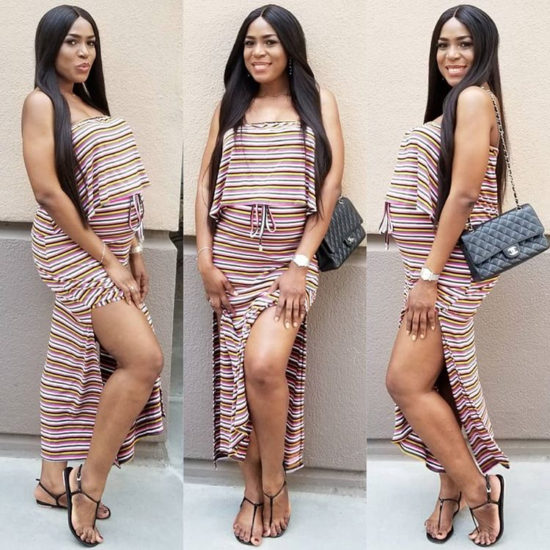 Image credit: 36ng.ng
Her post was meant to shade those who could not see the beauty in her fashion sense.She took tto her IG page to serve them hot new style in new photo which she captioned; "S/O to all those who say my style is predictable". Many fans could not help but react to this trolling coming from the Nigerian celebrity.
What do you think about this? Kindly drop a message in the comment section.
Source:Within Nigeria