BB Naija 2018 finalist, Cynthia Nwadiora popularly addressed as Cee-C has started 2019 on a good note as she adds CEO to her bio. Cee-C who is also a fashion influencer launches a sports clothing line, CEGAR for gym lovers like herself.
She took to her Instagram to share this exciting news with her fans and also the inspiration behind the brand. She addressed herself as "Lawyer, Entertainer, Influencer & CEO!"
THIS HAS BEEN A LONG TIME COMING BUT @OFFICIALCEGAR IS FINALLY HERE , AND I HAVE NEVER BEEN SO EXCITED AND TERRIFIED AT THE SAME TIME . EVERYONE WHO KNOWS ME , KNOWS THE GYM IS MY SOLACE FOR BOTH MY MENTAL AND PHYSICAL FITNESS AND I AM SURE MANY CAN AGREE THAT THERE ARE VERY LIMITED OPTIONS AVAILABLE IN REGARDS TO GYM APPAREL IN LAGOS . WELL , I DECIDED TO DO SOMETHING ABOUT THAT BY STARTING MY OWN LINE AND ALSO SOURCING FROM OTHER DESIGNERS TO INCREASE AVAILABILITY.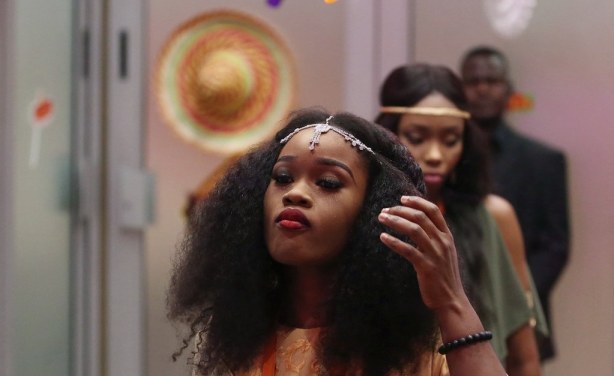 THERE ARE SO MANY TIMES I BEAT MYSELF UP FOR TAKING ON THIS PROJECT AT THE BUSIEST TIME OF MY LIFE; THIS TOOK A LOT OF SLEEPLESS NIGHTS , SWEAT, TEARS AND MONEY. I ALMOST GAVE UP SO MANY TIMES BUT THANK GOD FOR A RESILIENT SPIRIT. MY BABY IS FINALLY HERE Y'ALL AND I AM SO EMOTIONAL .
THANK YOU TO THE PEOPLE THAT WORKED WITH ME ON THIS , WORDS CANNOT EXPRESS MY GRATITUDE. WE STILL HAVE SO MUCH WORK TO DO BUT TODAY WE CELEBRATE ! TO MY AMAZING SPARTANS, YOUR UNWAVERING SUPPORT AND RESILIENCE KEEPS ME GOING, THANK YOU . TO MY FAMILY , WHAT WOULD I DO WITHOUT YOUR LOVE ? I JUST ADDED MY FAVORITE TITLE YET TO MY NAME ….
CYNTHIA NKEM NWADIORA ……LAWYER, ENTERTAINER , INFLUENCER AND CEO !!!