Popular Ghanaian and Nollywood actor, Omar Sheriff Captan graced our tv screens and won our hearts on the popular TV series Tinsel. The handsome actor made some shocking revelations during an interview that has gone viral on social media.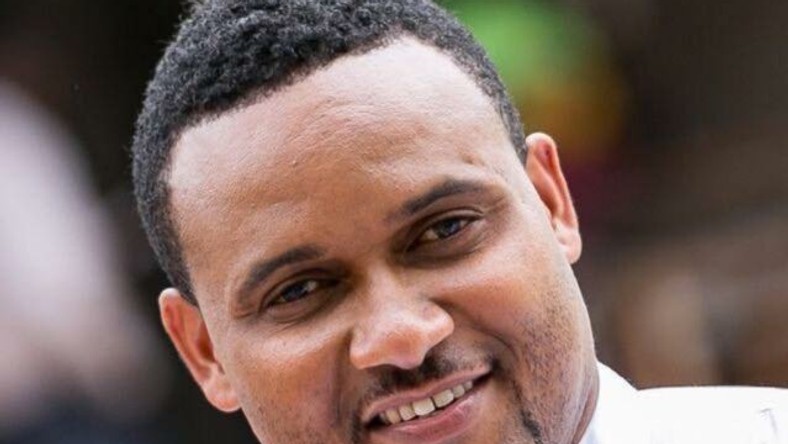 photo credit: pulsegh
Ghanaian actor Omar Sheriff Captan has disclosed that he lost his virginity at age 17 and didn't regret it at the time.

The "My Darling Princess" who is now a preacher told Abeiku Santana on "Atuu" show he enjoyed losing his virginity when he was 17 years. According to Sheriff, a certain lady who was a bit older than him broke his virginity and taught him how to practice sex.
"I broke my virginity at age 17 and I enjoyed it. A lady taught me how to practice sex. She was older than me," he divulged.
For Omar Sheriff Captan, he didn't regret the moment whether or not it was the right time to do so.
"Whether it was the right time or not, I enjoyed it. I liked it at that time," he added.
Watch the snippet of their interview below.
In 2013, we heard that former "Tinsel" star, Omar Sheriff Captain was slated to host a new marriage reality show, "Ten to Bee" and now, he's tied his own knot first with longtime girlfriend, Cindy. The concept of the show is for 'ten couples looking to get married to achieve a successful marriage' in Omar's words. The actor/presenter had a very 'low key' but enchanting wedding ceremony which took place at La Palm Hotel in Accra, Ghana. The event saw Ghanaian actor Van Vicker as the best man and Yvonne Nelson as a guest.
PHOTO CREDIT: CITIZEN LOLADE
If anyone finds popular actor Omar Sheriff Captan preaching in a church, the one should not be too surprised because the handsome actor is now born-again and God is using him to bless other people. Omar, looking dapper as always, told Showbiz last Friday that he felt the special call of God six years ago but did not pay much attention to it until he miraculously prayed to heal his little sister who was suffering from convulsion. Thereafter, he said, God has led him to do many wonderful things.  "It is not everything I can say but I thank God for making me see the light".
Omar now wants to be called Evangelist Omar Sherriff Captan. "I have so far preached at a few churches including Ofori Amponsah's church as well as the  International Central Gospel Church and the responses have been fantastic. I am mostly at Achimota forest doing some wonderful work of God and I believe God will take me far" Omar said. Asked what he is currently doing, Omar Sheriff who has not been active in movies since Tinsel said he wants to do the work of God full time with his new-found talent.
PHOTO CREDIT: BLOG STATS
Known  for movies such as Outrage, Dark Sands, My Sweetie and television series Tentacles , Broadway, and Tinsel, Omar Sherriff said he doesn't want anything to stand in his way now that he has seen God and serving Him wholeheartedly
"I will not allow anything to come between God and I because I have gone through a lot. I thank God for bringing me this far and I advise anyone who hasn't given him or herself to God to do so now because God is a sweet father" Omar pointed out. Omar Sheriff who is a divorcee but taking things cool has just featured in a new movie Cheaters which features actors Jackie Appiah, Adjetey Anang and others and will be premiered at the Silverbird May 24.
Talking about the movie, Omar said the movie throws more light on the assumption that marriage is the only war in which one sleeps with the enemy. "If the couple is inseparable, it usually takes five people to separate it and Cheaters reflects just that. In this film, love is portrayed as a mysterious adventure that takes one through many twists and turns.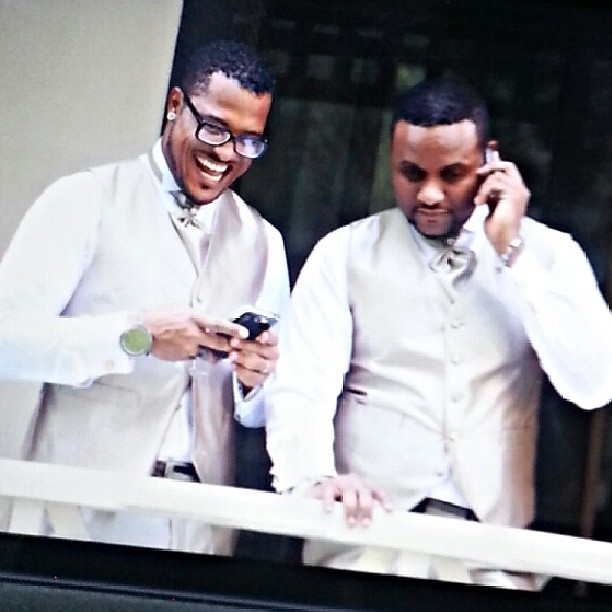 PHOTO CREDIT: BELLA NAIJA
Also in the African movie world, reports from Nollywood say popular actor Zack Orji has totally given his life to Christ. He has now been made a Pastor and for some time now he has been winning souls for Christ. According to the reports, Zack had been on the corridors of evangelism in the past two years. He was proclaimed an evangelist by the President of Christian Central Chapel International (CCCI) Bishop Emma Isong.
The actor was said to have moved from one church to the other with the ministry, working hard and praying to get further official pastoral ordination. He had been preaching at engagements in various churches such as Shepherd House Assembly in Makurdi, Lafia, Abuja and the Diaspora.
The actor's dreams of becoming a full minister of God became a reality a few weeks ago when he was officially ordained a pastor by Bishop Lawrence Osagie. It was also gathered that Zack Orji will continue with his inspirational style of preaching which will open him to frequent travelling all over the world to preach the word of God.
Kindly share your thoughts with us in the comment section below and don't forget to share.
SOURCE: PULSE
PHOTO CREDIT: PULSE