Popular Self-acclaimed billionaire and celebrity blogger, Linda Ikeji had a rich woman's dilemma on which car to drive out earlier today. The 38-year old blogger, a mother of one based in the Banana Island area of Lagos State has showcased her fleet of cars – Range Rover, Mercedez Benz and also a Bentley which is close to a N100 million. She wanted to step out yesterday, Sunday and felt confused about the car to drive out.
"Little girl problem. Wondering which car to drive out in today……lol. Seriously, nothing beats having money of your own. #toosweet!," she captioned the photo. See other photos below:
Recently, she showed off her different designer bags in her Closet. It's no doubt that the proud mum of one has got alot of bags.
Linda Ikeji's blog is apparently her biggest venture. After graduation, Ikeji started blogging in 2006. She became an active blogger in 2007 using a blogger sub-domain lindaikeji.blogspot.com and later obtained her domain www.lindaikejisblog.com.
On August 22, 2016, on her blog, she announced the creation her online TV network, Linda Ikeji TV alongside other brands she was establishing. Linda Ikeji TV airs a variety of programmes ranging from talk shows, reality shows, TV series to Movies. The Network both produces some of its programmes and also buys TV contents.
Linda Ikejia also ventured into online radio broadcasting. The station is operated from the Linda Ikeji Media Office. Some of its programmes are broadcast live on Linda Ikeji TV. Linda Ikeji launched a social networking platform named Linda Ikeji Social on the domain name LindaIkejiSocial.com.

Ikeji runs a non-profit project themed "I'd rather be self made; No thanks". In her interview with HipTV, she revealed that through the project, she assists young girls aged 16–25 who have great business ideas and are willing to venture into entrepreneurship. She gave out the sum of NGN10,000,000 in the Phase 1 of the project.
Linda Ikeji born Linda Ifeoma Ikeji, is a Nigerian news blogger, writer, entrepreneur and former model. She is best known for her blog, Linda Ikeji's Blog. She was born on 19 September 1980. She was born and raised in a Catholic family from Nkwerre, Imo State. The popular Nigerian blogger and proud mum of one took to her social media space to share a cute selfie with her son, Jayce Jeremi to celebrate Valentine's day.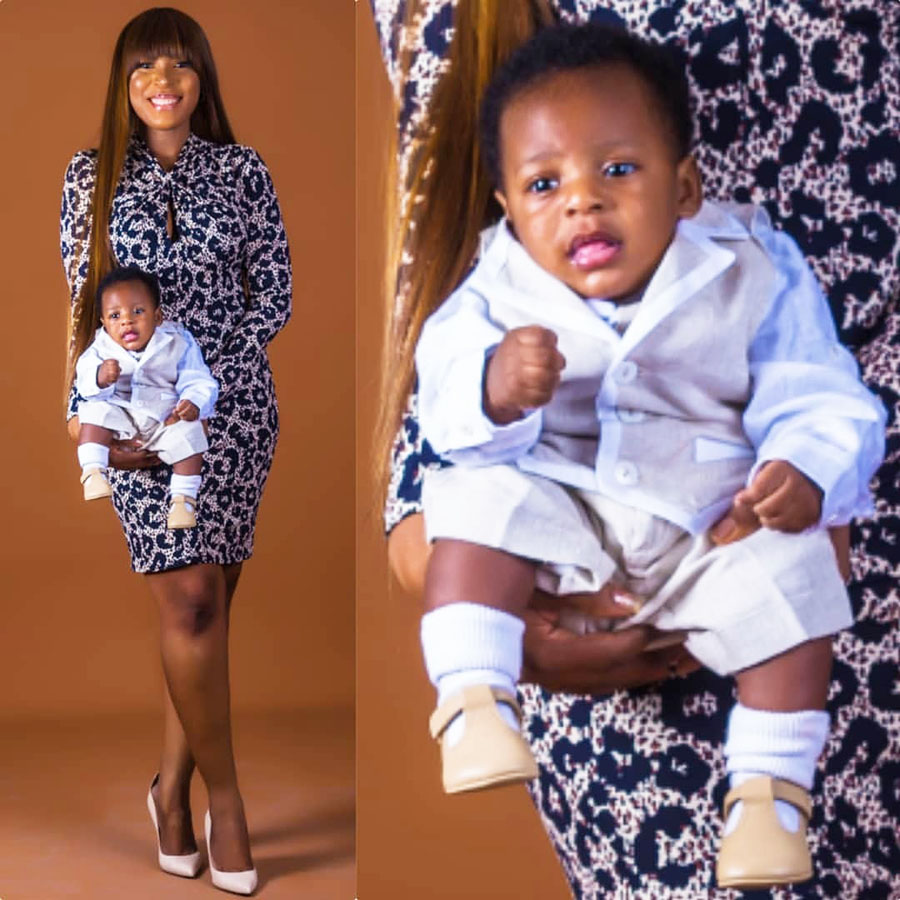 She wrote;
'Wishing you the kind of love you pray to find, or maybe the kind that takes your breath away. Better yet, the kind of love that is true, pure and eternal; the one that brings you only peace and joy. May people who belong in your life find you and stay and may whatever that is beautiful, meaningful and brings you happiness be yours this day and always.
Happy Valentine's Day from Jayce and I .'
She finished secondary school at the age of 17 and, at 18, enrolled at the University of Lagos, where she studied English Language. To assist her family and support herself through school, she had part-time jobs as a waitress, model and writer. Ikeji graduated from the University in 2004. Linda began her hobby in writing at the age of 10. After graduation, Ikeji started blogging in 2006 as a hobby. At that time, the internet was not as pronounced in Nigeria and she had to make her posts at a cybercafe.
Source: Yabaleft?LNS 24/7
What do you think about this? Please share your thoughts with us below