On a sunny Friday afternoon in Lagos, TV Host and Producer, Vimbai Mutinhiri, held an exclusive soft launch for her digital empowerment portal for young African women, thevimbai.com. Vimbai Mutinhiri is a Zimbabwean model, television personality, actress, musician and a former Big Brother Africa housemate. She started her career at the tender age of 14. She has hosted and co-hosted several events including the Africa Magic Viewers Choice Awards (AMVCA) in 2013. She has since managed to scope several endorsement deals spicing up her popularity on the African continent. In March 2018 after her father, Retired Brigadier General Ambrose Mutinhiri retired from the Zanu-PF political party, Vimbai reportedly applauded him.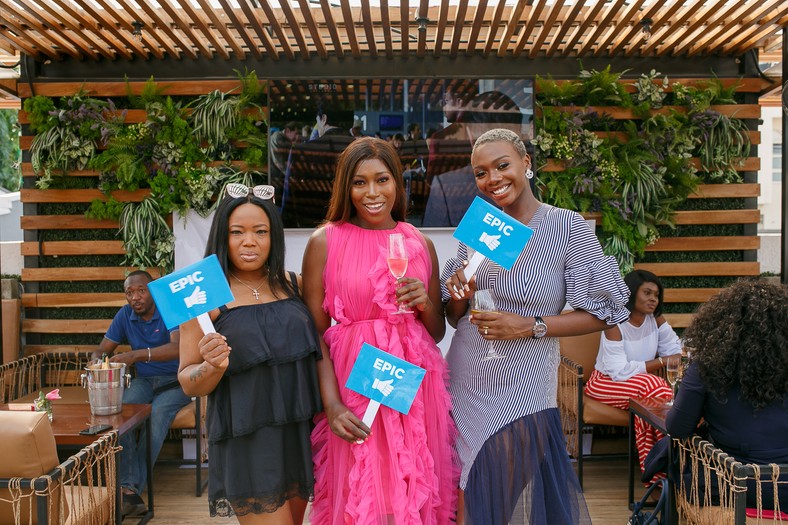 The event was a fun-filled time of sisterhood, bonding, and honest conversations about issues and hot topics that are directly impacting the mindset and welfare of African women of this generation, such as regulations around skin lightening products and alleviating 'period poverty'. Guests present had the opportunity to share their unique perspectives in a safe, non-judgemental space. Vimbai highlighted how the platform was created for conversations such as these to continue online, in video series exclusive to the platform such as 'In Her Shoes'.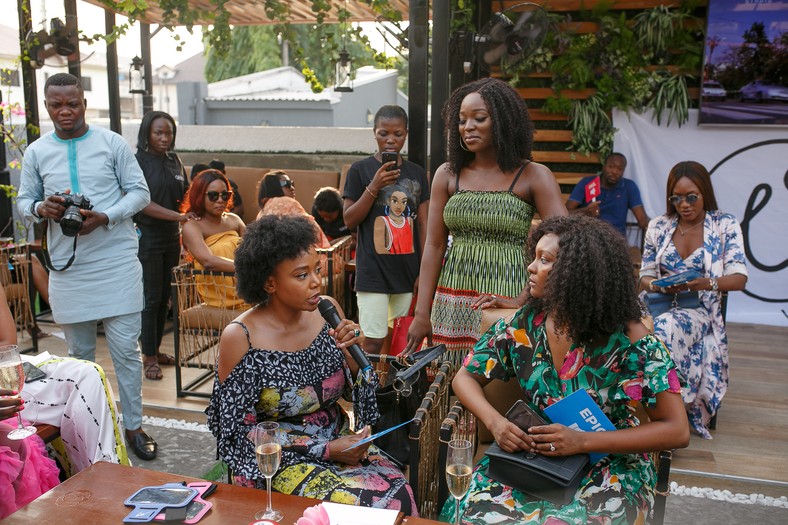 During the event, all the fabulous ladies present enjoyed spa treatments provided by Oriki Spa,while sipping on Boschendal Wines, and feasting on delectable finger foods. The eclectic guests in attendance included: Osas Ighodaro Ajibade, Michelle Dede, Fade Ogunro, Mimi Onalaja, Tomike Alayande, Valerie Ike, Taje Prest, Olamide Olanrewaju, Yetty D, and more.
Vimbai Katherine Mutinhiri was born on 18 February 1987, being the last of four children of Ambrose Mutinhiri and Tracy Mutinhiri in Harare. Her father was an ambassador and this would see her being a resident in different countries. Her mother attributed that she was an exceptional student that would see her skipping the first grade after graduating from pre-school. From abroad, the family relocated home and Vimbai enrolled at Arundel Girls High and Peter House.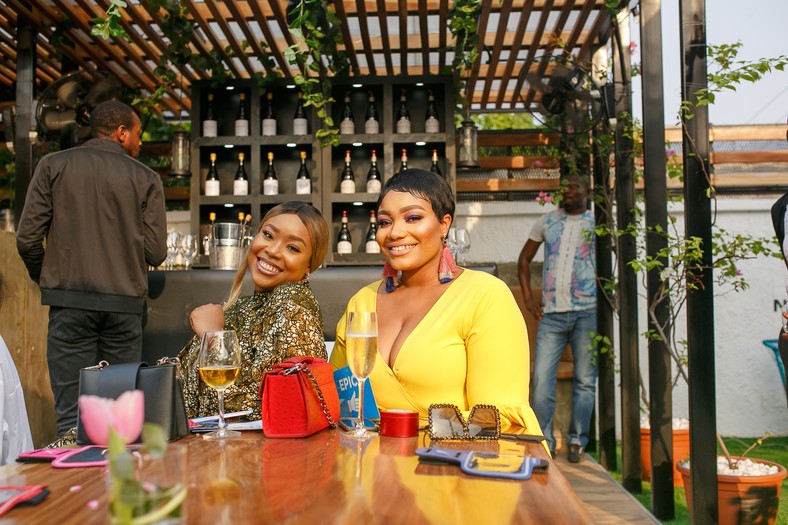 On completing her high school education, Vimbai proceeded to the University of Cape Town and would graduate with a Bachelor of Social Science Degree in Politics, Philosophy and Economics. In an interview, Mutinhiri mentioned that she has a spouse. She also mentioned that she had a fiance who died.
Vimbai's early works would see her featured in a short film titled Who's in Charge, that would be featured during the Zimbabwe International Film Festival in 2001.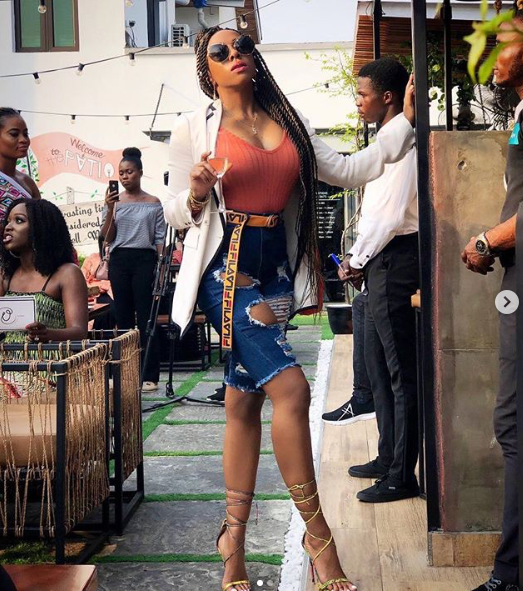 Whilst in South Africa, Vimbai became a full-time professional model while being a full-time student at the University of Cape Town. She became Miss Global Face of Bio Oil after doing several campaigns for the company. She also did several campaigns for MTV Base, Estee Launder and Zain. She has appeared on the cover pages of South African most read magazines such as True Love and Drum. This all worked to her advantage as she began to gain international recognition. In Zimbabwe she was at one time a model of the Zimbabwe Fashion Week.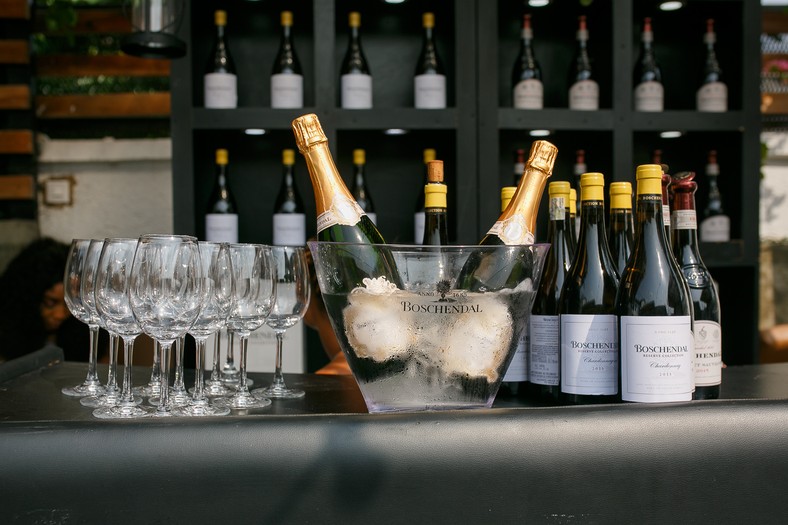 In 2011, she was selected to participate in the Big Brother Amplified reality show together with Wendall Parson. She was however evicted on the 84th day out of the 91st-day event. On 11 June 2012, Vimbai was selected to co-host Star Gist (a daily showbiz entertainment programme), which premièred on Africa Magic Entertainment Channel on MultiChoice's DStv on. Prior to that, she did commercials for MTN in South Africa. She is the face of Castle Milk Stout in Cameroon. She was also the spokesperson and/or face of Nokia after the launch of the Nokia Lumia 520 in August 2013.
In 2013, she co-hosted the Africa Magic Viewers Choice Awards which were held in Lagos, Nigeria together with IK Osakioduwa of Nigeria. In February 2014, it was reported that Mutinhiri had clinched a deal to co-host the television reality show of Jim Iyke, a Nollywood actor called Jim Iyke: Unscripted. In 2016, Vimbai turned down a chance to co-host the Africa Magic Viewers Choice Awards with IK Osakioduwa as she wanted to pave way for new talent. As a result, Minnie Dhlamini of South Africa was chosen.
Vimbai also presented on Tecno Own The Stage which is a karaoke competition which she co-hosted with Uti Wachukwu. She left Star Gist after 4 years and had reportedly finished producing her own reality travel series called Miss Vimbai Travels. In 2011, Vimbai released her first album titled Vimbai shortly after she was evicted from the Big Brother competition. The album is believed to have flopped. She has attributed this to the fact that she was reluctant to pursue music all because she has a busy schedule.
Kindly share your comments in the comment space below.
Source: LNS247, Pindula.co.zw
Image source: Google, LNS247