Banky W recently took to his Instagram page to appreciate Comedian Basket mouth for his support towards the forth coming election. Banky W appreciated Basket mouth for designing some campaign billboard to support his politician career.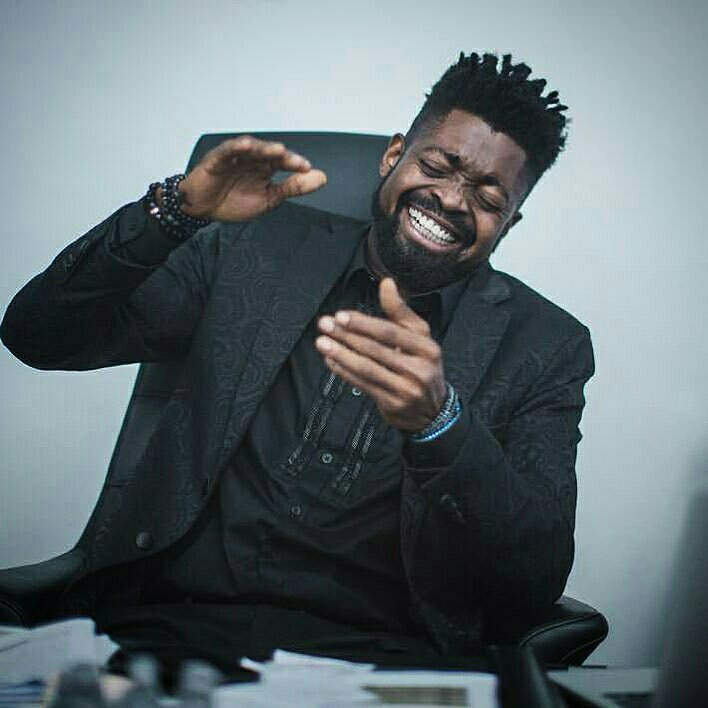 Social media giant, Facebook has made our very own Nigerian comedian Basket Mouth real name Bright Okpocha a creator on the platform. Basketmouth alongside other famous people from around the world, were invited to London for a Creator day. This has to be one of the biggest deals yet, for the comedian and we are really happy for him. He wrote: "The best time to plant a tree was 20yrs ago, the next best time is now. Thank you @facebook I'll check back in 20yrs".
Ace comedian, Bright Okpocha, otherwise known as Basket Mouth uploaded a picture of himself and his beautiful wife on his Instagram page to ask his fans to chose who is finer between the duo.
The humor merchant added that the picture which was taken over a month ago has been generating conflict between himself and his wife as he believes that he is finer than his beau in the picture while the wife disagrees.
Ace Nigerian comedian, Bright Okpocha, a.k.a Basketmouth, has announced that all is set for the release his first feature film. Titled 'The Exorcism of Alu', the humour merchant said the horror film will screen in Nigerian cinemas from January 15.
The film stars Rekiya Yusuf, Sound Sultan as well as foreign actors including Tevez Houston, Winona Crwaford, Jamie Whitehouse, among others. Basketmouth, who revealed that he has been working on the movie for six years, described the project as his "most challenging project".
He shared the information on Instagram. The comedian wrote: "For 6yrs I've been working on my very first feature film, my most challenging project. "I kept it on the low because everyone I told, doubted my ability to pull it off. Today, I present to you……The Exorcism of Alu, a horror/thriller movie.
"Brace yourselves for this one." Basketmouth, who also stars in the movie, has been involved in several television productions in the past.
What do you think? Drop your opinion in the comment section, like and also share.