Yesterday, actor John Dumelo turned motivational speaker via social media where he admonished those who're obsessed with iPhone to develop the habit of saving. According to John Dumelo, the amount of money used to purchase iPhone can be used for other profitable ventures by the Ghanaian youths especially the ladies.
But Princess Shyngle after seeing John Dumelo's candid advice has decided to nullify it telling the world that all that she wants this Valentine's Day is nothing but iPhoneX. Although she failed to mention John Dumelo under the post but taking into consideration the communication situation, it's a sarcastic reply to Dumelo's advice. See Screenshot Below:
Princess Shyngle is a well known Ghana-based actress who is known for doing great movies. She was born on 25th December 1990 in Banjul, Gambia. The actress is famous not only for roles in the movies she acts but also because of her almost perfect Barbie figure. Many have described her as a woman without bones or intestines. Princess Shyngle is popularly known for her social media waist training advocacy. The practice of using waist trainers could be behind the smaller waist. The trainers have made it possible for her to maintain a small waist over time. Many people know about Princess's acting and great figure but not many know that she is funny. She loves to crack jokes and is often very friendly with those she works with. However, she is a go-getter that can clearly between differentiate work and jokes. This could be the trick that makes her successful as she always delivers and never has issues with her director.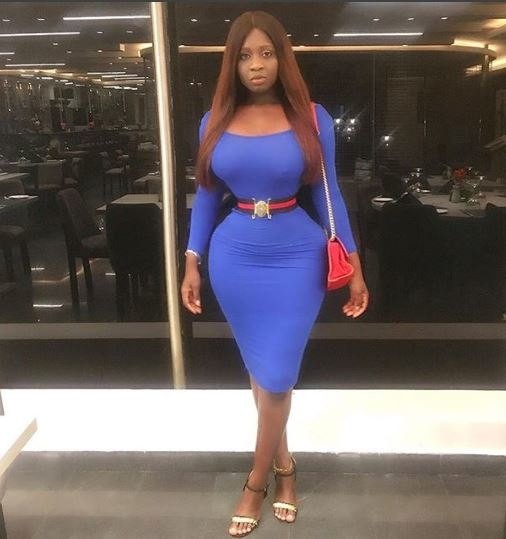 The other thing that might not be common knowledge is her love for writing. She is an excellent scriptwriter. Princess is a girl with many talents. She manages to stay grounded by praying and working hard. She is the girl that surprises many. Do not just judge her by her love for fashion and a different sense of style. In a strange turn of events, Princess has taken down all her previous alluring pictures and promises not to post any nude or semi-nude photos in future. This was prompted by her new boyfriend. She went ahead to note how male actors are settling down with decent women while actresses wasted away in parties and clubs when they have already reached a marriageable age. Princess Shyngle's current boyfriend has a lot to do with the changes that she is willing to make.