Ireti Doyle is a veteran Nollywood actress who has made great waves in the Nigerian movie industry and has developed a huge fan base over the years as a result of her outstanding roles and the fact that she interpretes her roles perfectly well. She is presently on a movie set and has told middle-men in the industry to stop pricing talents like commodities in the open market. The accomplished writer, actor, producer and presenter complained of being asked to do things not included in the contract.
In her words, "its 4.10am…I have stated categorically that I will not be shooting late into the night; it's even captured in the contract. However there are times in a production where they begin to run out of things – time, money, or, like in this instance, there are conditions attached to using a certain location. So you bend, accommodate, sacrifice and dig deep into reserves you don't even know you have and continue to give a stellar performance take after take while still maintaining a positive attitude."
"Dear Sir/Madam Producer, when in negotiations and we begin to price talent like crayfish in the market it is nights like these we need to bear in mind" she advised. Ireti Doyle's career has spanned two decades in the Nigerian entertainment industry across stage, television and film. She currently stars as Sheila Ade-Williams in the MNET television series Tinsel. In a career that has spanned two decades in the Nigerian entertainment industry, her credits cut across stage, television and film and print. An accomplished writer, actor, producer and presenter.
Ireti Doyle was born on the 3rd of May in Lagos Nigeria and in the course of her life has lived in New York, Boston, Jos and Lagos. She possesses a Diploma in Mass Communication and a B.A. in Theatre Arts both from the University of Jos. She also produced and presented her own fashion and lifestyle how titled Oge With Iretiola for ten years and at different times anchored several A-list television shows, like Morning Ride, Today On STV and Nimasa This Week on Channels TV. She is a renowned writer and has several screen plays to her credits Amaka Igwe's Tempest (Season 1) being one of them.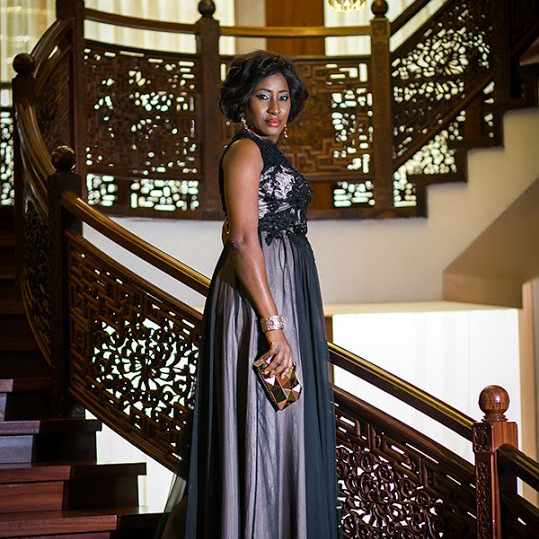 Ireti Doyle is an avid social commentator who at different times penned the popular columns; Shooting Breeze in City People, and In The Chat Room in the Gliteratti pull-out of this This Day Newspaper and Tiola's Take in the Saturday Vanguard. She has been nominated once in the Best Actress category at the Reel Awards in 1998 for her role in the movie All About Ere and twice in the Best Actress in a Supporting Role category at the AMAA Awards in 2007 and 2009 for her roles in Sitanda and Across The Niger respectively and was declared Best Actress in a lead role at the GIAMA Awards in Houston Texas in 2013, and Best Actress in a lead role at the 2014 Nollywood Movie Awards for her portrayal of Ovo, in the psychological thriller Torn.
This performance also earned her an African Magic Viewers' Choice Awards Nomination for Best Supporting Actress in 2015. Most recently she has been nominated at the 2016 African Movie Academy Awards in the Best Actress In A Leading Role category for her portrayal of Dr. Elizabeth in Ebony Life Films' blockbuster 2015 hit; Fifty. Iretiola Doyle's acting CV also includes the critical darling The Arbitration and The Wedding Party, which is presently the highest grossing Nigerian film in Nigerian cinema history (January 2017). Both films screened at the 2016 Toronto International Film Festival as part of the city to city spotlight. Others include Dinner and Madam President.
On television she has created memorable characters on hit shows like Fuji House Of Commotion, Dowry, and Gidi Up. Iretiola currently stars as the enigmatic Sheila Ade-Williams in the MNET television series Tinsel. Her most recent stage credits include The Vagina Monologues, Olorounbi The Musical and Hear Word and The Wives. Described as an 'actor's actor' by her peers, she is renowned for pitch perfect performances. Iretiola Doyle is married to actor, Patrick Doyle and they are blessed with children.
Kindly share your views and comments in the comment space below.
Source: withinnigeria.com, imdb.com
Image source: Google